Ever find it difficult to provide your students with a good inferencing lesson?
Personally, I've found that most of the materials in my therapy room are not challenging enough for my students, so I've devised a few fun and easy lessons of my own for various skills levels to target this tricky and important skill.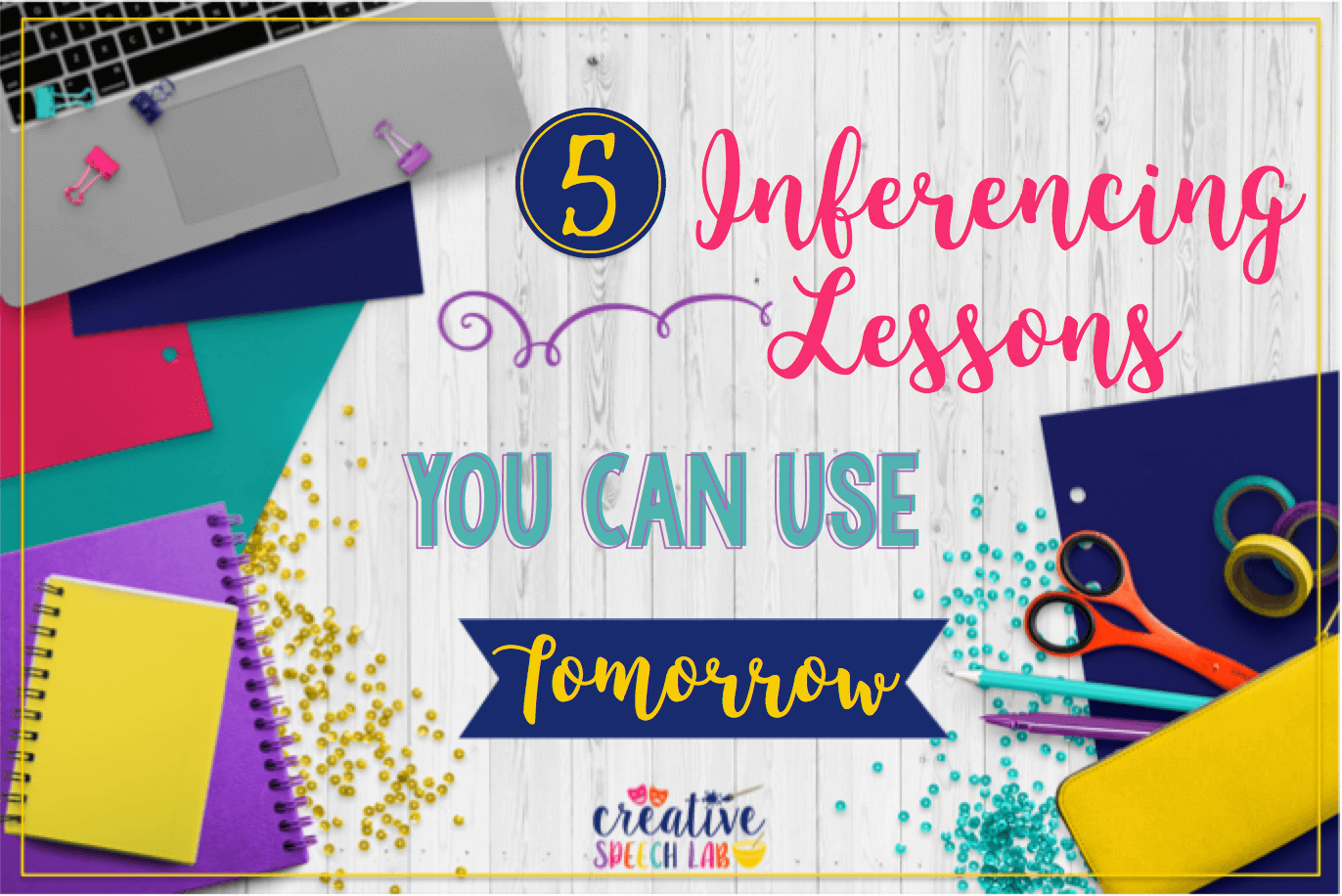 Mail:
Instead of tossing that catalogue or (somewhat annoying) offer, save your interesting mail. Students will love sorting through your pile as you ask them questions like:
What do you think is inside?
Why did they send me this?
What are they trying to sell?
Why did they use this wording?
Why did they choose that picture?
2. Commercials:
Similarly, commercials also offer powerful tools for inferencing. Professional marketing companies make very calculated decisions related to the commercial's casting, setting, colors, music and storyline.
Ask your students about why these choices were made in the commercial. Commercials with storylines can also allow you to pose inferential questions about the characters' feelings and behavior.
If you find a commercial with humor, this can potentially provide some higher level inferencing practice to determine why it is funny.  Commercials are all too easy to find on the Internet!
3. Photo albums:
Talk about a fun speech therapy lesson!
Grab an old photo album or sort your digital photos into a special therapy album on a device. Ask your students about:
how the people in the photos are feeling and why,
how they feel about on another,
what may have occurred before the photo was taken
what may have occurred afterwards.
Student engagement will be super high when you use your own photos!
4. Kid-friendly News Articles:
In my experience, kids are more motivated by articles related to current events (e.g. election, Mars exploration, storms) than other types of content. There are many free resources on the Internet.
How do news articles lend themselves to inferencing? I've been pleasantly surprised to find that it comes very naturally to me to ask inferential questions as we read the text. Take this Scholastic News article Good News For Bears as an example:
Why was the photo of bears in traffic placed at the beginning of the story?
Why did the author choose the title "Good News for Bears?"
Some people don't agree with taking Grizzlies off the endangered species list. Why?
How might things change for the bears now that they are no longer on the endangered species list?
5. You Decide Stories
Ever read a Choose-Your-Own-Adventure Story? When I read my first one as a kid, I thought every book should switch to this style!
My love of choosing my own path in a story, led me to create my own similar You Decide Stories geared towards helping students work on inferencing. I even added pictures to maximize inferencing practice!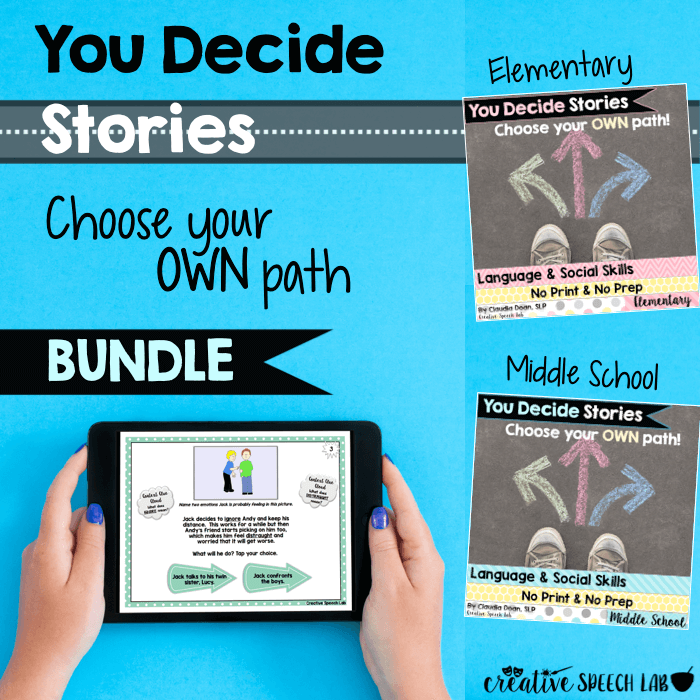 What are your favorite tools for inferencing? It's one of my favorite skills to work on and I love hearing your ideas!