Do you have PDF learning materials that would work better for some students on an iPad?
Well, there's an app for that. (And it's user-friendly!)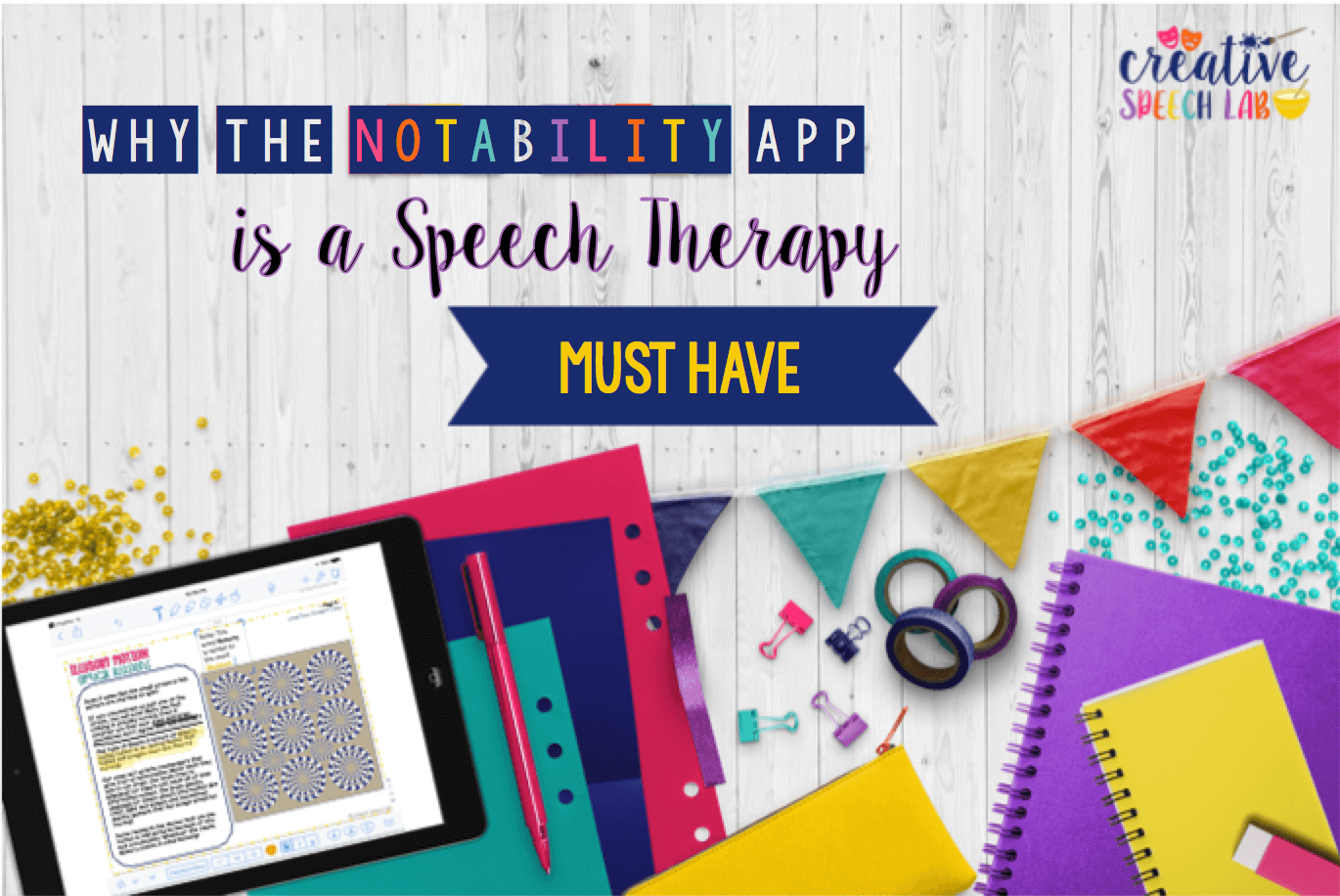 No prep. No copy machines (which somehow always seem to get jammed when we're in a rush, right?) The Notability app  by Ginger Labs is a must-have in my SLP book and I'm here to show you how I use it!
This app currently costs $9.99 on iTunes, but I have no buyer's remorse because I use it very frequently.
I'm going to pull up my no prep High-Interest Nonfiction Texts with Optical Illusions packet to show you how it works.
1.First off, you'll need a place to store your PDF materials on your iPad. There are several options including Google Drive and One Drive. Personally, I use Dropbox, which is free (and I love how I can access all of my files on each of my devices!)
Once you download Notability onto your iPad, click the gear icon (i.e. settings) on the bottom left corner of the screen and simply click to allow Notability to connect with Dropbox (or Google Drive etc).
2. Now it's super easy to quickly upload and transfer any files you wish into Notability!
3. Once you open up your file, you'll see a nifty toolbar filled that make your file super interactive.
One of my favorite features is the little microphone which allows students to record their voice (which is perfect for articulation practice!) You'll also notice the drawing feature which makes it easy to draw arrows, underline and circle items!

The tool I find myself using the most is the highlighter. My High Interest Nonfiction packet includes questions that require students to use context clues, make inferences, find the main idea and more. Highlighting makes this process much easier!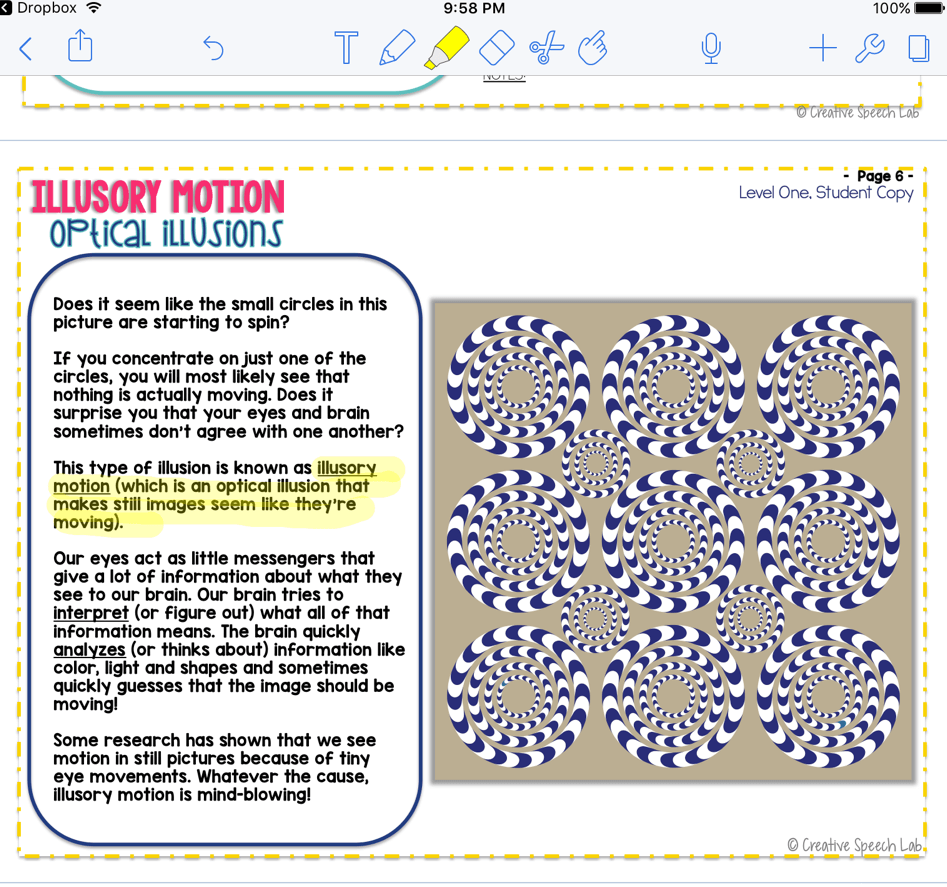 I also use the typing text tool (T) frequently. This allows your students to type answers or make notes anywhere on the page (in any font and color!)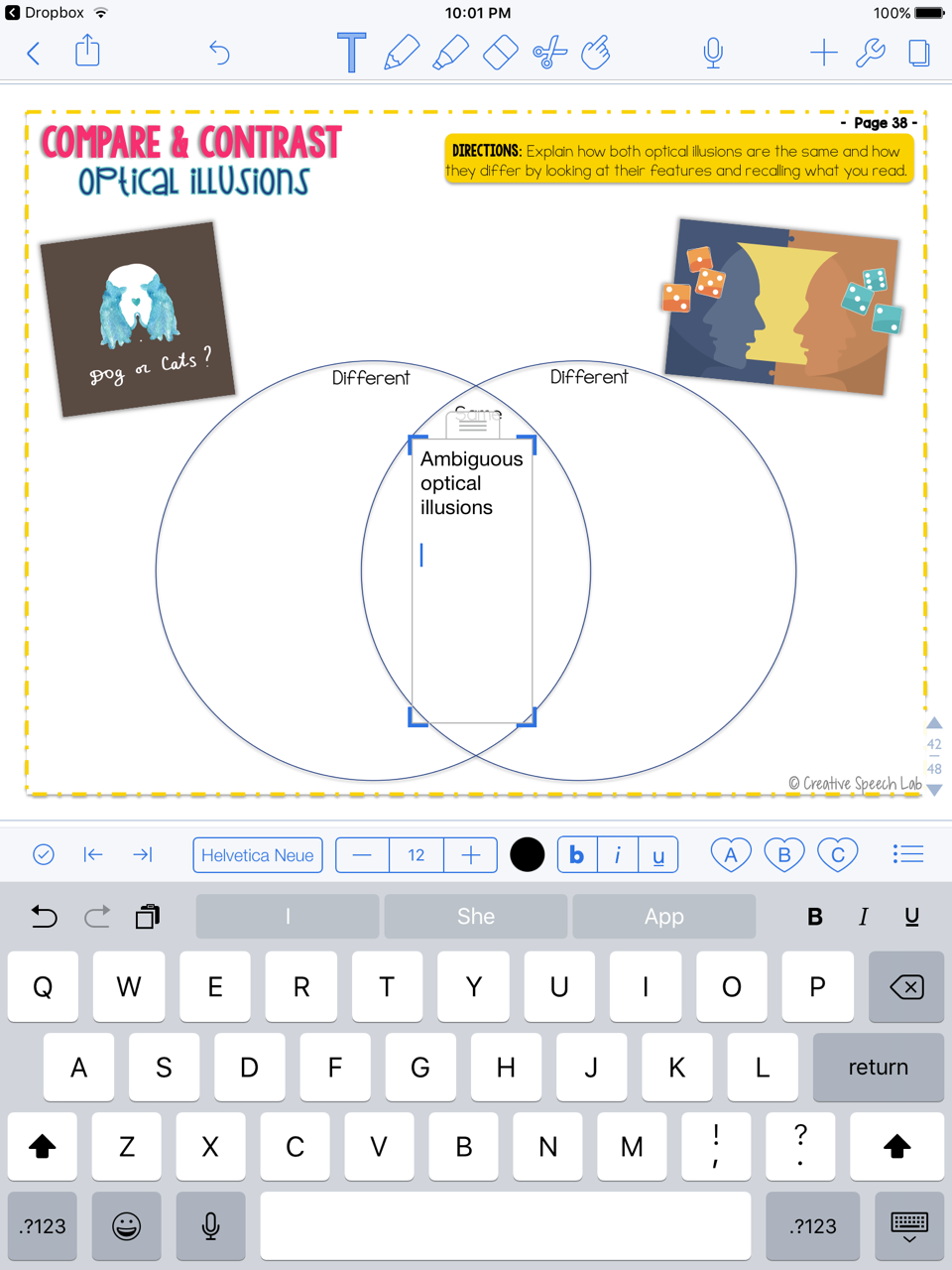 Are you as excited as I am about Notability? I'd love to hear if you're using it with your students and how you like it!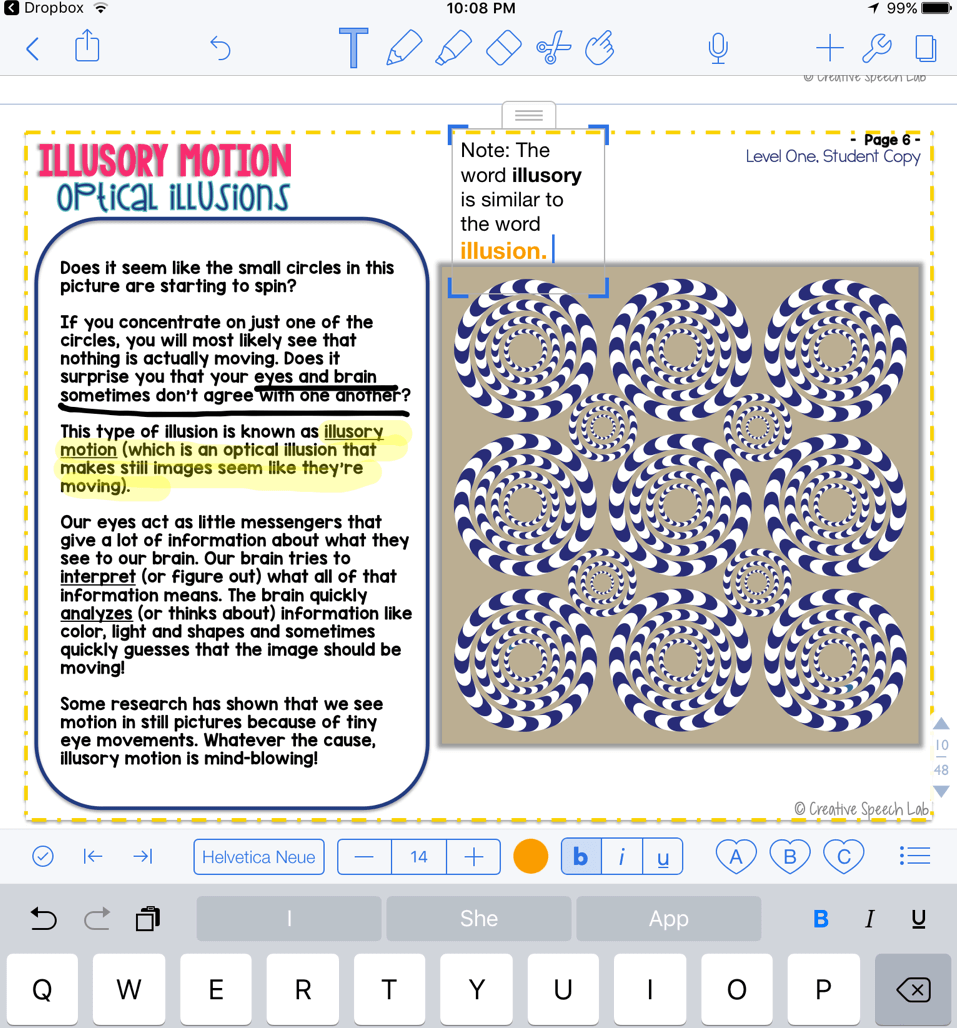 ……………………………………………………………………………………………………..
I have never been in contact with Ginger Labs prior to writing this blog post. All of the opinions expressed in this post are entirely my own.