What better way to celebrate National Random Acts of Kindness Day than with an inspiring Kindness Project post from Nicole Allison?  Nicole shares the her secret for helping children learn kindness and reminds us of why it is critically important.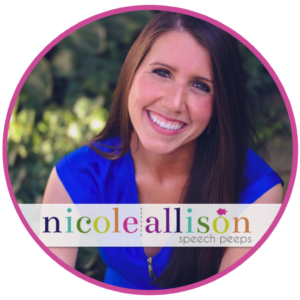 Hi There! It's Nicole over at Speech Peeps and I am so thankful and honored that Claudia included me on The Kindness Project! Kindness is perhaps, the single best thing we can do for our students, especially if we work in a high-need district.
As a mom, I've learned that we're always teaching, whether we realize it or not, and the saying "actions speak louder than words," really does hold true. No matter how many adorable kindness posters we have in our rooms (and there are some really cute ones out there!), students learn kindness from watching us.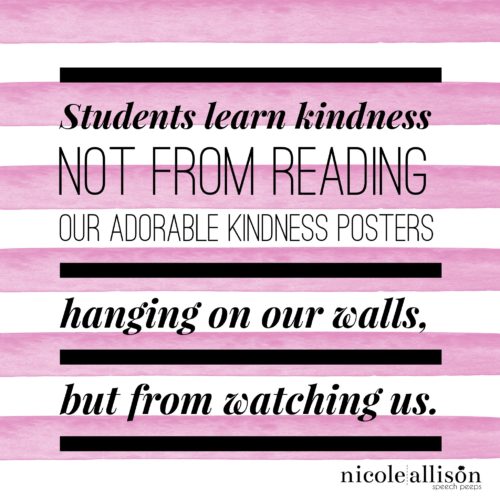 The way we greet fellow teachers and staff in the hallway
The way we respond to a student when he doesn't understand
Our compliments to the little girl who sometimes smells
Our nonverbal language to the teacher who ruined our schedule for the day
The smile we give as we once again, explain a concept for the 15th time
We never know what goes on at home for our students. Some don't see kindness modeled very often. Because of this, we could be their only model. We need to be ready to teach them with our words AND our actions.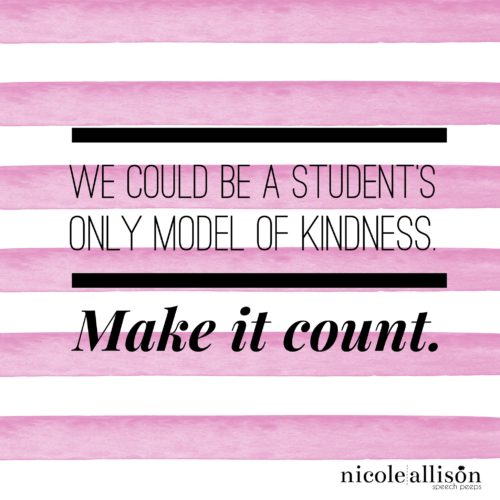 My first five years were spent in a low income district. These sweethearts often came to school hungry with no breakfast, late so they missed the school breakfast, dirty, smelly, and wearing the same clothes day after day. In my cabinet I kept a stocked supply of baby wipes, granola bars, Cheerios, and fresh smelling lotion. I can't fix all their problems, but I can ensure they leave smelling better, not hungry, and knowing they are loved when they exit my room.
I'll leave you with this verse I heard on Sunday which I believe perfectly sums up how we should be showing our students kindness. They'll be watching and listening come Monday morning. Will you be ready?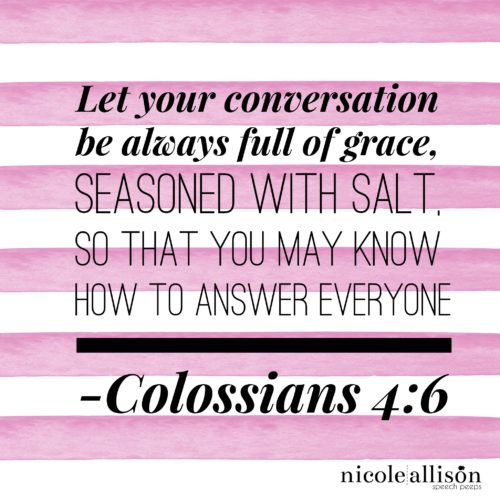 ……………………………………………………………………………………………………..
Check out more wonderful ideas from the Kindness Project here (links at the bottom of the page).
To follow the Kindness Project, sign up to receive updates here!