Finger Puppets, Flipbooks and Fluency Games…oh my!
Over these past few months, I've been slowly updating my most popular products to make them the best they can be.  I'm so excited to share the latest big update to my Fluency Finger Puppet Therapy Pack, which now includes a bonus Fluency Strategy Flipbook, Fluency Fear Rating Scale and Fluency Fear Hierarchy!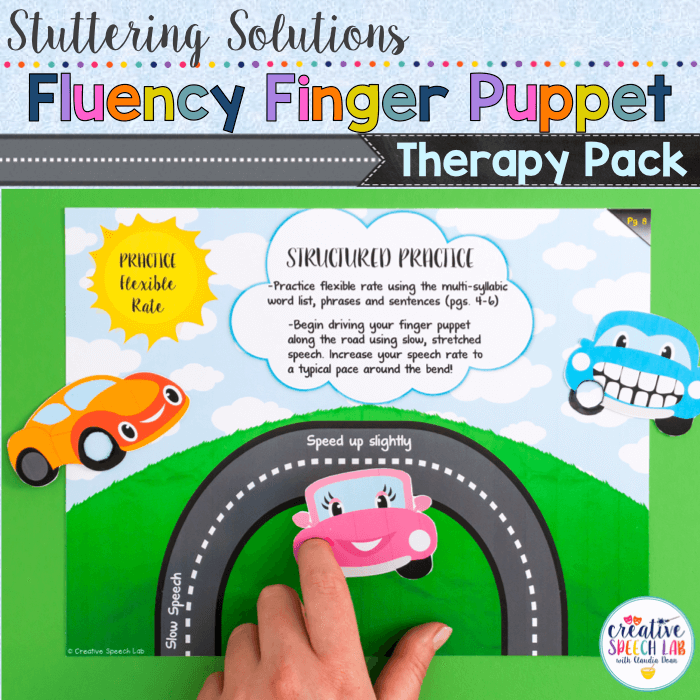 The Fluency Strategy Flipbook is very easy to assemble and contains a description of specific fluency strategies and practice phrases as well as a place to write personal fluency goals.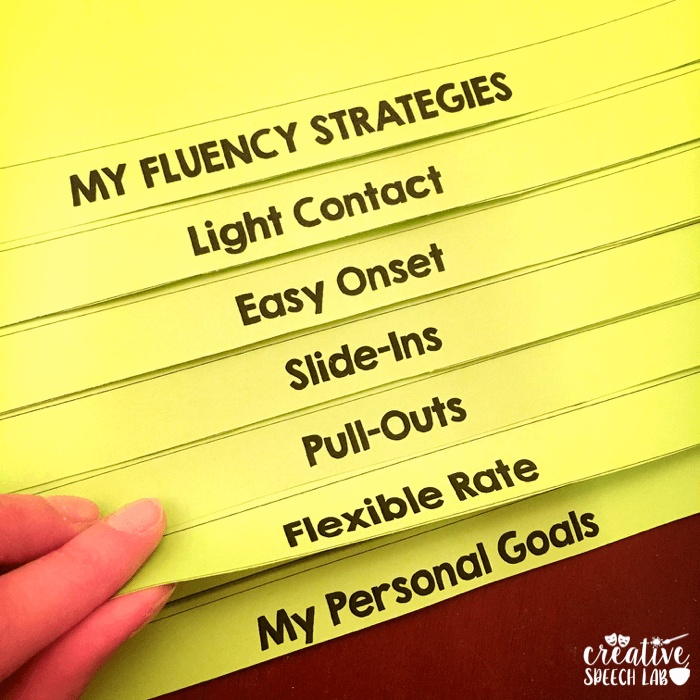 The Fluency Finger Puppets are perhaps the most fun of all. Just punch a hole in the car puppet, insert your finger and, voila! There are a multitude of car-themed activities that makes learning fluency strategies  in structured, loosely structured and unstructured contexts highly motivating.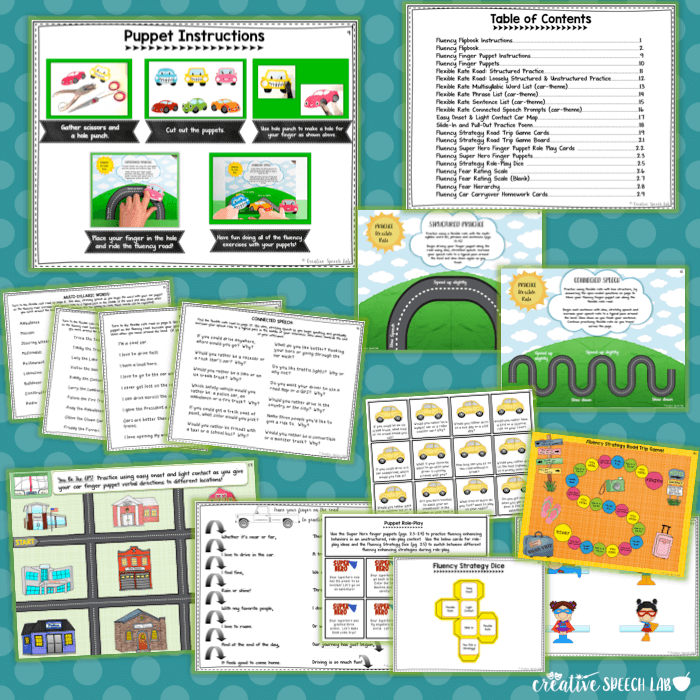 You can take a closer look at the wide range of product contents HERE. I hope this packet helps your travel with your students on the road to fluency and communication!