Aside from the fact that it's fun to hear the New Year's Resolutions that my students come up with, there are so many skills we can work on! During these last few days before school gets out for the holidays, I love having these easy, fresh ideas up my sleeve!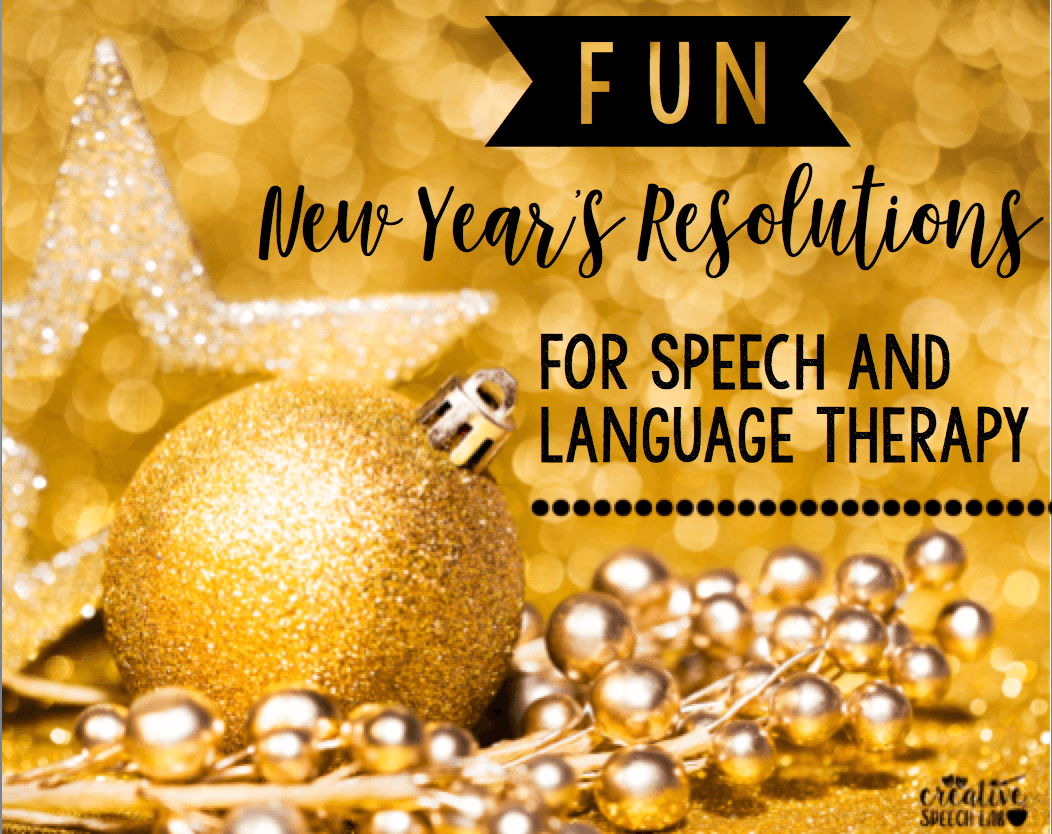 Vocabulary Skills & WH Questions: 
What is a resolution?
What does eve mean?
Why do we create resolutions?
When does the new year begin?
Why do people like to stay up until midnight on New Year's Eve?
What is the opposite of new?
Past and Future Tense Verbs
Create sentences describing resolutions from the past and those being set for the future using the correct verb tense.
Pragmatics
Practice conversational skills as students ask each other about resolutions.  Depending on what you're working on, they can work on eye contact, initiating conversation, asking follow up questions, making comments and remaining on topic.
Oral Language and Retell 
If you're working with a group of students, ask them to listen carefully to their peers' resolutions and then to retell them in their own words.
Fluency
A discussion about New Year's Resolutions provides a wonderful opportunity for students to practice their fluency strategies in the context of conversation. (This could even lend itself to a discussion about the feelings and emotions they associate with stuttering, should their personal goals about their fluency arise).
Articulation
If you're working on articulation skills at the conversational level, a discussion about New Year's Resolutions provides a lot of helpful content!
I also decided to create something especially motivating and effective for my articulation GROUPS. My 50 Articulation Silly New Year's Resolutions target 5 common speech sound errors and are simply print and go!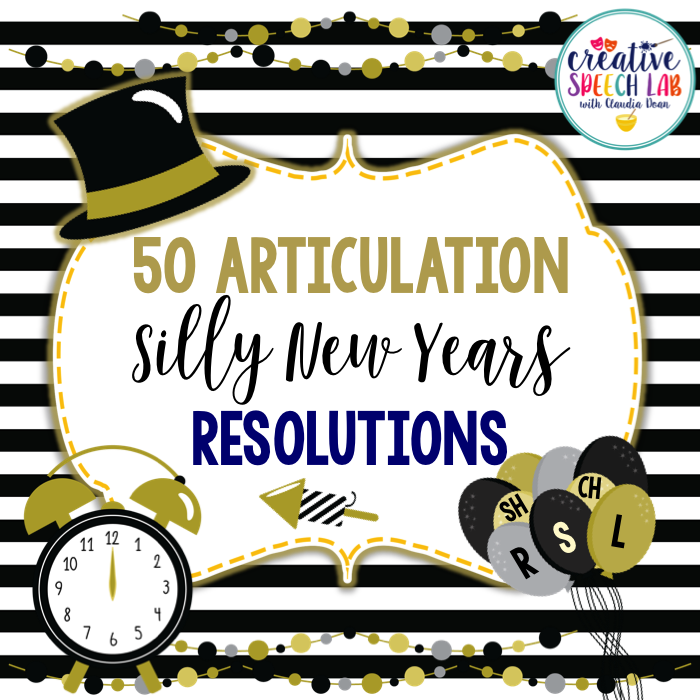 During this busy time of year, it is so helpful to have something NO PREP and motivating to work (and I'm glad to offer them at a very affordable price!)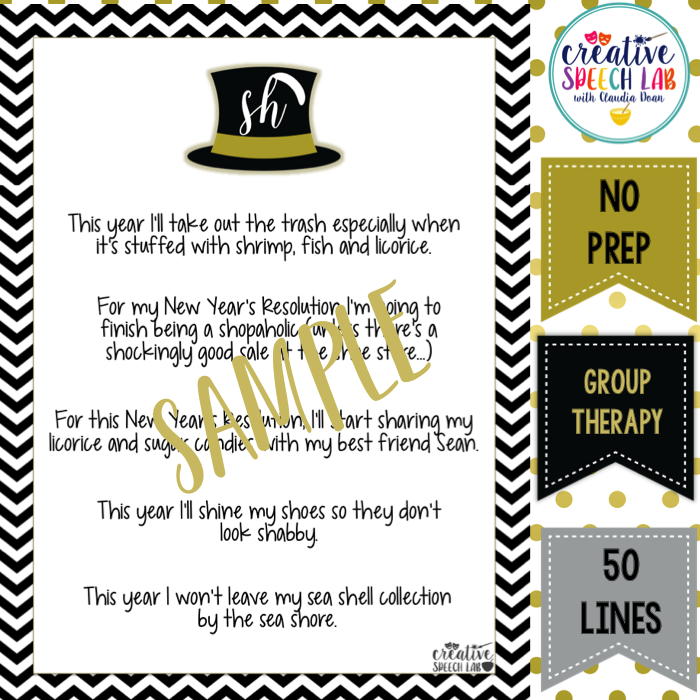 You can take a closer look at this fun New Year's resource HERE.
I hope these ideas have inspired you to kick off the New Year with some laughter and fun!