As educators, we all hope our students will internalize the lessons we teach and apply them in relevant and meaningful ways. 
One challenge I face as a speech-language pathologist working with school-age children is the carryover of skills outside of my speech therapy room. My student with autism might be able to answer a question about perspective-taking written on a worksheet but will he reflect on it and apply it at recess? Will my language-impaired student really remember the vocabulary we reviewed?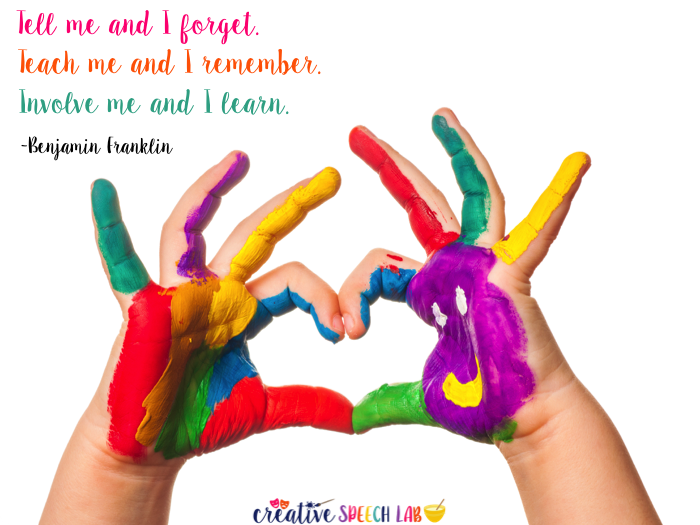 For me, this is where experiential learning comes in. Experiential learning involves taking in information in the context of a meaningful experience.  You can teach a child to ride a bike by having him or her read instructions online or you can just teach through the experience.
Today I'm going to share 5 #resourcesthatgive students a memorable learning experience. 
Ice Cream!
One experience that motivates my students and addresses a huge range of skills is making ice cream! As my students follow a simple ice cream recipe, they work on basic concepts, past-tense verbs, oral language, auditory comprehension, multi-step directions, attributes, speech sounds and much more!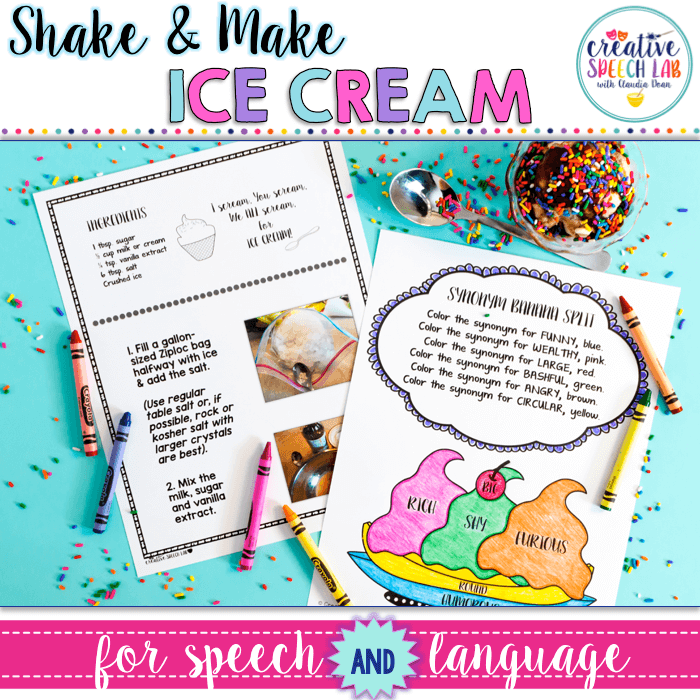 I've found that this resource lasts over several lessons as students reinforce their experience with interactive, no prep ice cream pages targeting vocabulary attributes, sequencing, comparatives, conditional directions, comparing and contrasting and more.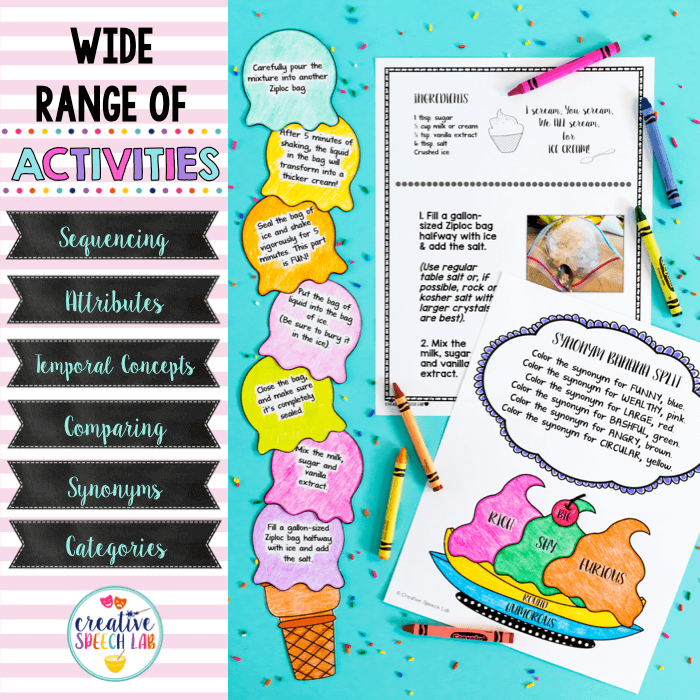 2. Virtual Field Trips
Another experience that allows students to learn information and acquire skills essential to academic success is a field trip!  In my experience, field trips do not occur at a high frequency since they require preparation, funding and resources. However, necessity is the mother of invention! I've created a Virtual Field Trip that provides an enriching, highly-interactive multimedia trip to the White House.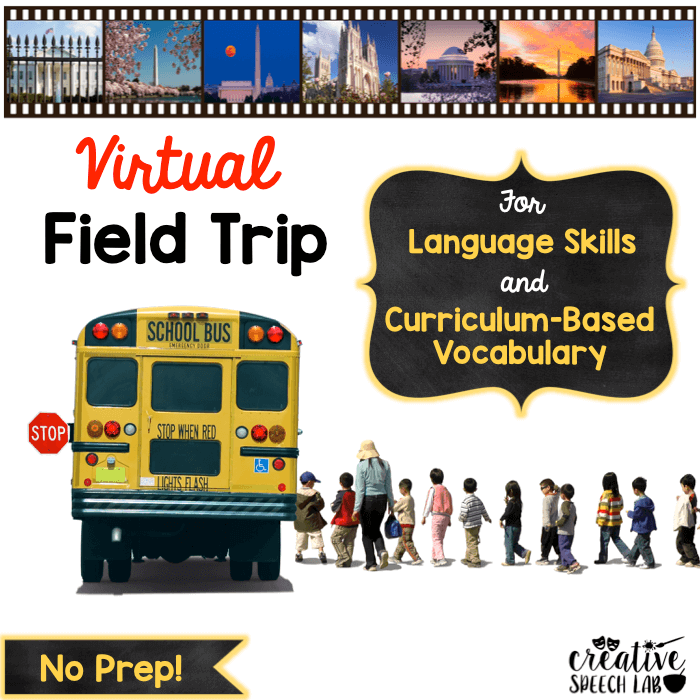 This packet is incredible!! I just started using it with a group of 4th & 5th graders today. They were mesmerized! This is a group of children who will most likely never be able to take a family trip to Washington D.C. To say that they are thrilled with this opportunity is an understatement. The amount of work you put into this packet is phenomenal. Thank You!!"
3. Puppets
I've found that I can provide a good deal of meaningful instruction through the creative use of puppets.  Children are fascinated by them.  I like to begin by engaging them in the experience of creating their own puppets and I've designed a resource that allows them to target vocabulary attributes, giving/following directions, positional/spatial concepts, comparing/contrasting and oral language.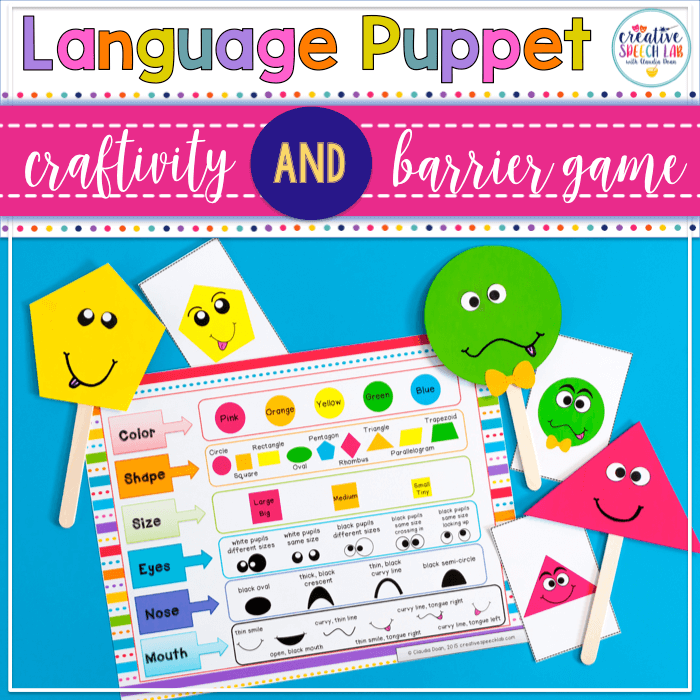 4. Trioramas
My students also become immersed in the experience of creating their own Print & Go Trioramas (which I use with my ENTIRE caseload!)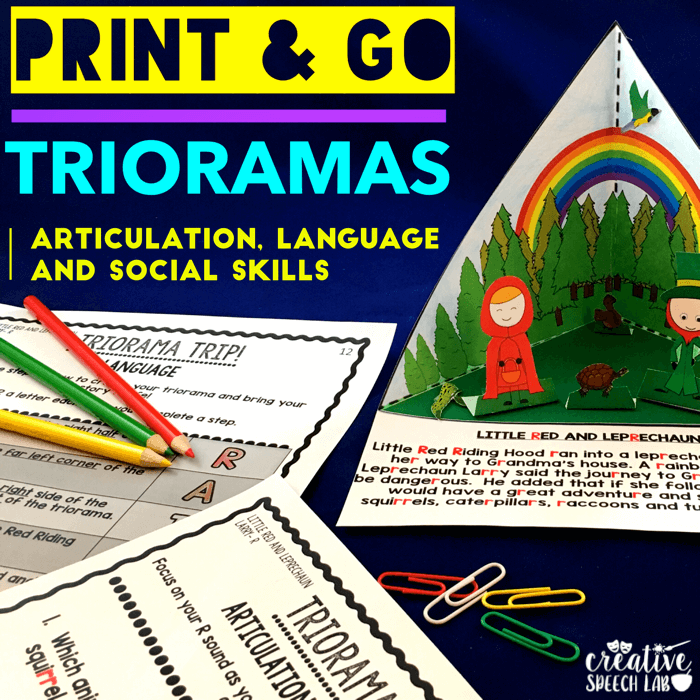 5. Choose Your Own Path Stories
Perhaps the most popular learning experience among my students are my You Decide Stories for Language and Social Skills. My students love taking an active role in their learning as they decide what will happen next in a highly engaging story with multiple paths.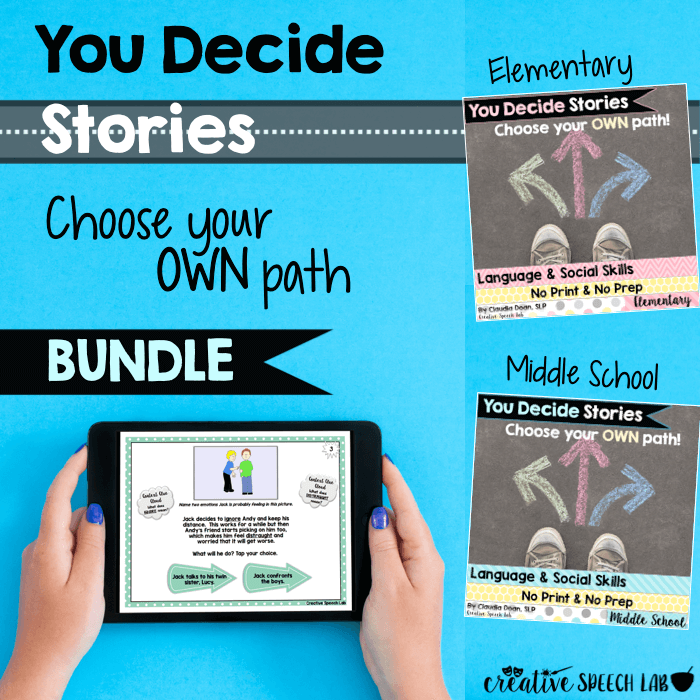 The resources I create at Creative Speech Lab are designed to make learning experiences such as these easy for SLPs and teachers as well as highly motivating and effective for children!
Have you ever taught your students speech and language skills in the context of a meaningful and memorable experience? If so, I'd love to hear about it!