Nothing screams "motivating" like ice cream! (pun intended…)
In all seriousness, I have found the simple process of making ice cream with my students to have a sizable impact on their learning. (Not to mention I can use my Shake & Make Ice Cream packet with my entire caseload over several sessions!)
When I create activities for my students, I try to provide them with actual experiences that are (1) motivating, (2) meaningful and (3) memorable because I have found that students reflect on and internalize this type of learning differently.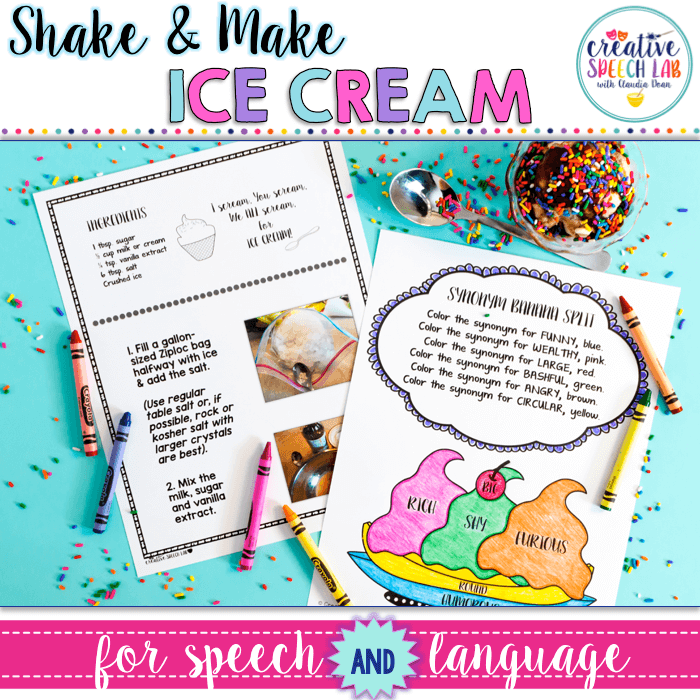 I decided to update this popular product to make it more ink-friendly and to give it a more simple, streamlined look.  It includes an easy-to-follow, photographed ice cream recipe targeting basic concepts, past-tense verbs, multi-step directions, oral language and 5 speech sounds!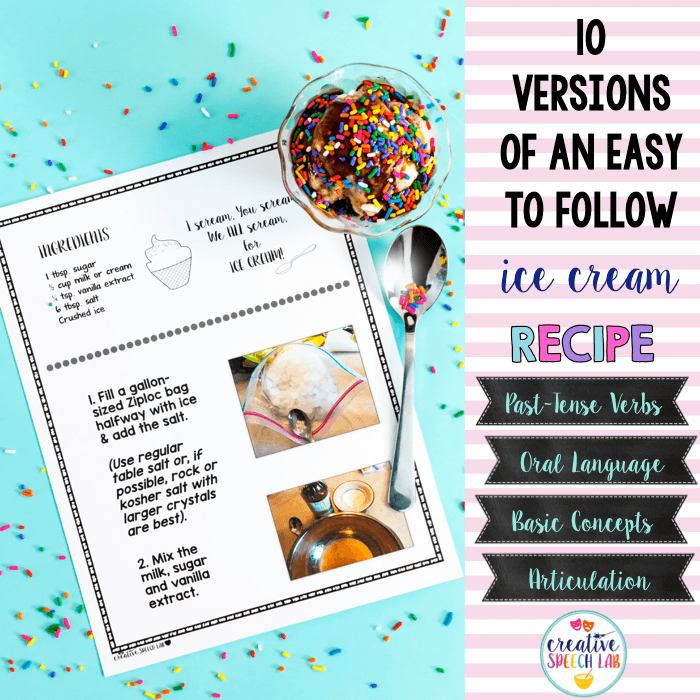 In addition to the recipe, there are a wide range corresponding activities including a describing with attributes ice cream chart, questions targeting temporal concepts, sequencing recipe steps scoop craftivity, and no-prep coloring pages targeting synonyms, antonyms, categories, conditional directions, comparatives and more!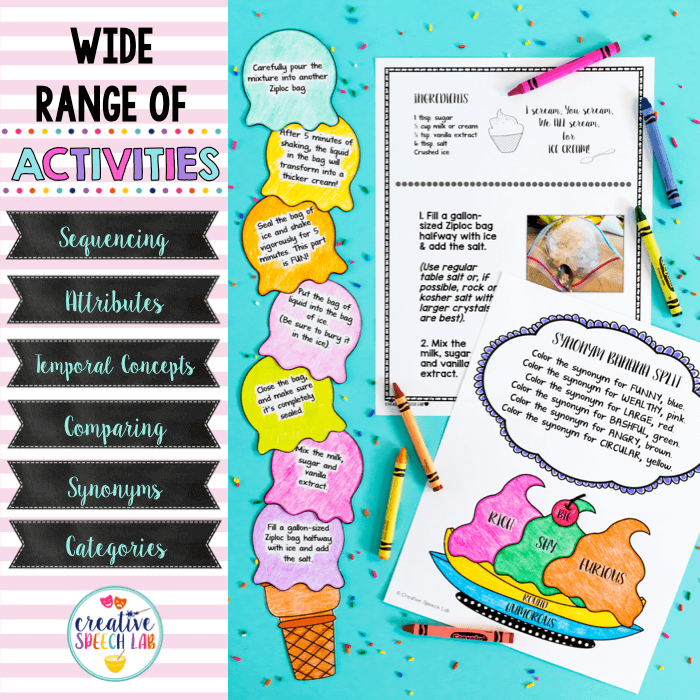 So I hope you'll swing on over to take a closer look HERE! There's something for everyone on your caseload! Besides, it goes without saying that ice cream is the ultimate motivation (for kids and adults alike) no matter what time of year it is!