Whether or not you're able to attend ASHA this year, you deserve some FUN! That's why some of my favorite bloggers and I are giving away special prizes including a $100 Teachers Pay Teachers Gift Card as well as popular items from each of our shops (over $70 value!)  Enter the Rafflecopter for your chance to win HERE!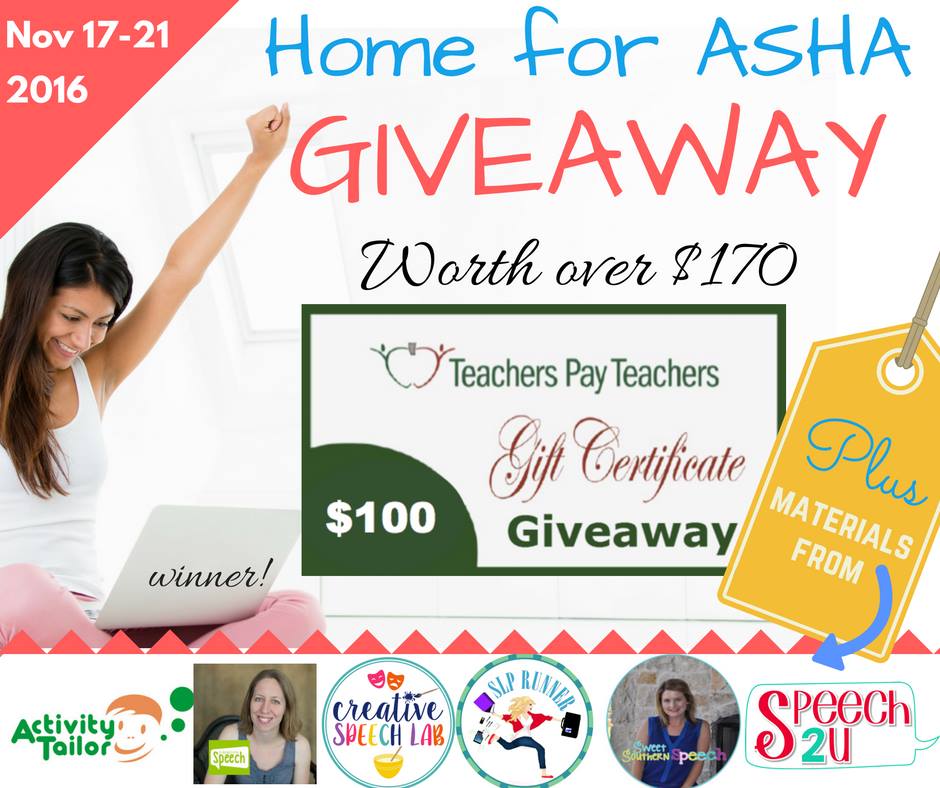 If you're going to ASHA, Kim Lewis from Activity Tailor and I will be there giving out bags containing special gifts courtesy of Kim from Activity Tailor, Sarah from Speech is Beautiful, Jennifer from SLP Runner, Ashley from Sweet Southern Speech, Kelly from Speech 2U and myself! I'll be holding a big purple bag with my logo and, if you see me, I hope you'll say hello! I would love to meet you!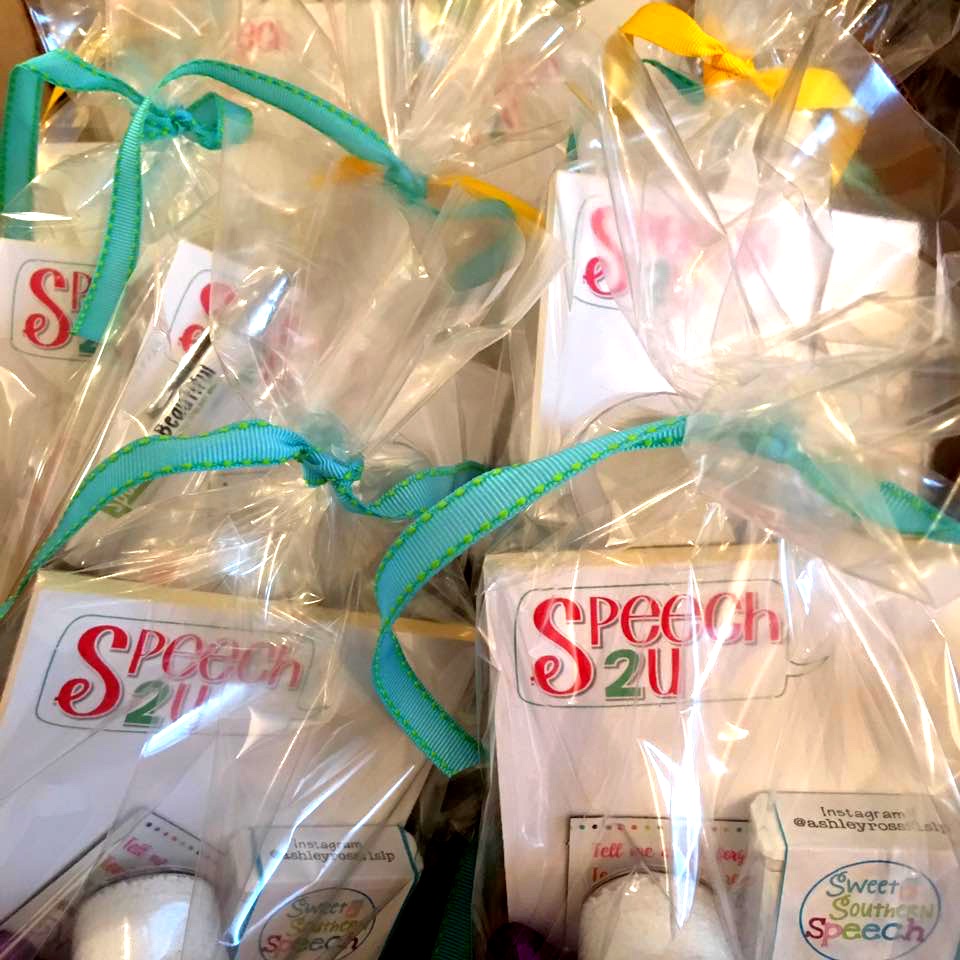 Don't forget to enter our exciting on-line giveaway! I hope it makes ASHA '16 special for ALL of you whether or not you're able to attend this year!