Why do you assign speech and language homework?  I aim for my students to generalize skills we target in the therapy room to the home setting.  However, I sometimes wonder if I've succeeded in helping them internalize these skills and whether or not families have the strategies (and the time) to facilitate carryover to the home setting.
How about your homework return rate? With all of the classroom homework my students receive, the return rate for speech and language homework isn't terribly high.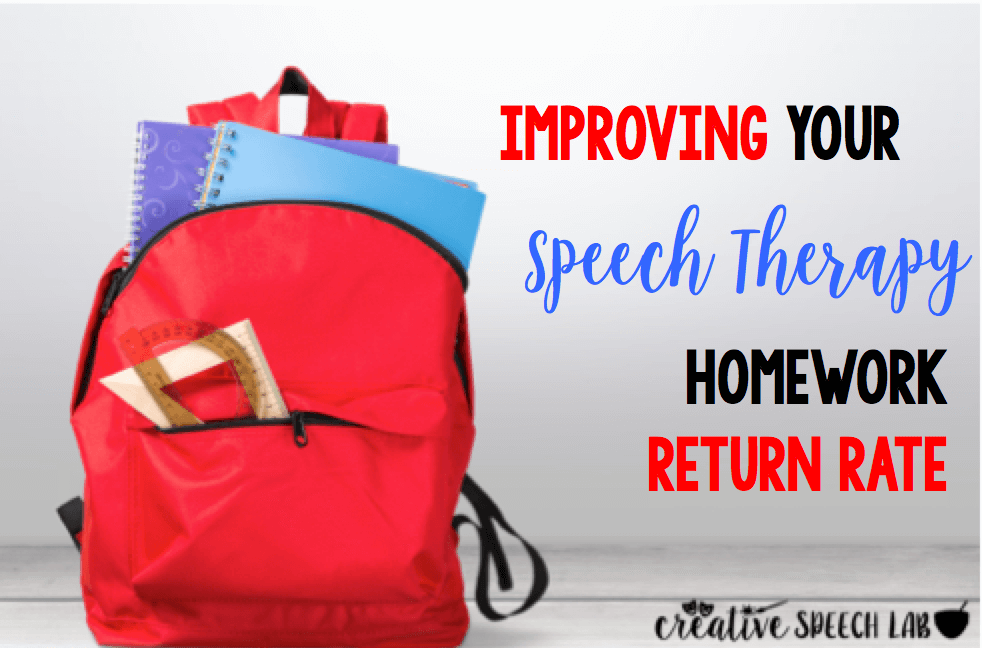 I believe that the most effective way to solve these problems is by following my personal rule of the 3 M's. What does this mean? Using materials that are (1) Motivating, (2) Meaningful and (3) Memorable.
I've found that sending home actual speech and language-rich experiences that my families can enjoy together, substantially increases overall motivation and the return rate.  Perhaps, best of all, hands-on learning experiences allow students to apply the skills we target during speech sessions and help families recognize the multitude of speech and language learning opportunities woven throughout each day.
There are many types of experiences you can recommend for homework.  Sometimes, I send home a bedtime story that targets skills we're working on with tips written on a post-it note.  Other times, I send a newsletter home with ideas for how to target specific skills during daily activities like driving in the car together (e.g. vocabulary attributes, labeling items that contain specific speech sounds). However, there is one type of activity that families seem to love in particular.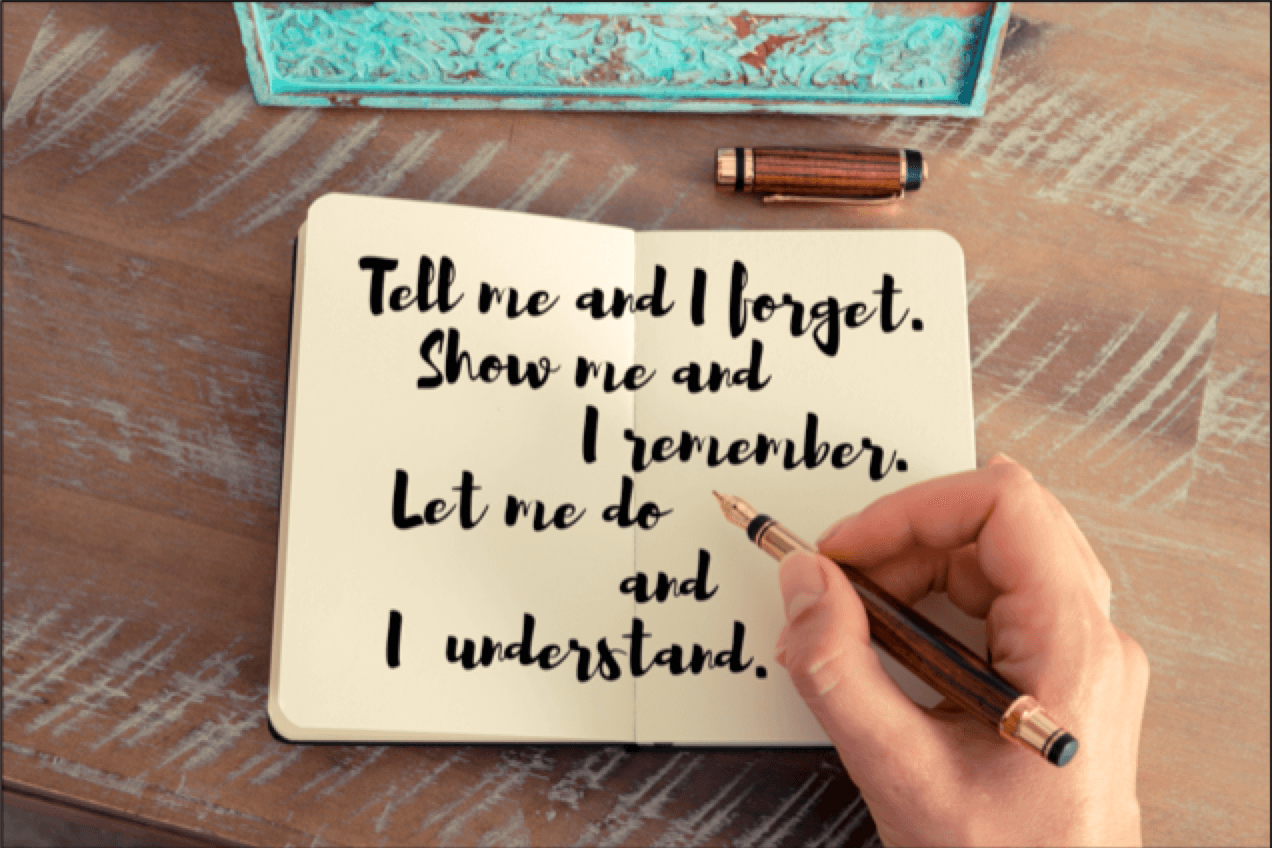 I've had the greatest success sending cooking activities.  As I'm sure you already know, the amount of speech and language opportunities in the kitchen are endless! I like sending seasonal recipes, which add a bit of fresh excitement to the homework.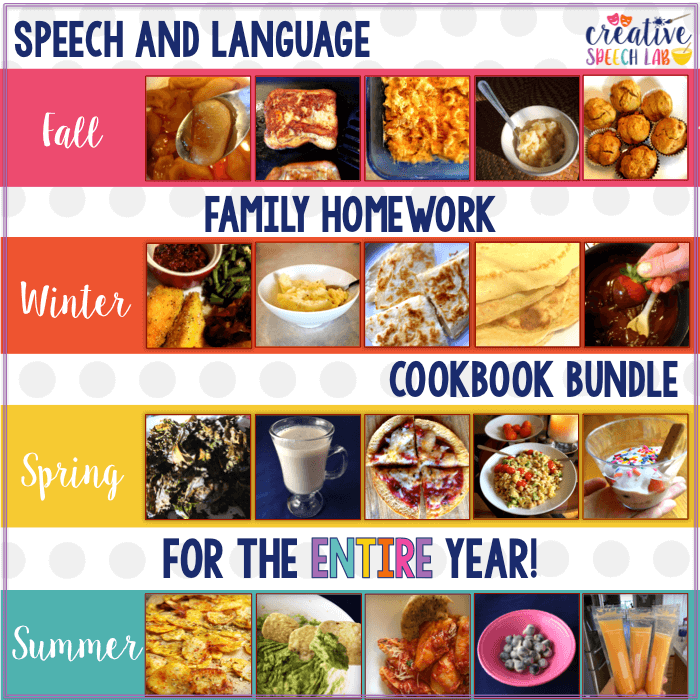 After having a lot of success sending families a few individual recipes and activities, I decided to take the time to create a homework cookbook, which includes recipes for each season!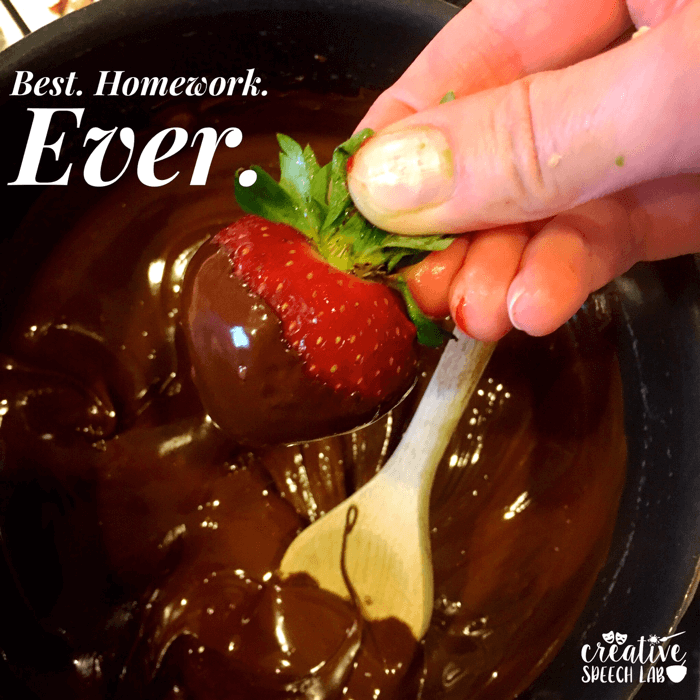 For each seasonal set, I like to send home five, photographed, kid-friendly recipes and fun worksheets that target articulation and a wide range of language skills.  I keep everything in black-and-white except for the food photos. Sometimes, I e-mail packets to parents so they can have their own digital version!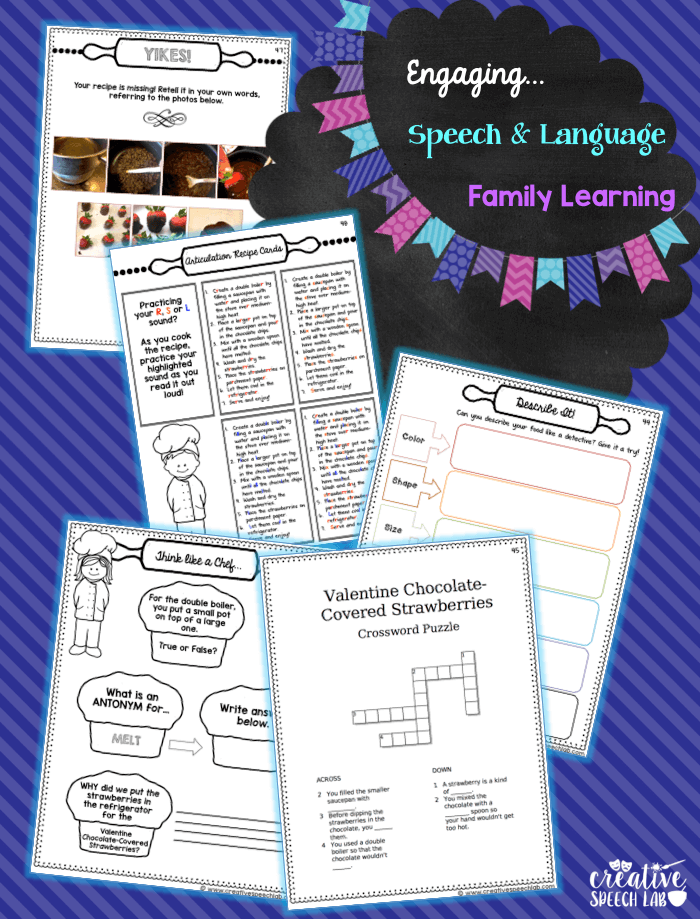 Do you have any special tricks to improve your students' motivation to complete homework? If so, I'd love for you to leave a comment about them!