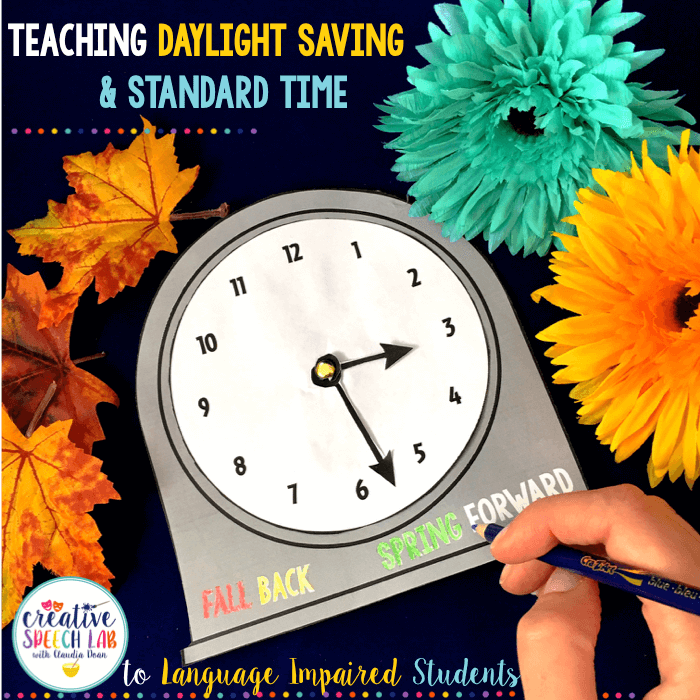 Time is an abstract concept, particularly for language-impaired children.  I'll admit, whenever I make the switch between Daylight Saving Time and Standard Time, I have to think for a minute about what that means. I can only imagine what this must be like for my students!
One strategy that can be very helpful with increasing our students' comprehension is making time as visual as possible for them.  It can be helpful to explain the process of Daylight Saving Time through video and I particularly like these two for that reason.
I also really like using visuals with clocks and even created a clock craftivity for my students to practice switching to and from Daylight Saving Time.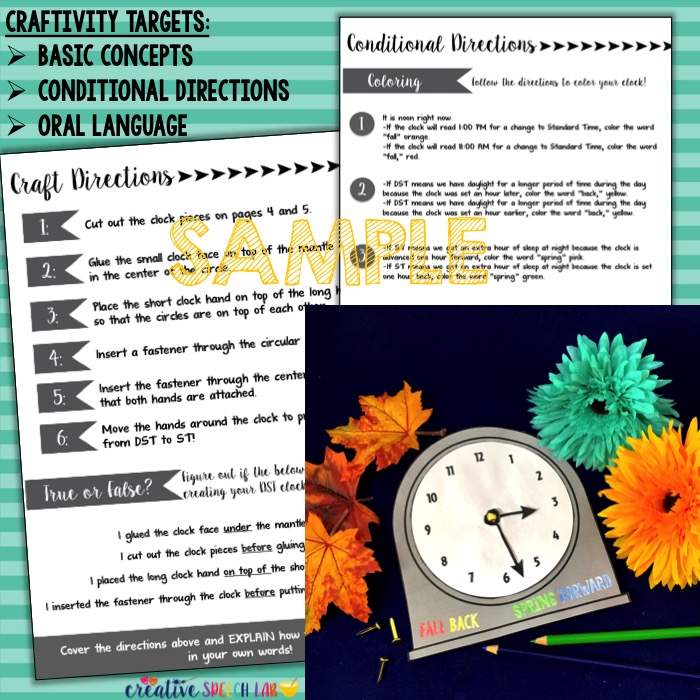 You can check out the activities that I use HERE! Do you ever try to tackle time concepts with your students? I'd love to hear your ideas!