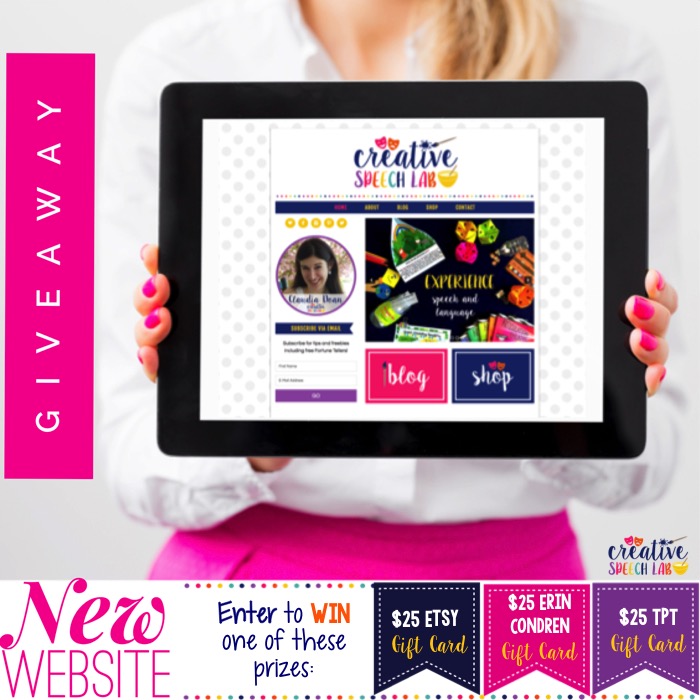 One of the things I love most about technology is the ability to connect with others. I've had the great pleasure of getting to know so many inspiring SLPs, teachers and families without our ever meeting face-to-face.
Today it feels especially gratifying to have a brand new space for us to "meet" and share our ideas. This new website, courtesy of the talented Jumping Jax Designs, is a true reflection of my passion for the creative and imaginative spirits of the children I work with. My goal is to create speech therapy resources that make their learning meaningful, motivating and memorable through low-prep, hands-on experiences.
To welcome you to this new, creative space, I'm giving away $25 gift cards to Etsy, Teachers Pay Teachers and Erin Condren. For those of you who aren't familiar with Erin Condren, her planners are beautiful and extremely well-organized. (You can see photos of my planner below).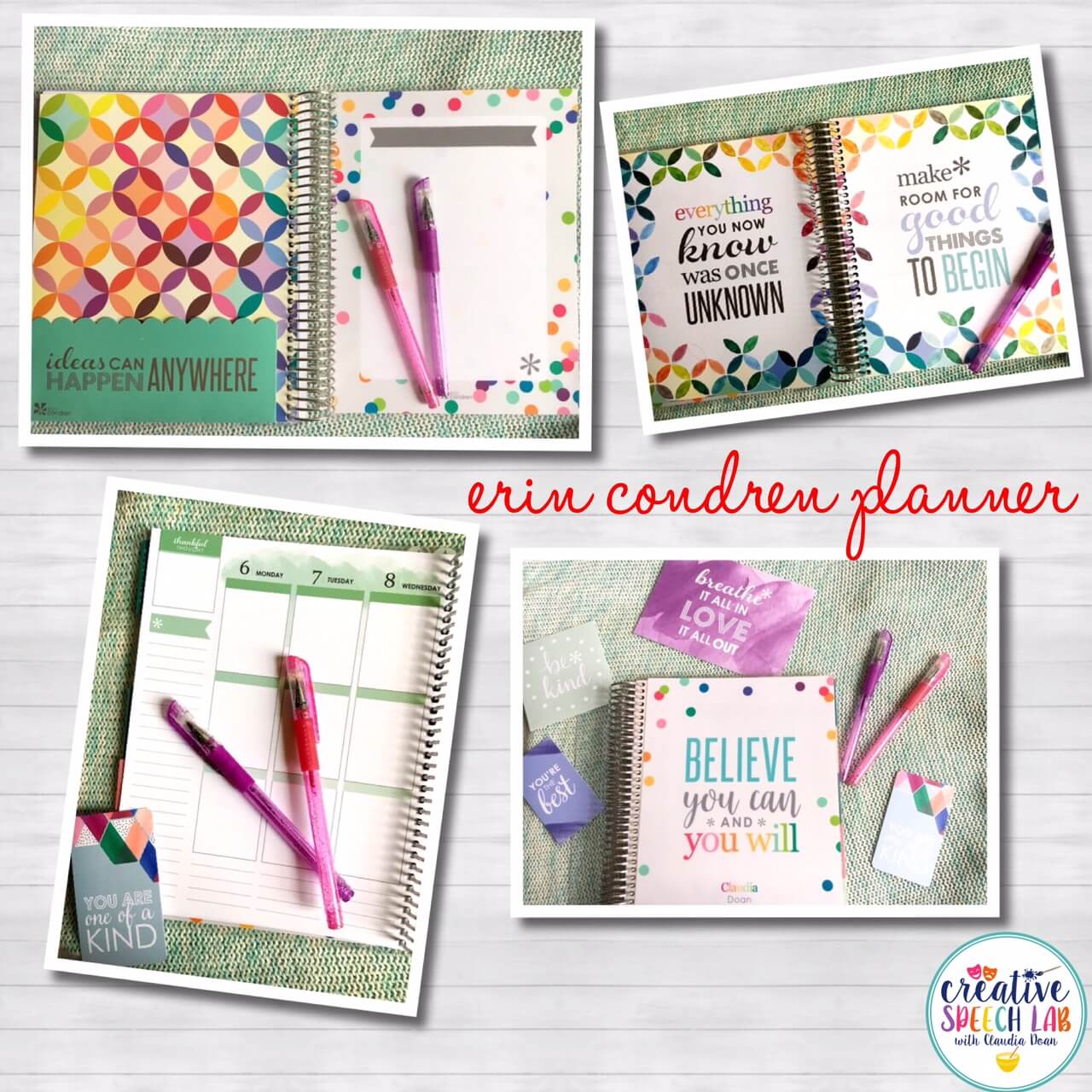 When you sign up for my newsletter, you will receive tips and exclusive freebies including an instant "thank you" gift of free Speech and Language Fortune Tellers! If you've already signed up (thank you!), you can follow the prompt to write your e-mail address in the Rafflecopter so that I can verify your subscription.
Thank you so much for stopping by! I hope you enjoyed visiting my site and that you keep in touch!