I'll confess. Once I became an SLP, I turned into a bit of a calendar snob. In my defense, SLPs are a busy bunch and, if you're like me, calendars are a daily necessity for the entire year. That's why I'm super excited about this wonderful calendar giveaway from the Hanen Centre!
For those of you who don't know, the Hanen Centre is a charitable organization that provides professionals and families user-friendly and research-based resources to help young children develop language, social and literacy skills.
First off, I absolutely love that their 2017 calendar is filled with tips and ideas you can use throughout your busy day. Want to take a look?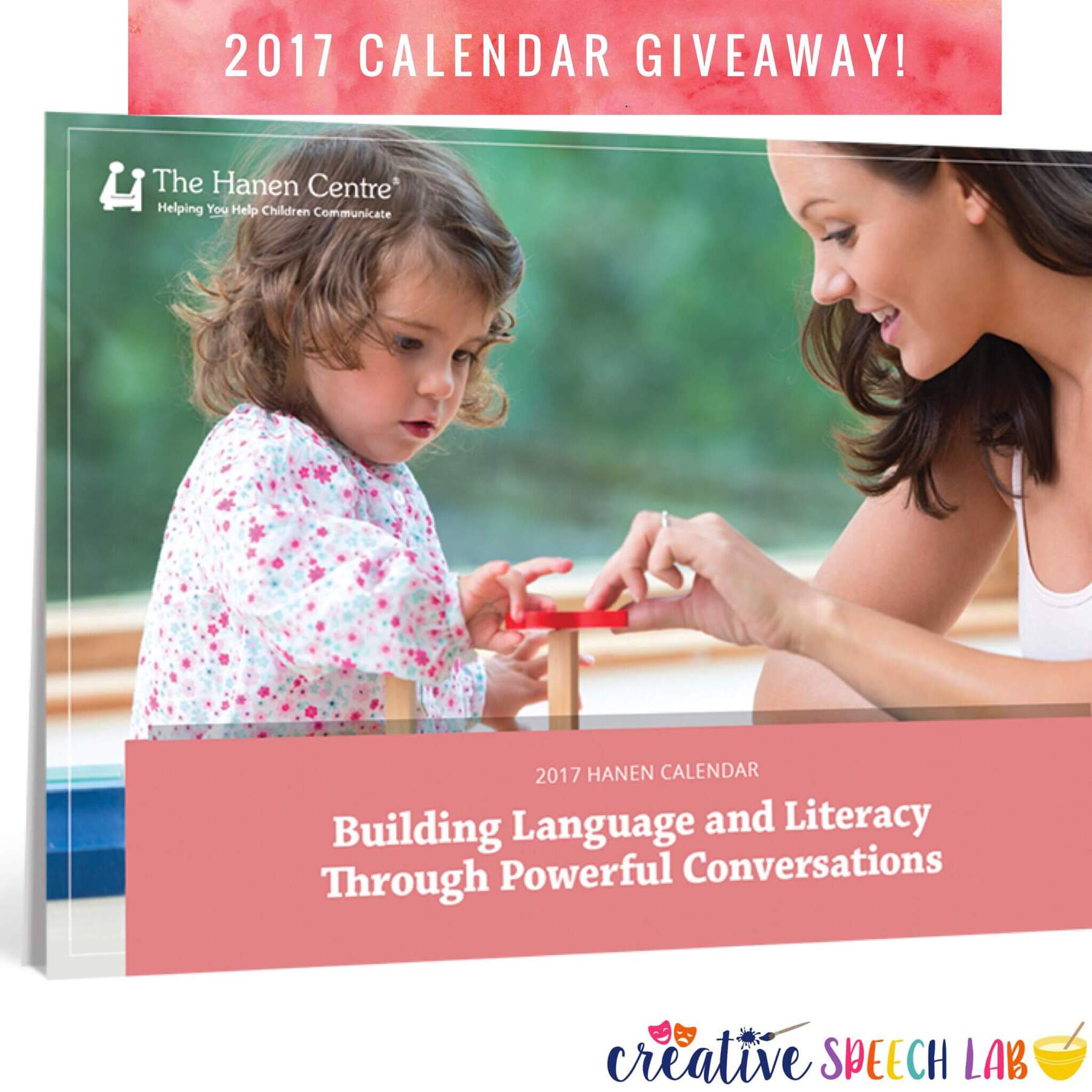 Each month introduces a new theme that you can focus on with children. For example, the focus for the month of September is finding times to talk during the day. There is an area filled with tips for children who are learning to talk as well as a section for children talking to learn. There are specific ideas listed to work on this skill during daily activities, play time, book reading and when on the go.
I also appreciate the evidence-based explanations supporting their tips and recommendations.I think my favorite part of all is the list of specific activities and ideas that can be applied at home or at school to bolster the child's language skills.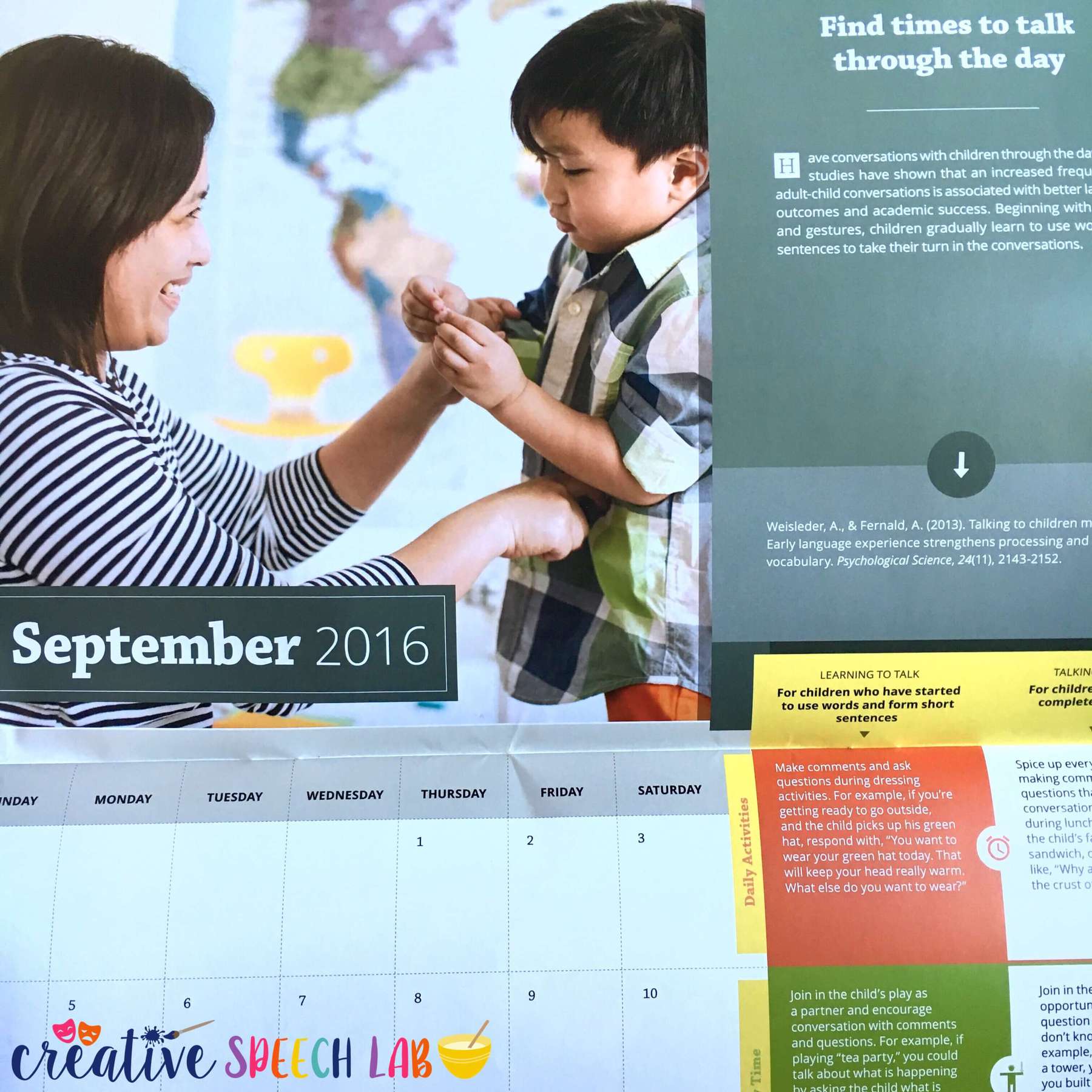 I've often found myself wishing I could find a user-friendly way to help families recognize the extraordinary amount of language growth opportunities woven throughout the many ordinary moments in our daily lives. This calendar offers just that.
The Hanen Centre is generously giving away two of their wonderful calendars to two of YOU! I am so grateful to have one of their calendars, which is a gem for back-to school.  Enter by liking the Hanen Centre on Facebook and commenting below and I'll announce the two lucky winners on Friday! Good luck!