Do you work on mixed goals in your speech therapy groups?
Do you work extra hard to keep students motivated?
I have a special something that will make ANY therapy session POP with excitement (no pun intended…) and it's low-prep!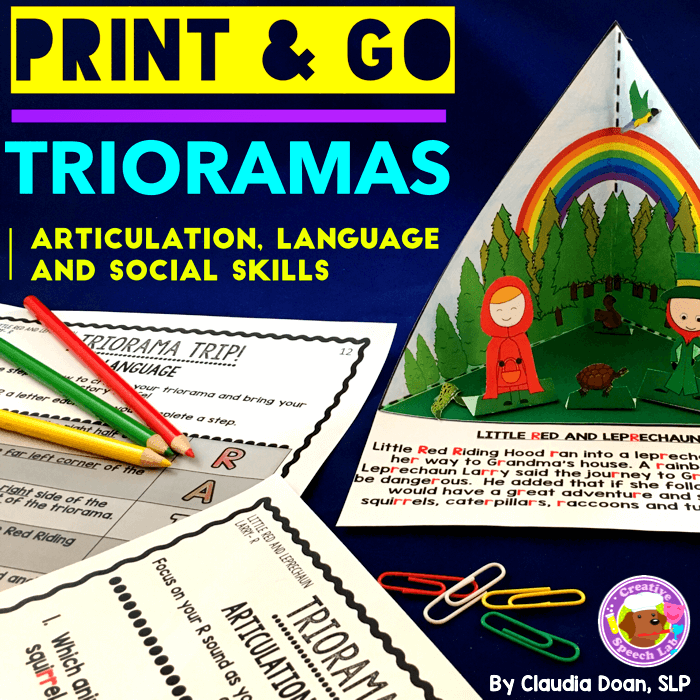 My brand new Print and Go Trioramas for Articulation, Language and Social Skills will provide all of your elementary students with an unforgettable learning experience! 
★ Be sure to check out the high-speed video showing them in action below!
This huge 125 + page packet includes 18 easy-to-assemble trioramas targeting a huge range of skills!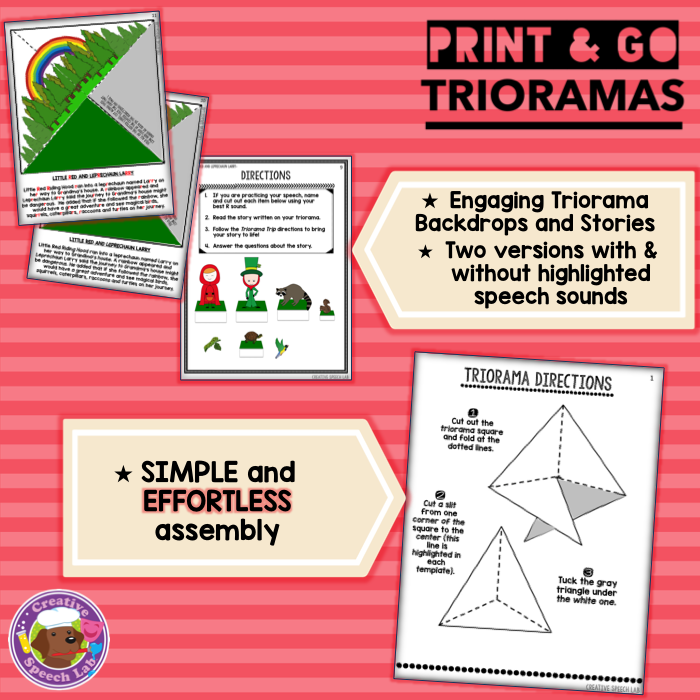 Each triorama provides an opportunity to practice:
Articulation Skills: R, S, L, Sh, Ch, Th at the single-word, sentence, paragraph and conversational level.
Language Skills: Prepositions, Attributes, Temporal Concepts, Qualitative Concepts, Auditory Comprehension, Story Grammar, WH Questions, Context Clues, Vocabulary, Inferencing, Categorization, Negation, Synonyms, Antonyms, Multiple-Meaning Words, Comparing/Contrasting, Story Retell, Oral Language
Social Skills: Reasoning, Problem-Solving, Perspective-Taking, Emotions, Social Inferencing, Figurative Language, Making Predictions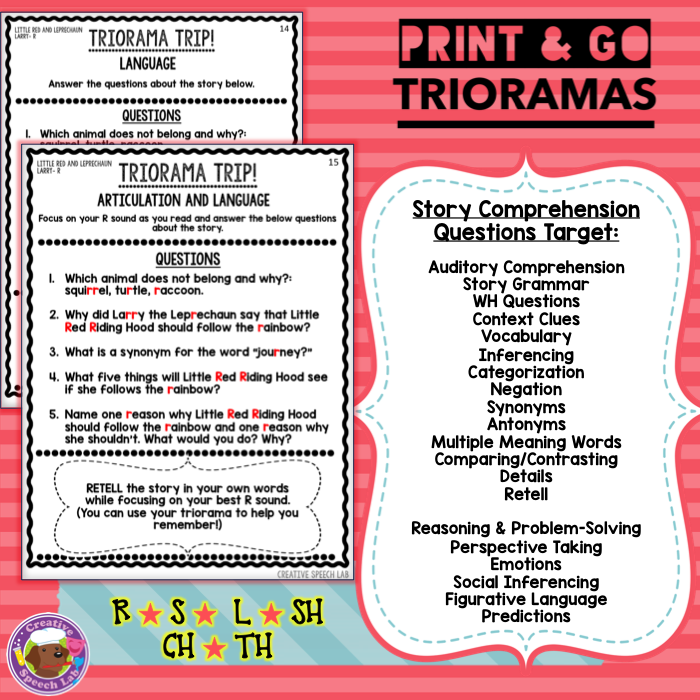 So how does it work? Students simply read the story (focused on specific speech sounds) attached to each triorama. Then they follow language-rich directions to bring the story to life in their triorama! Finally, they answer comprehension questions about the story!
You can see for yourself how easy and fun it all is with this high-speed video here!
Want to WIN this 125+ page packet of Print and Go Trioramas to give every student on your caseload a one-of-a-kind learning experience? I've made it so you can double your chances of winning!
I'll be giving one away on my Facebook page HERE and another one on my Instagram page HERE. Follow the super SIMPLE instructions on each page to submit your entry! Winners will be announced Monday, August 1st! Good luck!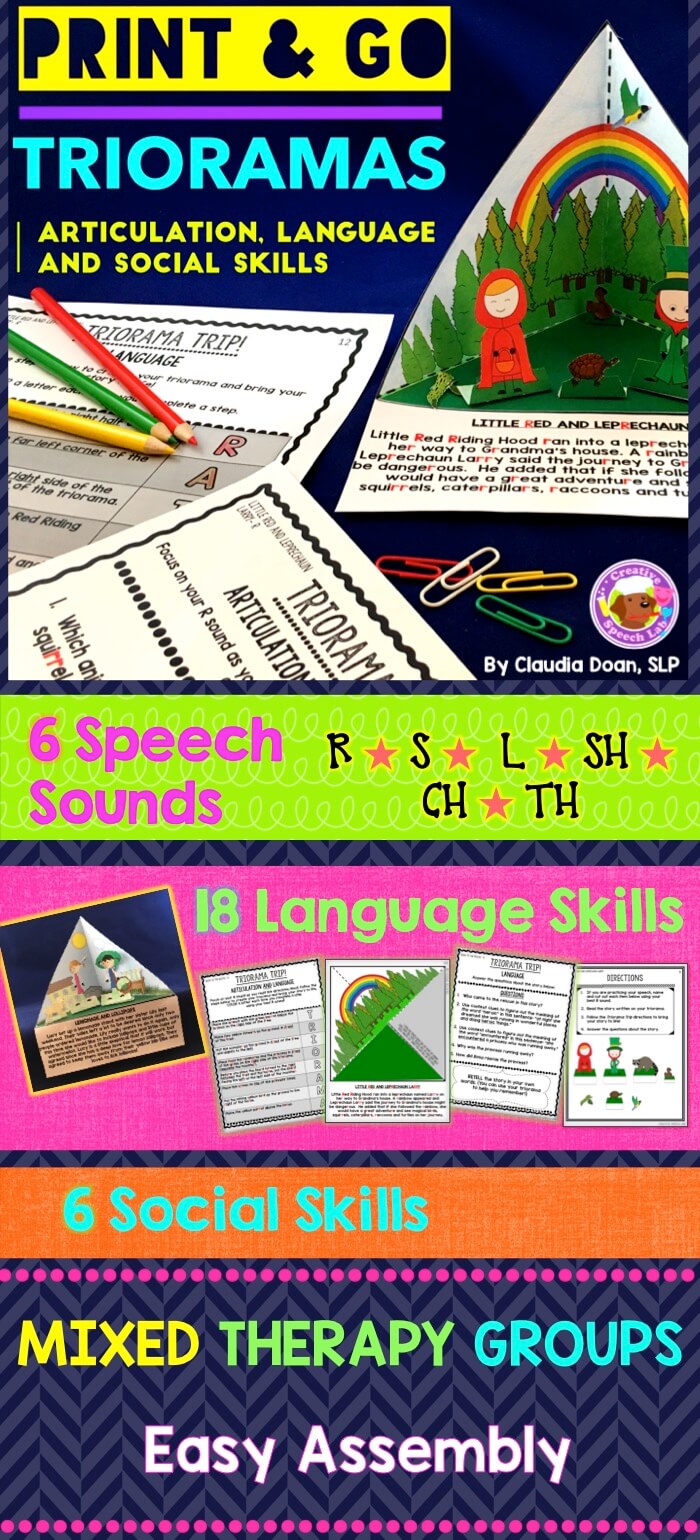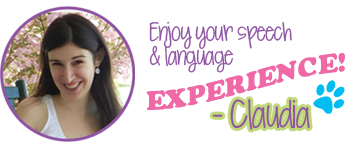 For more ideas, freebies and creative inspiration follow Creative Speech Lab on: Teachers Pay Teachers, Facebook, Pinterest, Twitter, Instagram and Bloglovin'.