While incredibly important and immensely rewarding, teaching children to use AAC across settings can be time-consuming, challenging and overwhelming at times.  Sadly, as result, AAC devices sometimes collect dust on shelves for several hours a day, which denies children the access and practice they sorely need to find and express their voices.
That being said, there are so many SLPs, teachers, specialists, families and caregivers devoted to helping these children communicate, whatever the cost.  If you are reading this, I'm sure that you are one of these caring individuals and I hope you will share my poem to inspire others to join in and embrace AAC with all its triumphs and struggles.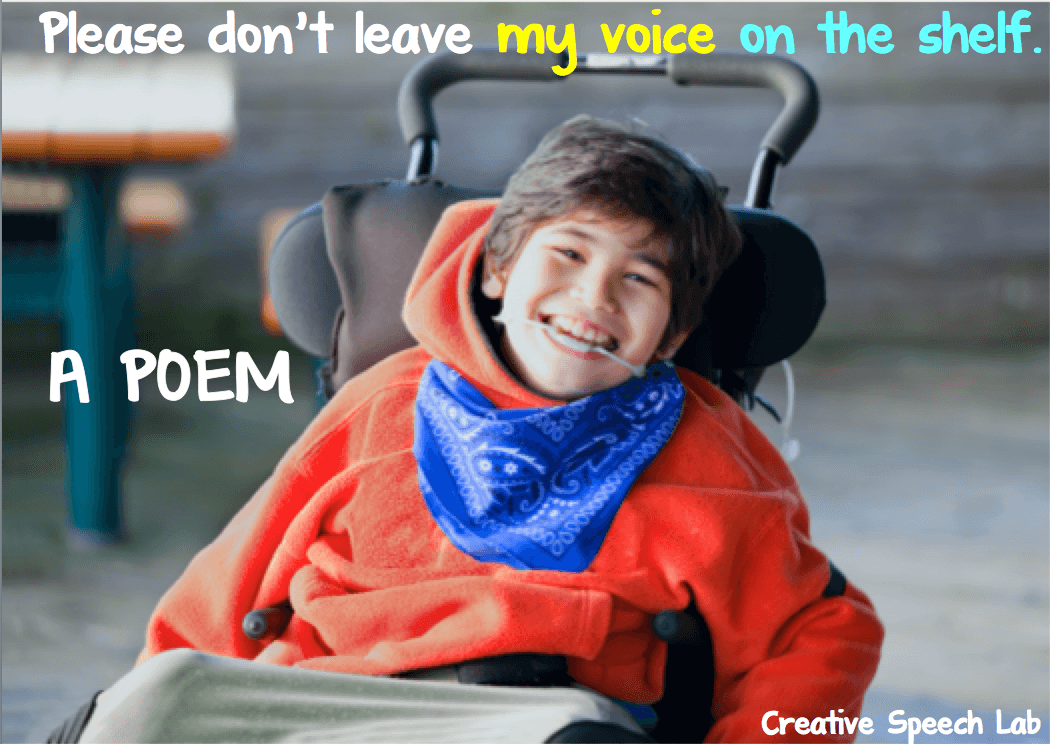 I've dedicated this poem to all of the individuals who need Alternative and Augmentative Communication (AAC) to communicate in the world around them.
If you like this poem, you can download a free, printable version HERE. It comes in two designs and fits in a 4X6 frame.
Please Don't Leave My Voice on the Shelf
Ever have a dream when you have to make a choice,
And, all of a sudden,
You have no voice?
You're filled with anxiety and disbelief,
When you wake up,
It's such a relief.
But what do you do when you have no choice?
When you rely on AAC to serve as your voice?
AAC is my bridge,
It's my sense of self.
So please
Don't leave my voice on the shelf.
I don't always know which buttons to press,
So I need more opportunities
to press them,
Not less.
When I'm tired or sad,
And want to fade like a ghost,
That is when I need it the most.
When I have my voice,
I preserve my dignity.
Please teach me with patience,
Please take responsibility.
It may not seem like I notice,
But I really do,
When my device runs out of power,
I do too.
So lift me up,
Let me be myself,
Please don't leave,
my voice on the shelf.
Thank you for taking the time to read this and for all that you do for individuals using AAC.  Please share with others to shed light on this important issue! If you would like, you can download a free, printable version that fits in a 4X6 frame HERE.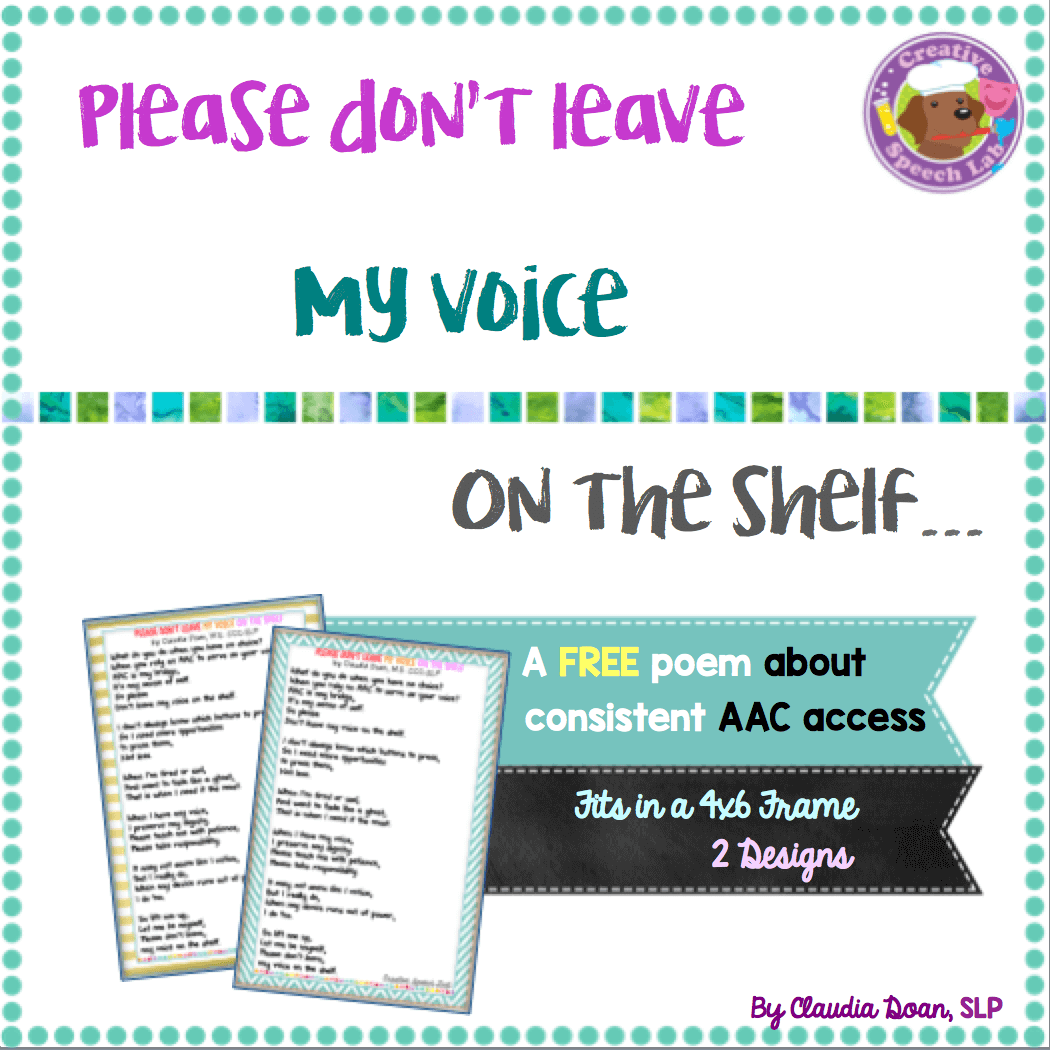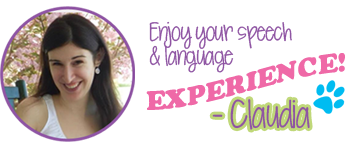 For more inspiration, ideas and freebies follow Creative Speech Lab on: Teachers Pay Teachers, Facebook, Pinterest, Twitter, Instagram and Bloglovin'.