We all know that articulation drill can get OLD fast, especially towards the end of the school year. I've created this Silly Articulation Mother's Day FREEBIE to bring some giggles to your therapy sessions!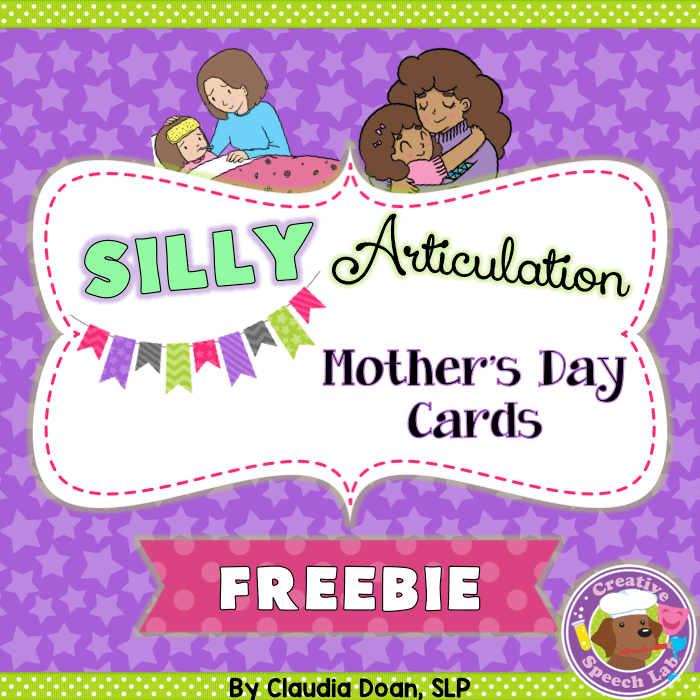 These silly Mother's Day cards are designed to help your students practice R, S and L sounds at the single word, paragraph and conversational level. I've even included some context clue practice because I always like to keep group therapy in mind!
By the way, there are a few hours left before the end of the site-wide Teachers Pay Teachers Sale. You can still save 28% at my TpT store using the code celebrate at checkout!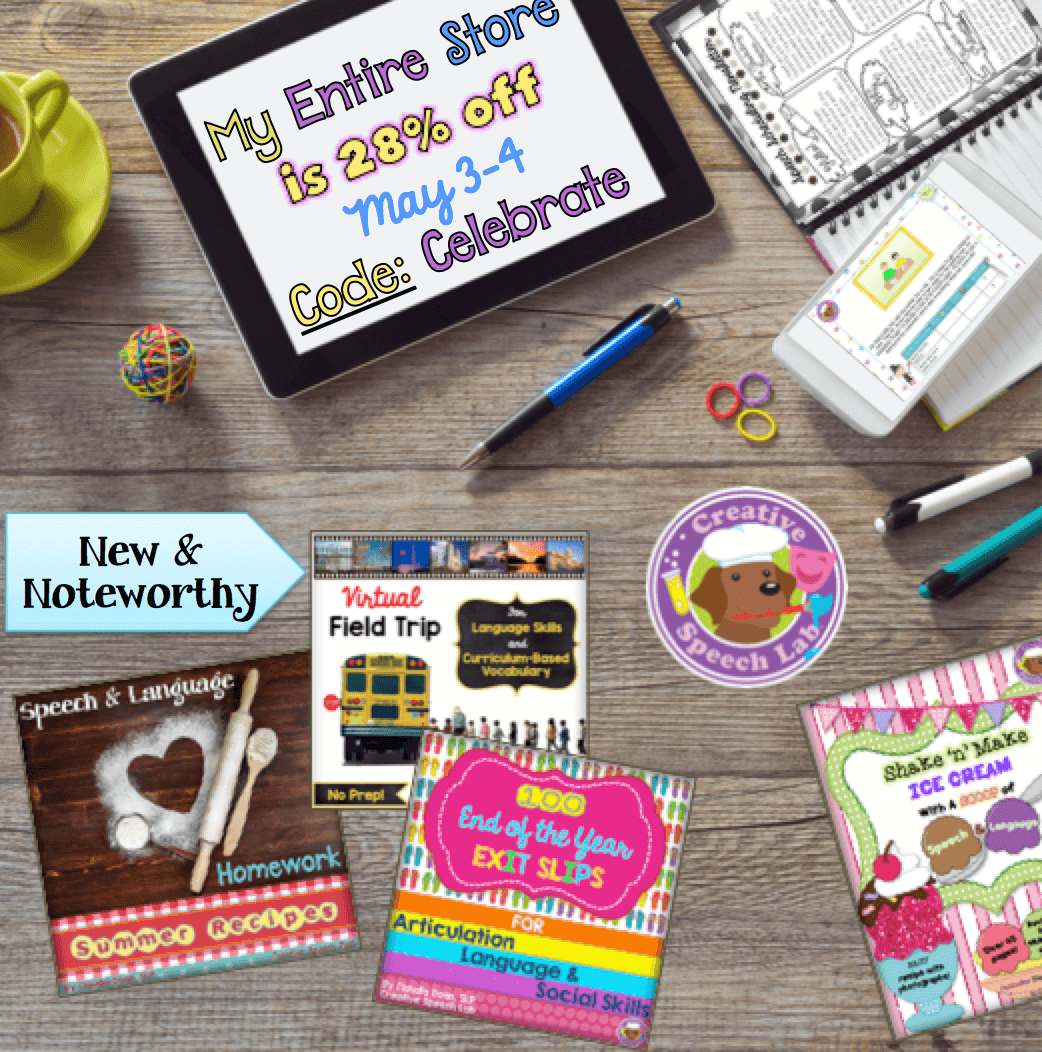 I've combined all the things I love into this little packet for you: motherhood, creativity and laughter! I hope you enjoy this fun freebie!