You're in the home-stretch!  I don't know about you, but at this time of year as I finalize paperwork and attend meetings, I feel like my therapy sessions could use some excitement. Well, I've got some for you!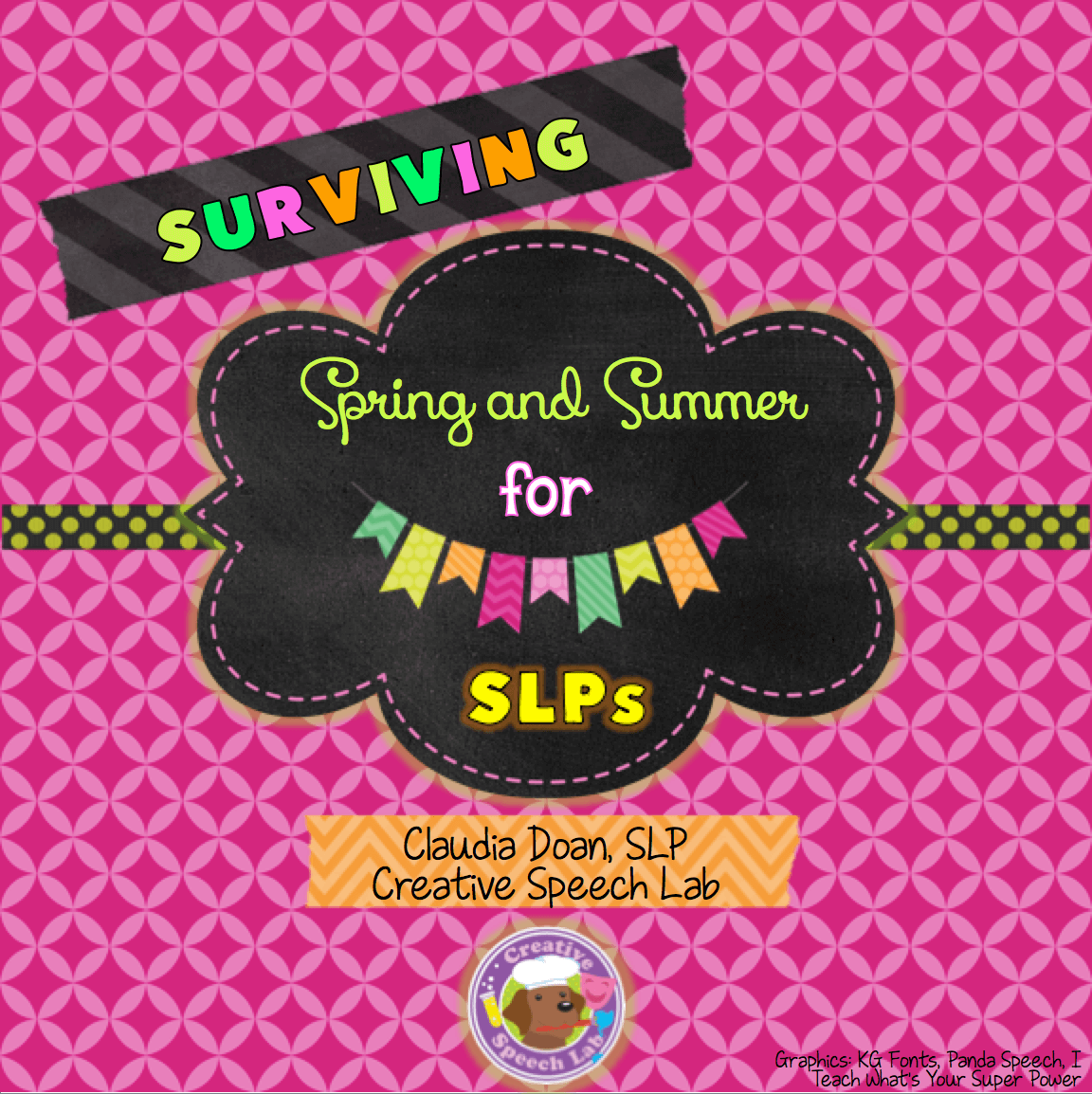 In this post, I've listed my top tips for making it through to the end of the school year and three must-have resources to help you out! But wait, it gets better. It's Teacher's Appreciation Week and Teachers Pay Teachers is having a site-wide SALE!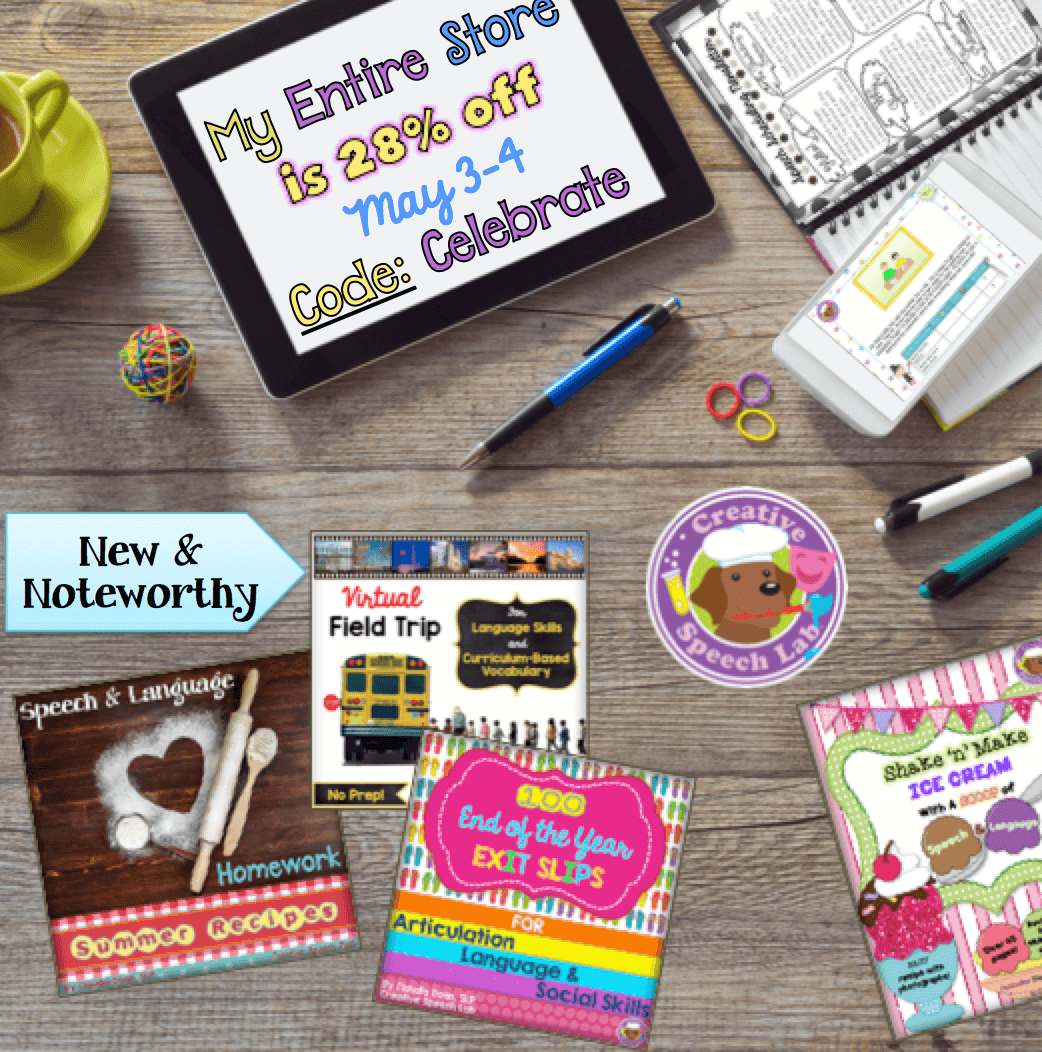 But first, let me share my top three tips for making it through this home-stretch with as much positivity and organization as possible.
Time Travel – I think it's safe to say that when you excitedly decided to pursue a degree in Speech-Language Pathology, you probably didn't envision mountains of paperwork and  stressful deadlines.  Most likely, you thought about the children and all of the wonderful lessons you would teach them while building a relationship filled with trust and affection. Am I right? Try to take a moment each day to reflect on a nice relationship you have with one of your students or a time in which a skill you taught finally clicked. You will likely feel re-energized and ready to tackle the next item on your to-do list.
Connect with your Team – One of my favorite things about working in a collaborative environment is being surrounded by others who get it.  Share a lunch break together or chat for a few minutes at the end of the day. On my busiest days, this connection fuels me.
Color-Coding – I have honestly been impressed by every SLP I've ever met. Many of us are a tad perfectionistic, which makes it difficult when we try to tackle it all.  This time of year, I often use different colored highlighters on my to-do list. This allows me to identify the items that must be completed by the end of the day and tasks that must be done this week etc. This helps make the list feel more manageable. (Can you tell I'm a perfectionist?)
I can't begin to tell you how gratifying it is to attend meetings where I can provide families with this summer resource.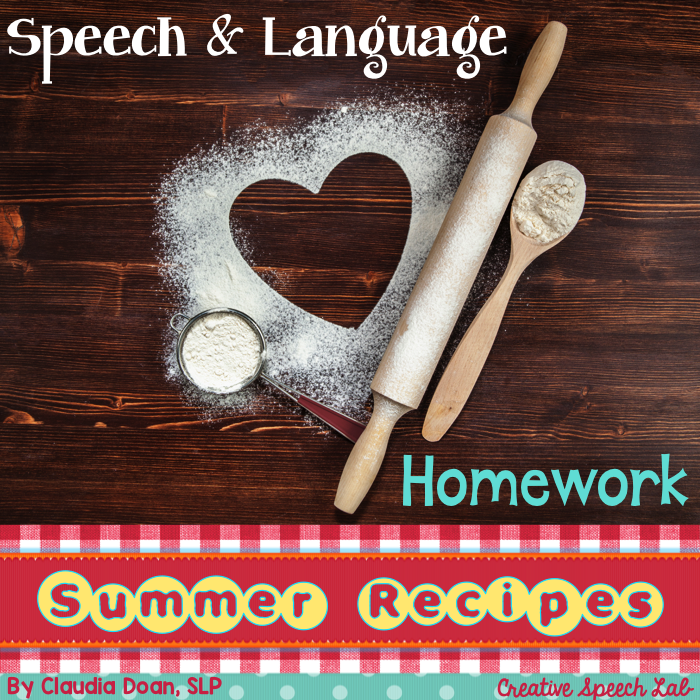 Many children (and, secretly, their parents) dread homework, especially during the summer. Sadly, as a result, homework isn't always completed. So, why not make homework fun for the whole family?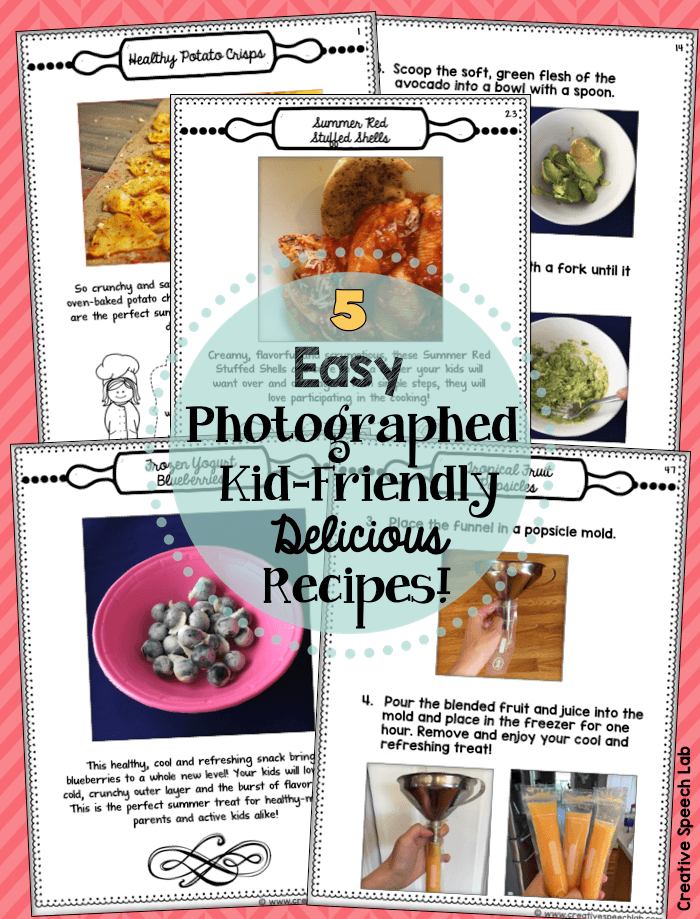 This huge Speech and Language Homework Cookbook is contains 5 photographed, kid-friendly, summer-themed recipes and fun worksheets that target articulation and a wide range of language skills!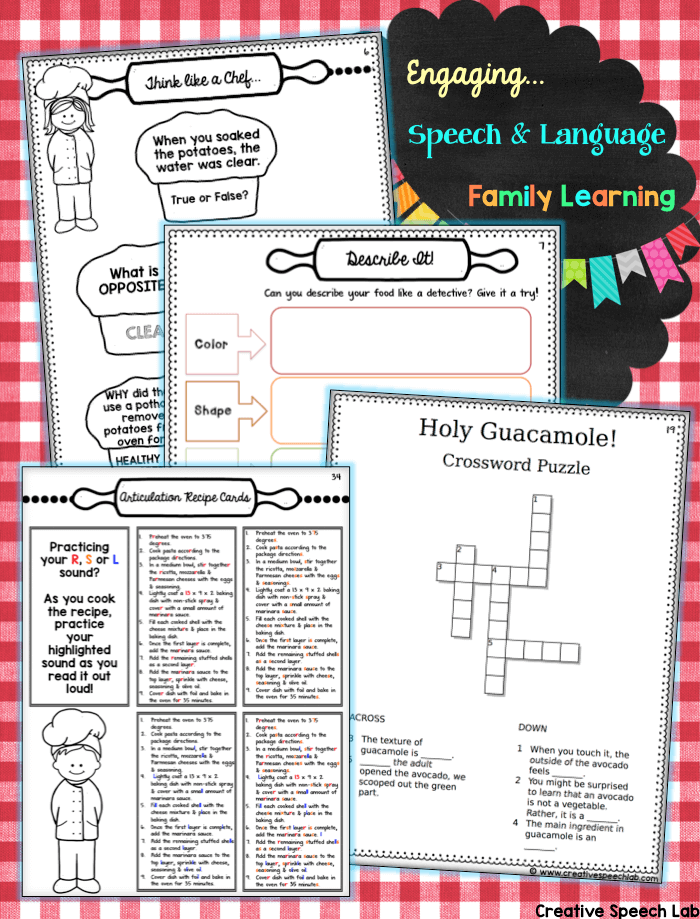 And, next, my students love Exit Slips. In fact, one student told me that removing a slip from my jar is more fun than opening a fortune cookie, which said it all! These 100 black-and-white End of the Year Exit Slips ask a variety of questions targeting articulation, language and social skills.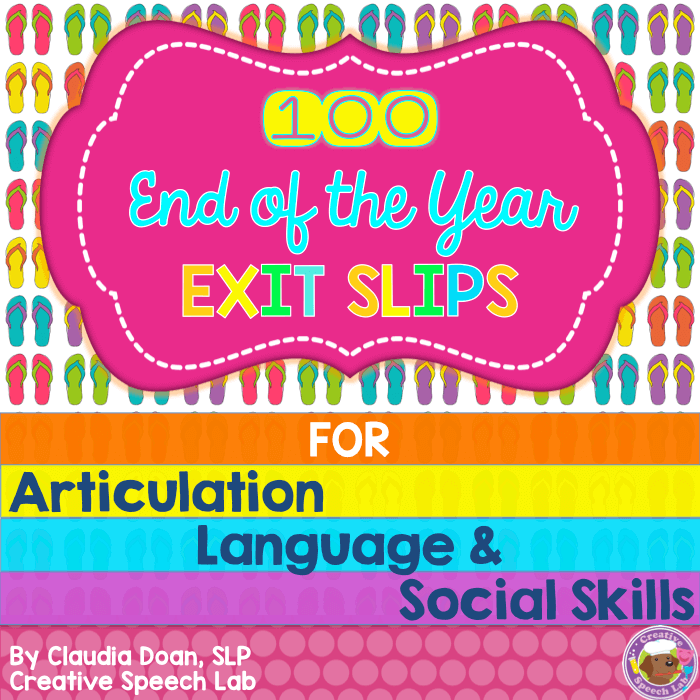 And, finally, it's time for a (virtual) getaway! I was touched to hear this story about my Virtual Field Trip for Language Skills and Curriculum-Based Vocabulary from one of my customers:
"This packet is incredible!! I just started using it with a group of 4th & 5th graders today. They were mesmerized! This is a group of children who will most likely never be able to take a family trip to Washington D.C. To say that they are thrilled with this opportunity is an understatement. The amount of work you put into this packet is phenomenal. Thank You!!"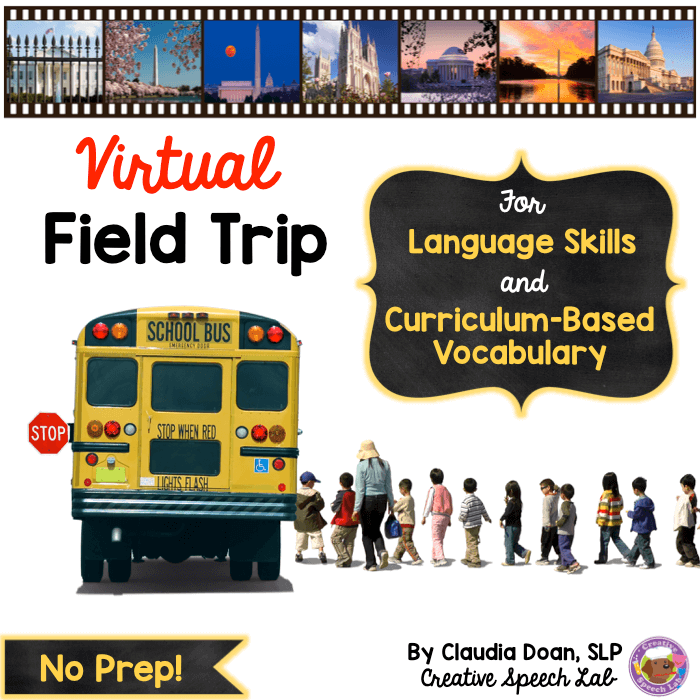 I hope you enjoyed seeing these time-saving items from my TpT Store. During Teacher's Appreciation Week, I want to take a moment to thank you for all you do. You spend so much time devoting yourselves to making the lives of children better and, to me, there is nothing more noble than that.