Looking for a super quick and EASY St. Patrick's Day activity? Well, I've got a fun one for you that's free (and you don't even need to print it!). It allows you to work on pre-vocalic and vocalic /r/ in addition to WH questions, vocabulary, context clues and multiple meaning words!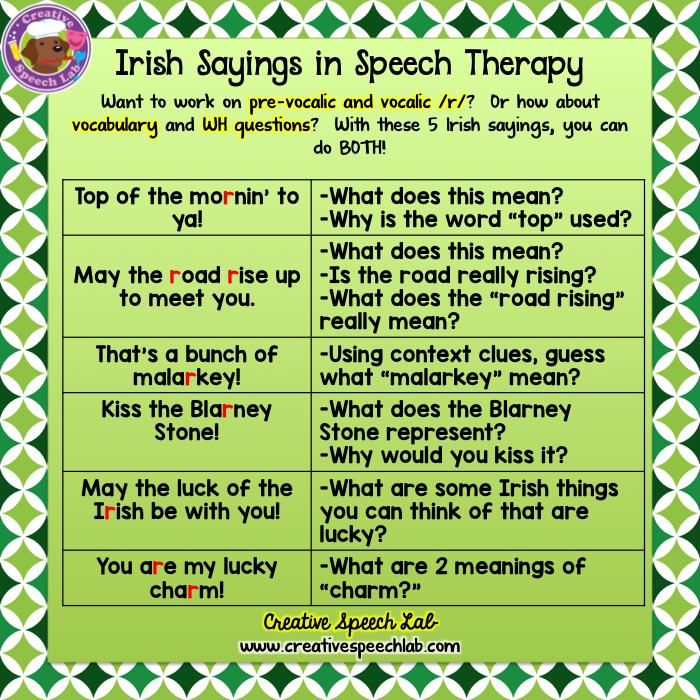 Simply ask your students working on /r/ to read the highlighted words and sentences in the left column and ask your language students the questions on the right side!
And, that's not all, I have a special surprise for you. My ENTIRE Teachers Pay Teachers Store will be 20% off through St. Patrick's Day Thursday, March 17th! This sale includes BUNDLES and there are some exciting, new and creative experiences available for you to grab!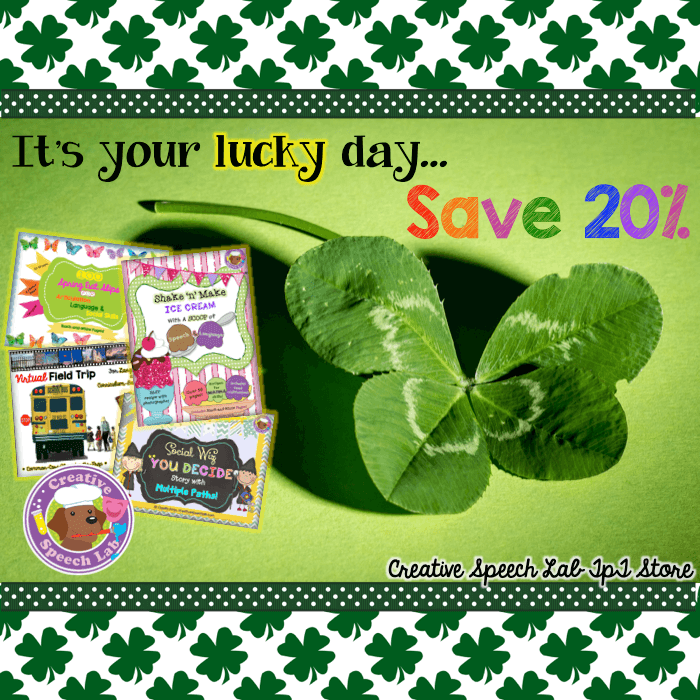 May the luck of the Irish be with you!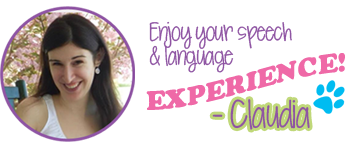 For more ideas, freebies and inspiration, follow Creative Speech Lab on: Teachers Pay Teachers, Facebook, Pinterest, Twitter, Instagram and Bloglovin'.