Did you know that the movement breaks we use to re-energize and focus our students can be used AS speech and language therapy?
During the entire month of March, some of my favorite bloggers and I are sharing unique, hands-on experiences that YOU can use to teach your students speech and language skills.  This week, Kim Lewis over at Activity Tailor will be sharing her creative hands-on ideas to target articulation, language and phonemic awareness during highly engaging movement activities! So let's get movin'!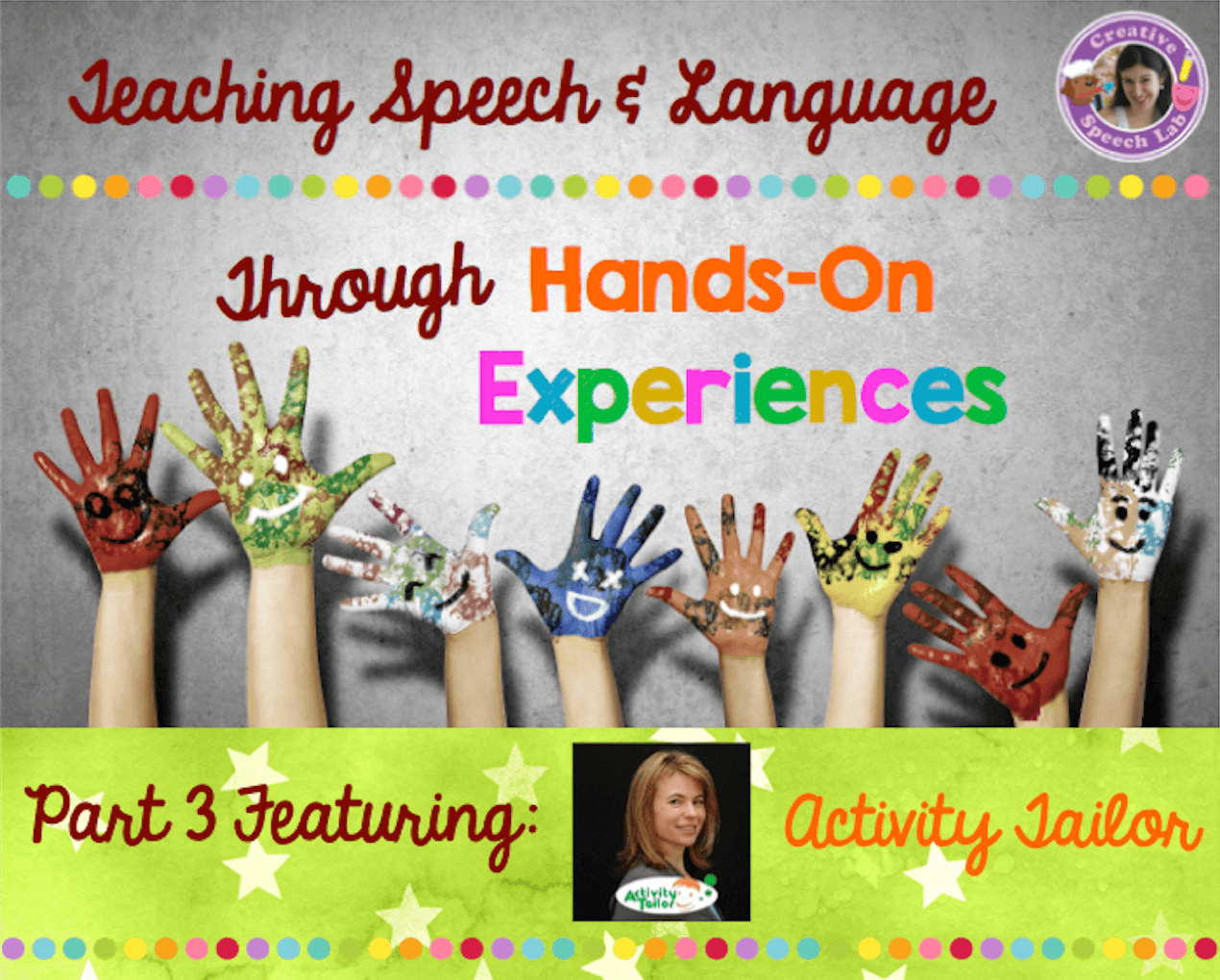 Has difficulty staying on task
Has trouble staying in his/her area
Has a tendency to disrupt classmates during quiet work time
Falls out of his/her seat for no apparent reason
Ok. I made the last one up, but it could just as easily be one of the "needs work" areas cited on many of my student's progress reports.
Walk into an elementary school classroom and my kiddos stand out from the crowd. The problem is it's often not in a good way. They're the "energetic" ones that bounce from table to table, activity to activity. They're the ones knocking over art supplies and banging into classmates. They aren't doing this on purpose, but whether it's sensory or attention issues, my kiddos are getting on many teachers' last nerve.
It's tough too, because that exuberance is often getting them relegated to more quiet time when what they really need is to constructively release those pent up wiggles. This is where we can help.
These students usually come to me for higher level language needs or articulation (almost always with some phonemic awareness goals too), and while that is my primary focus, I feel our sessions need to really play to their strengths and send them back to the classroom more ready to absorb a lesson than when they left.
Researchers at Michigan State found that children with attention issues demonstrated better focus and fewer distractions after 20 minutes of exercise. I do my best!
I pick students up from the classroom and we have a relatively long walk to my room in a separate building from the school. We are brisk! Not only do I want to maximize the time we have to work together, but getting them started with purposeful movement seems to help them shift gears from the classroom to our work. For those in need of "heavy work," I might bring a couple books or a full rolling bag that they can help me bring back to our location.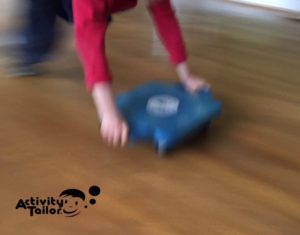 Once we're in my room, I frequently incorporate movement activities. For articulation students, this might mean:
Shooting basketballs after every few trial
Moving across the floor on a scooter, belly down, using hand propulsion to bring artic cards from one end of a hall to another (This is hard, physical work and particularly helps settle children with sensory seeking issues.)
Taping artic cards just above reaching height so they can jump, reach, tap and say
(Note: The child above earned a few timed scooter trials. This is not what I recommended above!)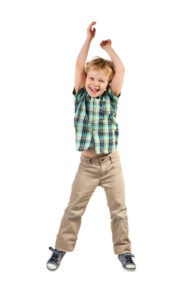 For language students, this might look like:
Following a sequence of directions that incorporate movement (ex. raise your hands and jump in a circle)
Acting out an activity sequence (ex. jumping into the pool, swimming across it, drying off)
Holding a category card down at their waist, jumping and raising it a bit higher for each item they name in the group until they hit "5" and the card is above their head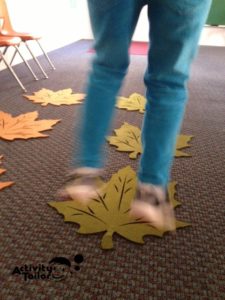 Even phonemic awareness tasks can be treated similarly:
Jumping out syllables using felted place mats on the floor
Having those same place mats hold the place for each phoneme, pulling one away and adding another as a visual representation for phoneme manipulation
Often I find that incorporating physical activity gives them a feeling of pride and accomplishment and seems to "stick" our goals better than traditional paper and pencil tasks. Plus, it's fun!
One of the definitions of energy is usable power. Though that one is meant to pertain to heat and electricity, I like to think it works for our students too. It may be volatile, but it's loaded with potential!
 —————————————————————————————
Thank you, Kim for sharing your super creative and motivating hands-on speech and language experience ideas with us!
If you'd like to receive these posts via e-mail, simply sign up in the upper right hand corner of the page and you will also receive a free e-book on how to use puppets as a teaching tool!
Check out other posts in this series HERE!
Stay tuned for some more incredible hands-on ideas and SURPRISES!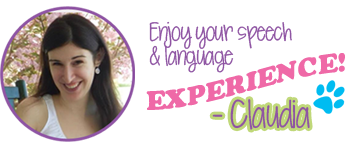 For more ideas, freebies and inspiration, follow Creative Speech Lab on: Teachers Pay Teachers, Facebook, Pinterest, Twitter, Instagram and Bloglovin'.