Surprise! Do you buy most of your materials when they're on sale? I know I do!  On this Wednesday, January 20th and Thursday, January 21st, my entire store, filled with creative learning experiences will be on sale. Simply use the code START16 to receive a total of 28% off!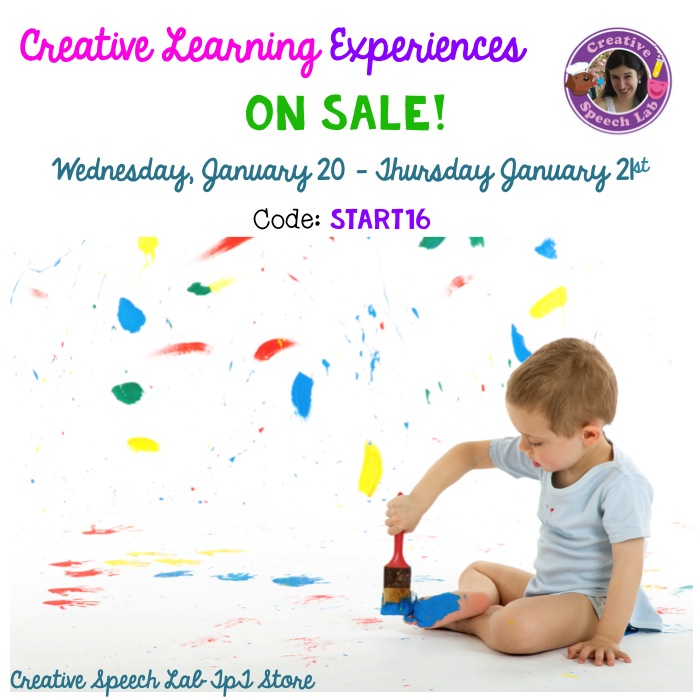 My passion is creating materials that allow students to *experience* speech and language.  Experiential learning increases their motivation and provides them with memories that solidify lessons learned.
All of my evidence-based Exit Slips will be on sale! My students love them and it's amazing how much they learn in just a few minutes before they leave my therapy room. Plus, my administrators LOVE that I use this evidence-based approach!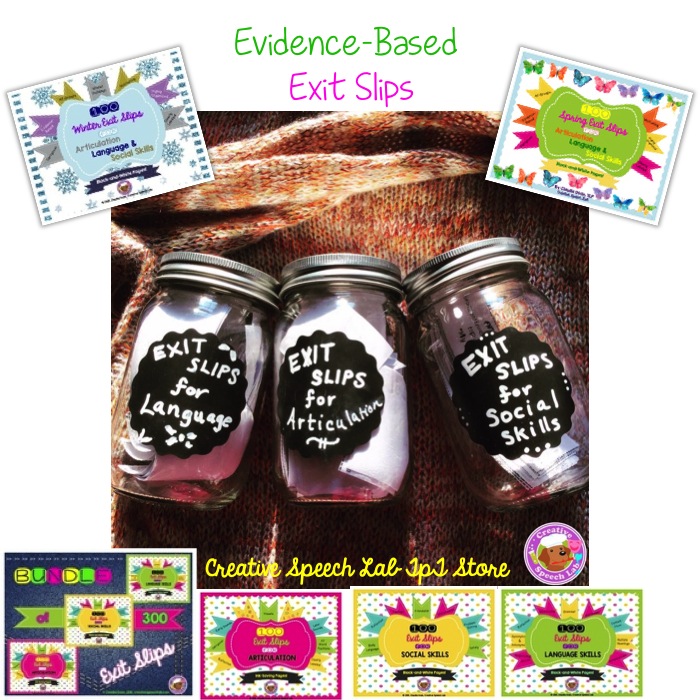 I've received a ton of wonderful feedback on my best-selling You Decide Stories with Multiple Paths. All of these stories, including the bundle, will on sale! They are differentiated, illustrated and target a huge range of skills.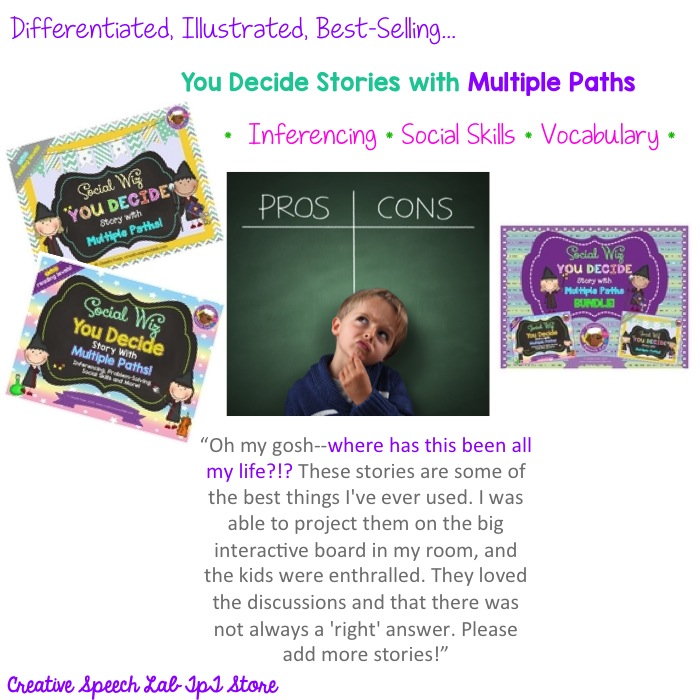 All of my creative experiences including fun speech treats, theater therapy, craftivities and more will be on sale!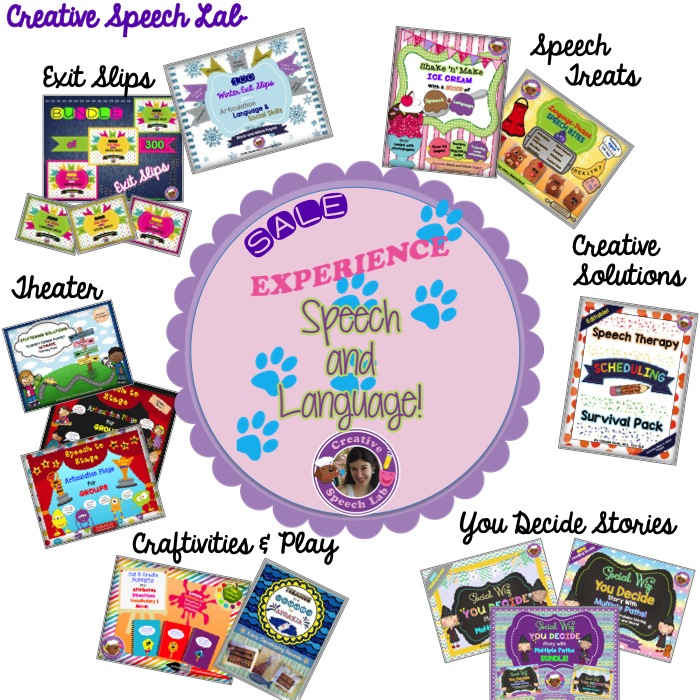 If you need a boost to energize your sessions and save you time on a dime, then head on over to my Creative Speech Lab TpT Store!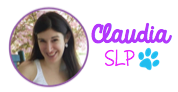 For ideas, freebies and inspiration, follow Creative Speech Lab on Teachers Pay Teachers, Facebook, Pinterest, Twitter, Instagram and Bloglovin'.