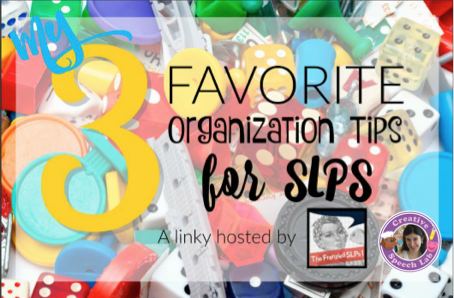 Who doesn't love the feeling of being organized? Maybe it's something about our SLP training, but I've noticed over the years that most SLPs get excited around planners, post-it notes, color coding and, well, anything that makes us feel more organized and on top of things!
Today I'm linking up with some terrific bloggers over at the Frenzied SLPs to share our top organizational tips! One of my New Year's resolutions is to get even more organized with my work-related items and I'm excited to roll up my sleeves and get started!
1.Tackling Paper Mountain
The dreaded desktop pile of papers…we've all experienced those days when we have tons of sessions, meetings and interruptions as the ominous desk pile grows higher and higher.  Here is my time-saving (and super inexpensive!) tip to make the process of getting through that pile much less overwhelming.
Use pieces of paper and paperclips make "mini" files and do a quick sort through your papers. The next day when you sit down to sort through it all, it will feel like you had a secretary who prioritized and organized everything for you and it will feel so much more manageable!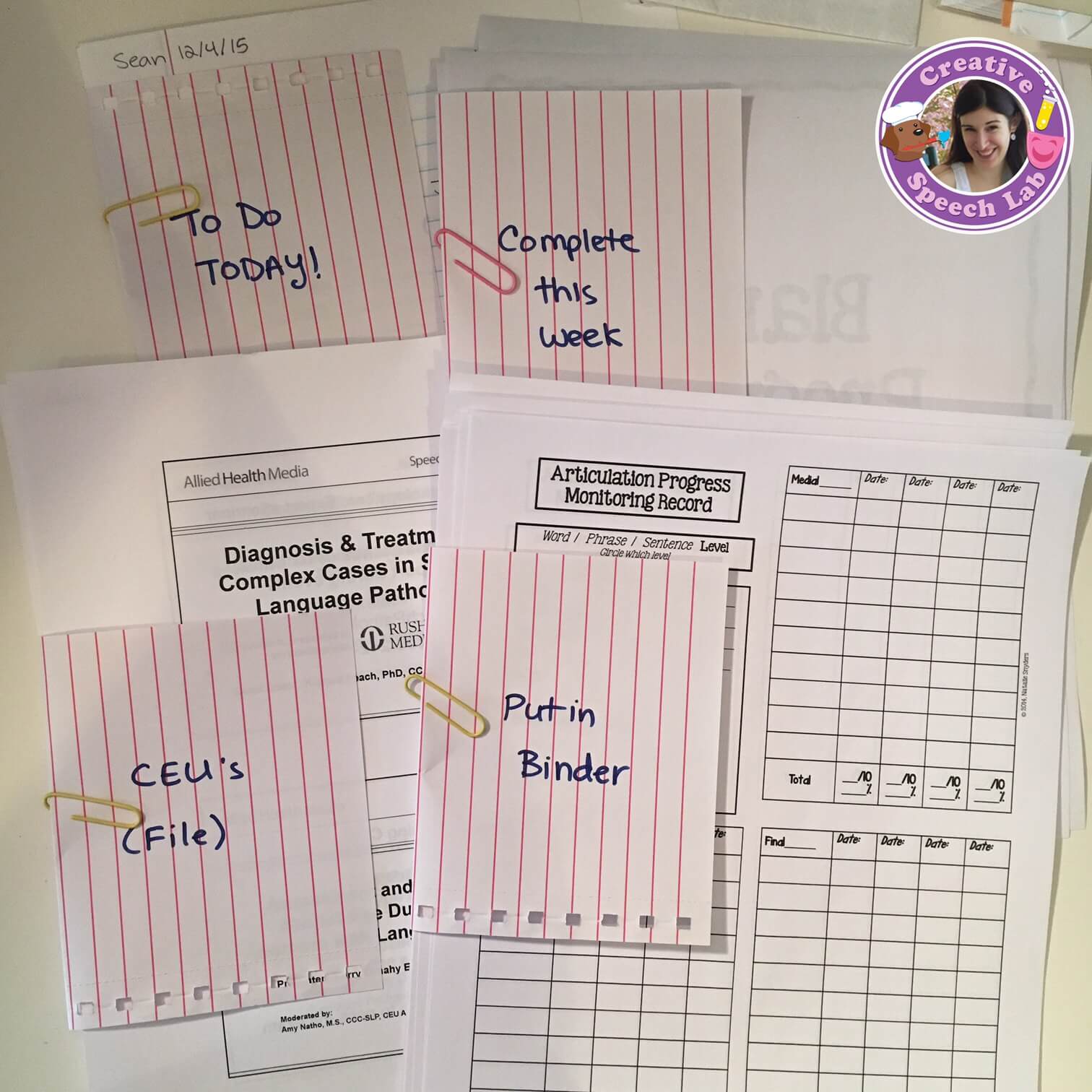 2. Easy Student Information Sort
Let's face it, we do a lot of reading! There is often a plethora of information to read and sort through for each student, whether it be reports from other providers, IEPs or meeting notes. One quick way to sort through and organize this information is to use highlighters to quickly color-code information.  For example, when reading through a report about your student, use a yellow highlighter to highlight his or her strengths and an orange one for areas of weakness.  This way, next time you pull it out, you will see clearly organized and salient information at-a-glance! (I love using highlighters and for more tips on how to use erasable highlighters as a teaching tool, you can check out my blog post here).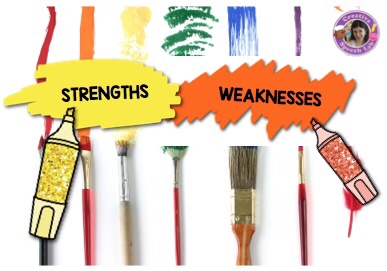 3. Invest in an Organizational Tool
My top two organizational tools are my Erin Condren planner and my Seize the Day application on my smart phone. Both of these resources make me feel much more on top of things on a daily basis!
My Erin Condren planner allows me to organize my tasks on a monthly and weekly basis and even provides space for the time of day. I also love the notes section where I write goals for myself (this year my New Year's resolutions!) as well as the pocket in the back for any important items.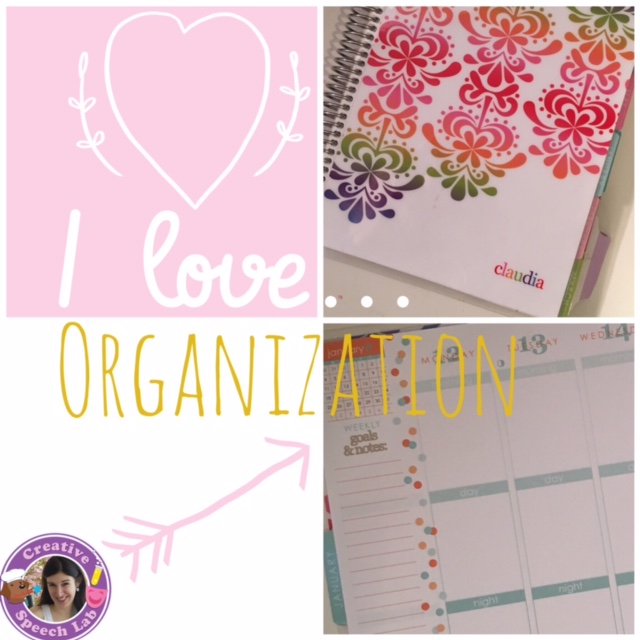 The Seize the Day app allows me to organize my to-do list by tasks I need to complete today, soon or at some point in the future. You can also sort your to-do list by theme (e.g. just view work items, personal items etc), view completed tasks (for that much-needed feeling of accomplishment!) and set reminders for any task you like.
I hope you have found my top three organizational tips helpful! I can't wait to head back over to the Frenzied SLPs to gather some more organizational tips and tricks! Do you have any tips? I would love to hear them!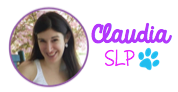 For ideas, freebies and inspiration, follow Creative Speech Lab on Teachers Pay Teachers, Facebook, Pinterest, Twitter, Instagram and Bloglovin'.