As new season approaches, I think we all feel a sense of excitement and anticipation. With winter on the way, I think of sparkling icicles, quiet snowfall, hot cocoa and the fragrance of pine.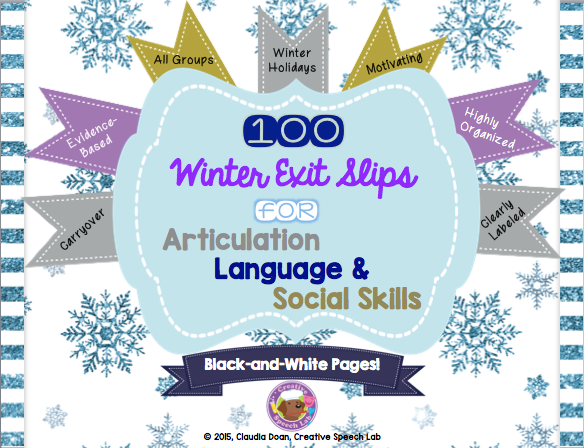 I place my Exit Slips in three different Mason Jars for articulation, language and social skills (any container will do!) and my students love reaching in for a quick question before they leave my therapy room. (You can see more about how I like to use Mason Jars in speech therapy here).
In addition to my students loving Exit Slips my administrators were very impressed to see this incorporated into my therapy sessions during observation time. Who doesn't love evidence-based practice?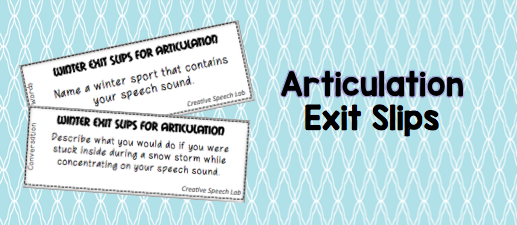 The articulation slips included in this packet allow students to practice speech sounds at the single word and conversational level using a winter theme!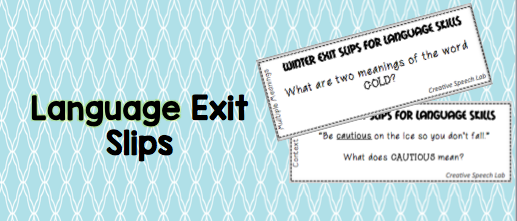 Twelve different areas are targeted in my language slips. There are Exit Slips to work on
– Synonyms
– Antonyms
– Multiple Meaning Words
– Context Clues
– Comparatives
– Inferencing
– Sequencing Words
– Regular Past-Tense Verbs
– Irregular Past-Tense Verbs
– Grammar
– Vocabulary Attributes
– Comparing/Contrasting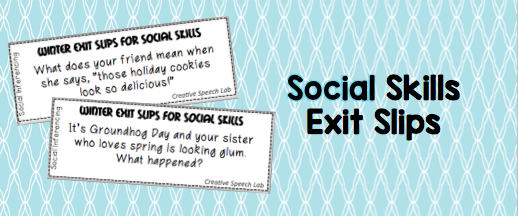 I think my students most enjoy the social skills slips included in this packet which allow them to work on body language, vocal volume, feelings, friendship, conversation, problem-solving and social inferencing.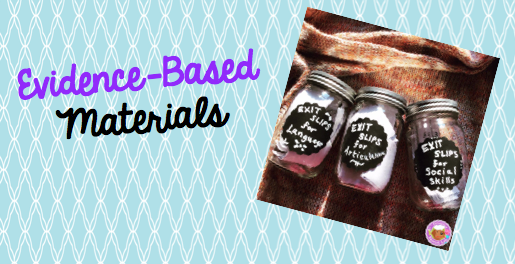 Want to incorporate some fun, evidence-based Exit Slips into your speech therapy sessions this winter? Well, I'm giving a packet away! Simply comment below and one lucky winner will be announced on Tuesday, November 3rd at 9pm EST.