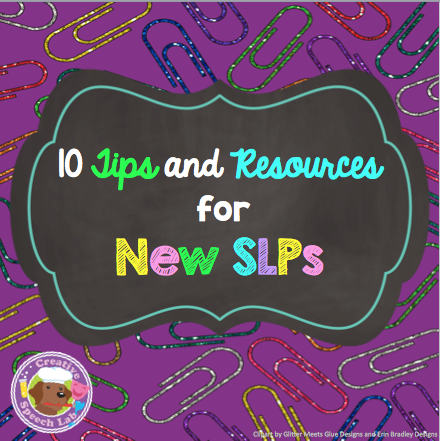 There's something special about the feeling you get the moment you realize you can officially put the letters "SLP" after your name.  You've taken so many courses, studied for exams, worked tirelessly for each semester's practicum, sifted through and analyzed research articles and meticulously poured over assessment reports, data and SOAP notes…So, go ahead, bask in that well-earned feeling of accomplishment!
When I first started working as an SLP, I would have been thrilled if someone would have told me about the wealth of resources out there on the World Wide Web.  Over time, I've found some speech therapy gems and I've decided to put them all together for you, along with some wisdom I've acquired during my rewarding journey thus far as a Speech-Language Pathologist.
1. The Job Hunt
We are very fortunate to be in a profession that has an abundance of jobs. In fact, according to Forbes, there aren't enough SLPs to meet the current demand.  That said, the process of looking for a job for the first time can feel overwhelming.  When I first graduated, I knew I wanted to work with children but I had no idea where to look for open positions and decided to post my resume on popular sites such as monster.com.  Almost immediately after I clicked "submit," I received a barrage of phone calls from recruiters across the country offering me positions. While I was delighted to see that, indeed, we are in high demand, these jobs weren't at all what I was looking for. I later found other resources such as my state's Board of Education website.  In short, I would highly recommend talking to other new graduates who obtained positions in the type of settings in which you hope to work.  If you feel you could use some guidance as you prepare your resume and cover letter, I would recommend checking out these editable  SLP-Teacher Resume and Cover-Letter Templates by Natalie Snyders.
2. Your CFY Supervisor
The best advice I received as a new graduate was to make my CFY supervisor a top priority.  I was offered two positions as a new SLP and this was part of my decision-making. I learned a tremendous amount under the guidance of my CFY supervisor (who I now work for in a clinic setting today!) as I worked with adolescent children on the autism spectrum. Her guidance helped make my first job educational and rewarding.
3. Free Materials
Who doesn't love free, printable materials? I've referred to Speaking of Speech, Speechie Freebies,  Internet Gold, and Teachers Pay Teachers so many times for wonderful, free resources.
4. Pinterest Resources for SLPs
Do you have a Pinterest account? If not, I highly recommend that you join.  Following these boards as well as specific speech/language bloggers will open you up to a wealth of information and new ideas. I recommend following these Pinterest Boards: Speech Language Therapy Blog Posts, SLPs on TPT, Pediatric SLP Bloggers, Preschool SLP Bloggers, Early Childhood SLP Bloggers, School-Age SLP Bloggers  and Creative Speech Lab (I have many boards that I created with you in mind!)
5. SLPs on TpT E-Newsletter
Another terrific resource is the weekly SLPs on TpT (i.e. Teachers Pay Teachers) Newsletter.  When you sign up here, you will receive a thoughtful e-newsletter with freebies and pertinent blog posts!
6. Interactive Speech Therapy Activities
If you're interested in exploring some free, interactive on-line speech therapy activities, Quia has some engaging ones that I have found to be motivating and effective homework. I also create individualized speech and language Jeopardy questions for my students using My Jeapordy Labs, which offers a fun, interactive template to do this (as well as a place to save all of the games that you create).
7. Free Starter Kits
If you decide you'd like to work in the school systems, these wonderful resources were created by SLPs and are all FREE!: SLP Starter Kit, My First Week in Speech, No Cost Classroom Rewards, Weekly Editable Data Sheets for SLPs, Free Attendance Forms for SLPs, An Introduction to Planning and Placement Team Meetings for Families
8. Scheduling
One thing I was not at all prepared for was the experience of creating a speech schedule. You can read more about my experience and solution here.  After learning the hard way, I created the Speech Therapy Scheduling Survival Pack, which has everything you need to get you through it!
9. Speech Therapy App Reviews
If you are fortunate enough to have access to an iPad in your first job, there is an abundance of speech and language apps out there to consider using with your students.  To help you sift through all of them, I would recommend checking out Yapp Guru, which focuses specifically on reviewing speech and language apps!
10. Inspiration
And, finally, as you get ready to embark on the exciting and immensely rewarding journey of being an SLP, I want to give you a little present.  When you set up your desk, I hope you enjoy my free Inspirational Poem for SLPs that fits in a 4X6 frame and serves as a reminder of why this profession is so special.
I hope you find these tips and resources helpful! I plan on sharing freebies for new SLPs, so please follow Creative Speech Lab on social media to take advantage of them!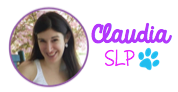 For creative tips, freebies and inspiration, follow Creative Speech Lab on Teachers Pay Teachers, Facebook, Pinterest, Twitter, Instagram and Bloglovin'.