Do you remember the thrill of running through the sprinkler, taking a dip in the pool and feeling the cool splash of a water balloon? Children (especially young children) LOVE playing with water. That's why I'm excited to share my Treasure in a Bottle for Apraxia Packet!
Water play can be a highly effective tool when working with young children on early developing sounds.  In fact, I credit these little people for inspiring me to create an exciting packet that maximizes the opportunities for repetitive speech practice while embarking on a highly engaging water play adventure!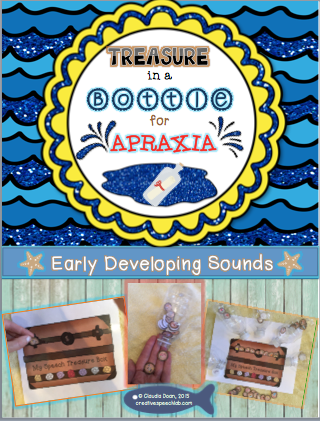 Let's get our toes wet and take a peek, shall we?
Who doesn't love the idea of finding a treasure in a bottle???
In this packet, you will find 70 treasure coins that FIT into water bottles! Yes, you heard that correctly, they fit! I find that small water bottles are perfect for this activity but any size will do!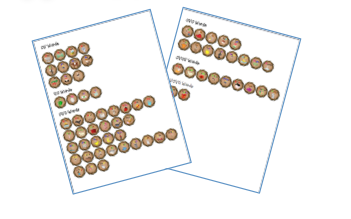 All seventy, glittery treasure coins display words with matching illustrations. Coins are conveniently organized into CV, VC, CVC, CVCV and VCVC words. Eight early developing sounds (p, b, m, k, g, h, n, t) are color-coded to easily pick out specific sounds you'd like to target.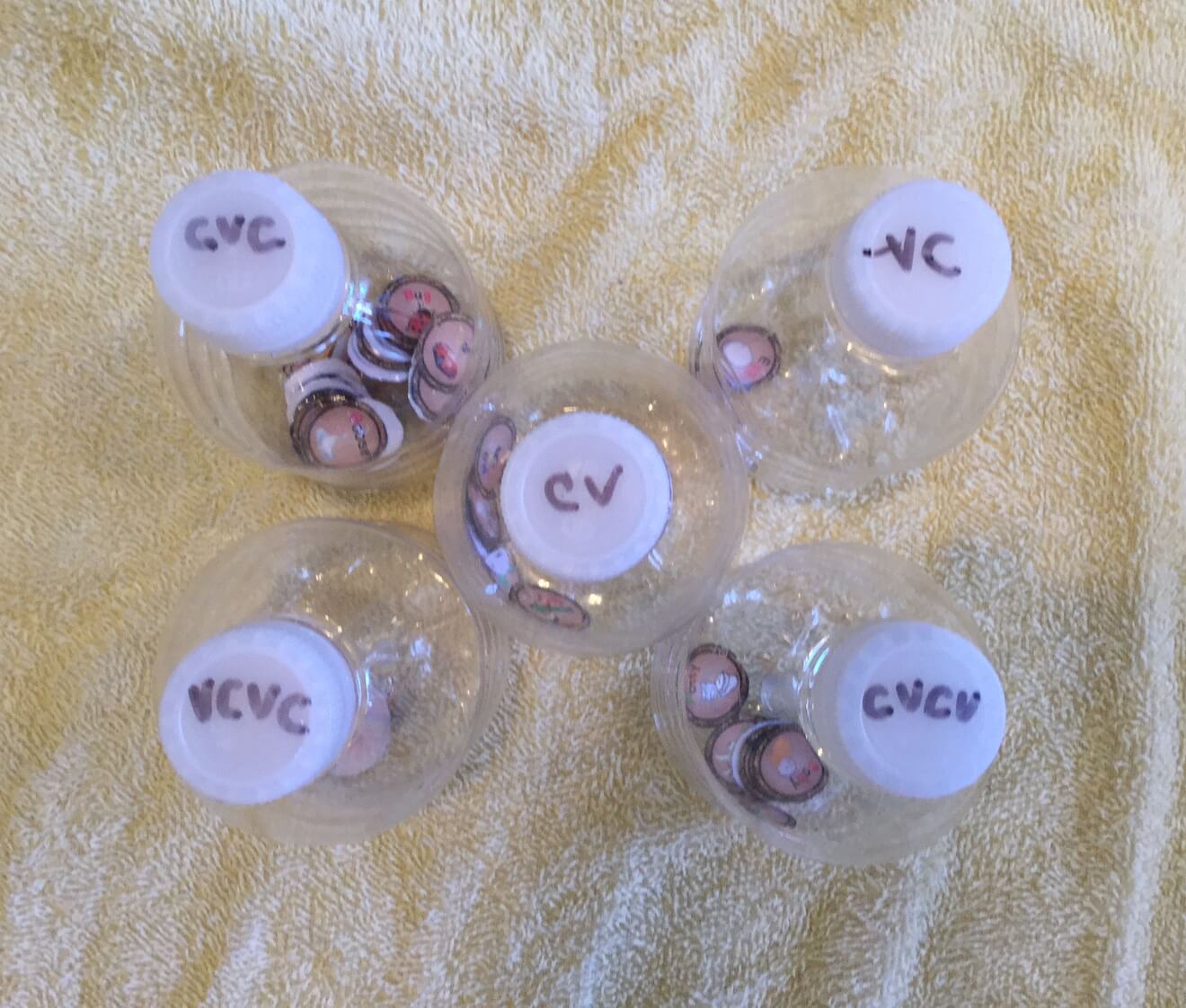 This activity allows you to target 14 speech and social communication objectives which have been written out for you.
So, how does it work?
Simply, choose the word structures and/or sounds you'd like to target and put those coins in bottles.  Fill a container with water and put the bottles inside! Then, follow my Water Play Lesson Tips and let the interactive speech splash begin!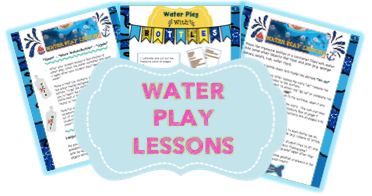 But wait, the fun has only BEGUN!  Now it's time for your kids to make their very own Speech Treasure Box using the treasure coins they practiced with during water play!
Cut along the line on the Speech Treasure Box. Attach the Speech Treasure Box to a piece of paper by stapling around the perimeter.  Glue or tape the coins IN the fun pocket opening you created in the Speech a treasure Box!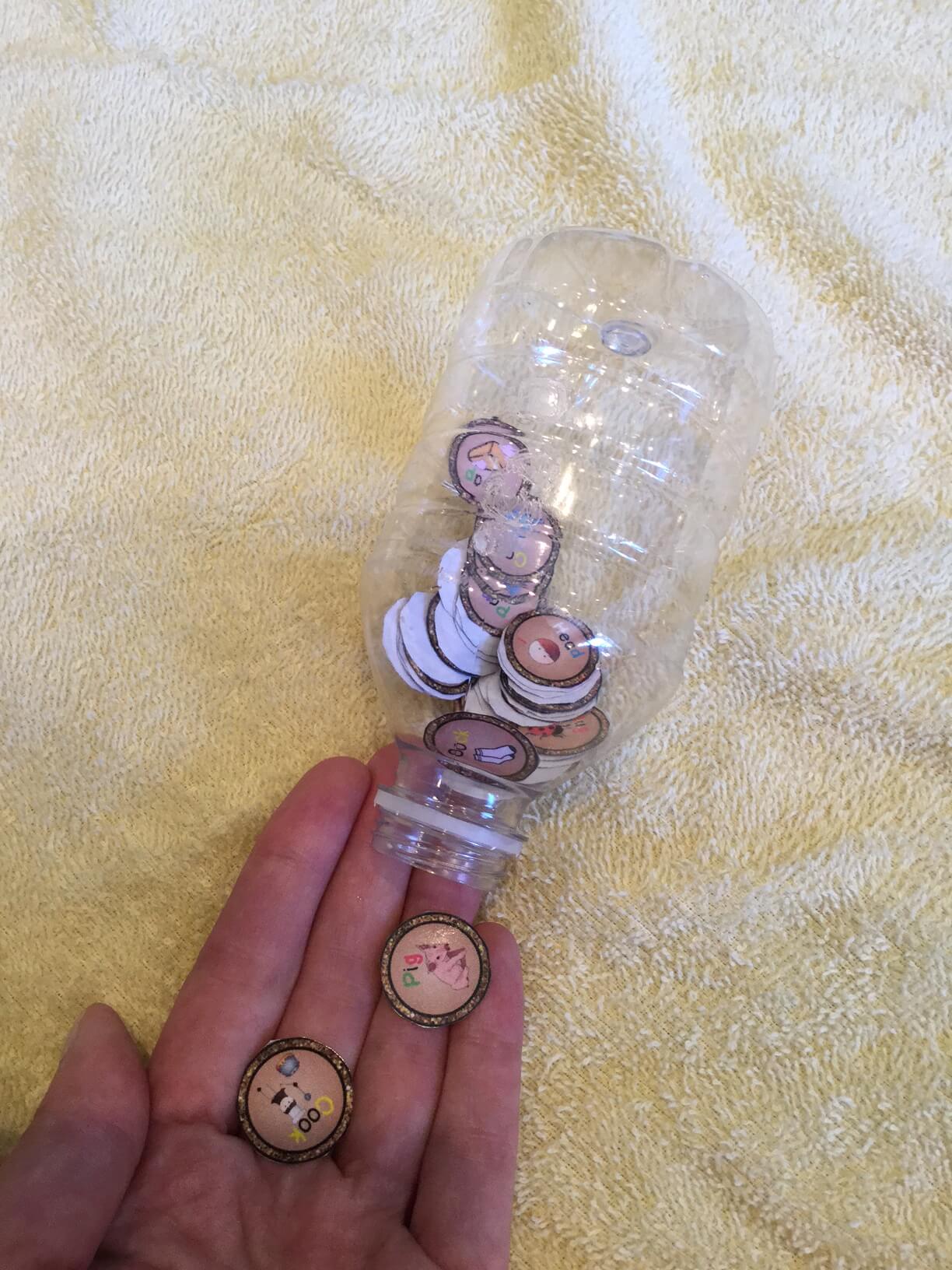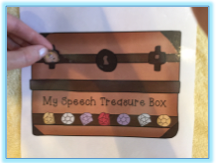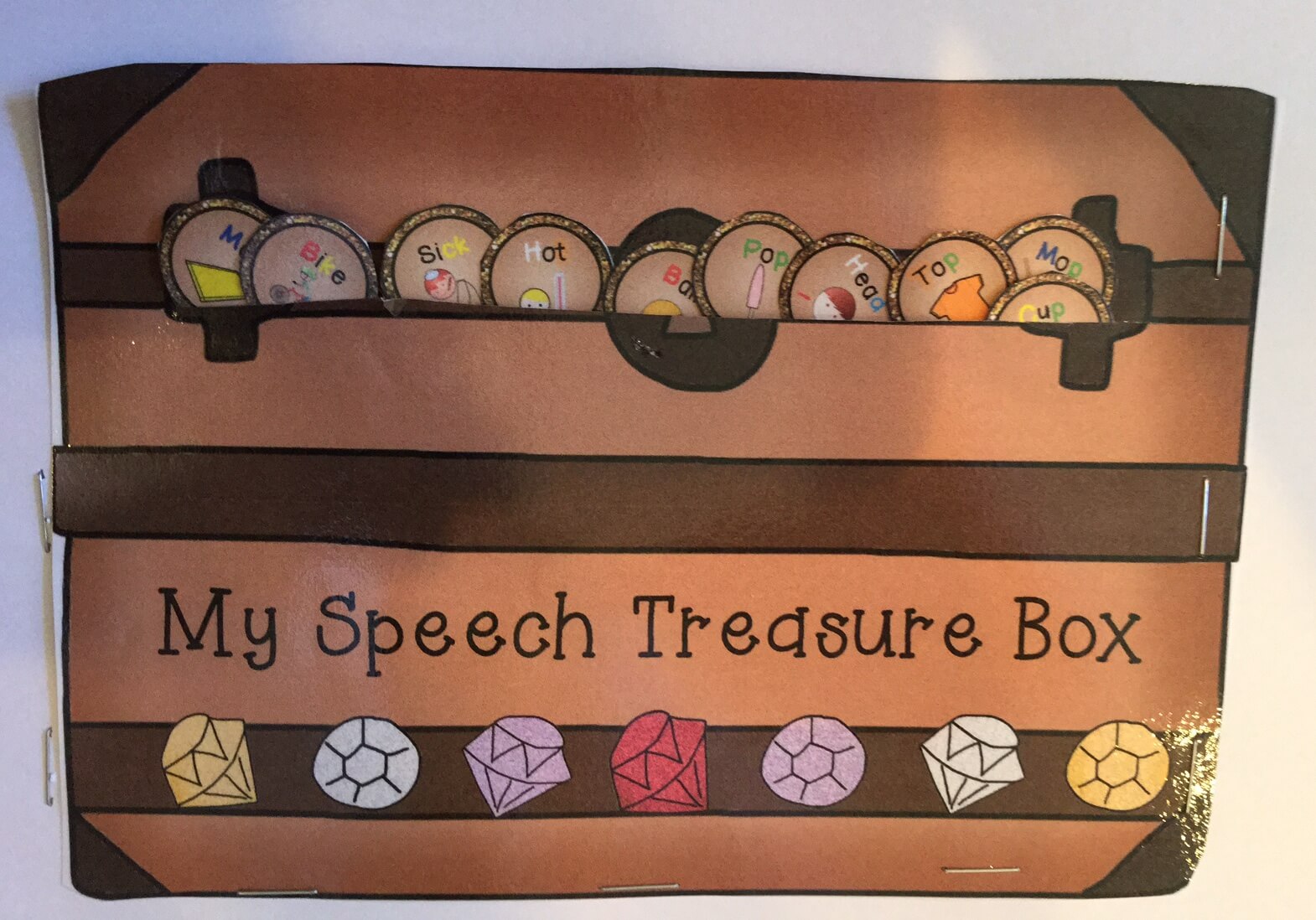 This craft is especially nice because you can proudly display it in the speech room or send home to show what you worked on and promote continued coin practice at home!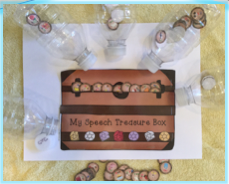 And, that's not all, how about some fun speech pirate coloring homework for carryover?
I've done all the hard work for you so you can sit back, splash and speak! With this easy and engaging interactive water play and craftivity packet, it won't even feel like you're working on 14 speech and language objectives!  It's available here or at my TpT Store.
Want to take a splash? Enter the Rafflecopter below (super easy!) and the lucky winner will be announced on Monday, June 29th. Good luck!
For more giveaways, freebies and inspiration, follow Creative Speech Lab on Teachers Pay Teachers, Facebook, Pinterest, Twitter, Instagram and Bloglovin'.