As it turns out, making ice cream the old-fashioned way is so easy a kid can do it! (It's actually so fun kids…and um…adults…will want to do it over and over again!) Mixing fun ingredients, tossing a bag of cold sweetness and scooping up a delicious ice cream treat? Yes please! It doesn't get much better than that.
BUT WAIT…IT DOES!
Cold off the press! My Shake 'n' Make Ice Cream with a Scoop of Speech and Language is packed with over 50 fun pages of speech and language goodness for any GROUP.
Let's take a peek inside!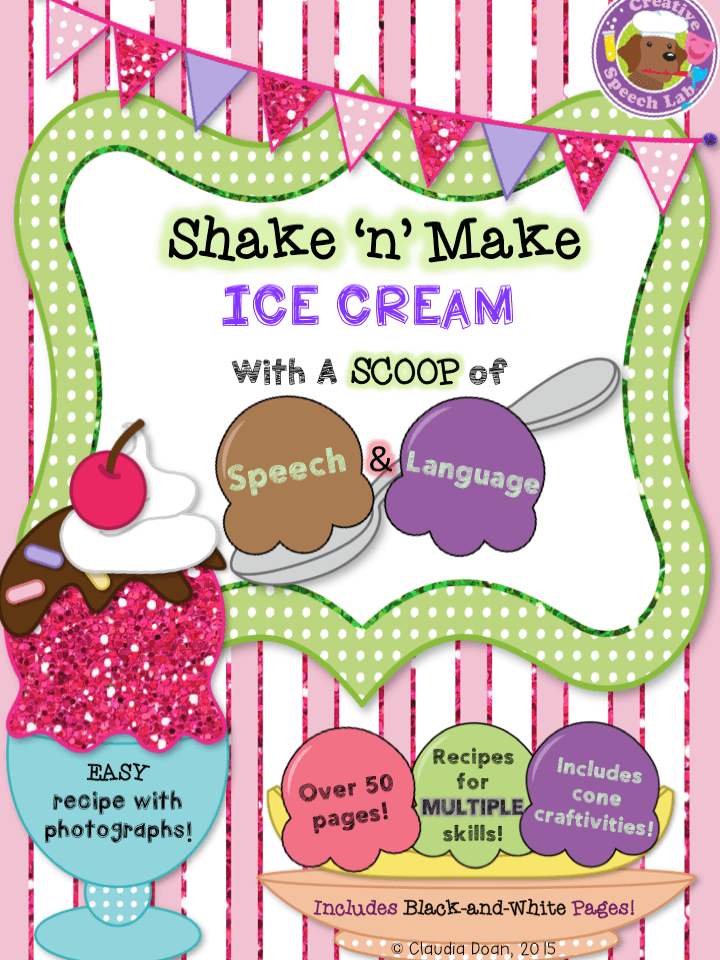 This simple (and delicious) ice cream recipe contains step-by-step photographs that are super easy to follow! There are THREE fill-in-the-blank language versions targeting (1) basic concepts, (2) past-tense verbs and (3) oral language.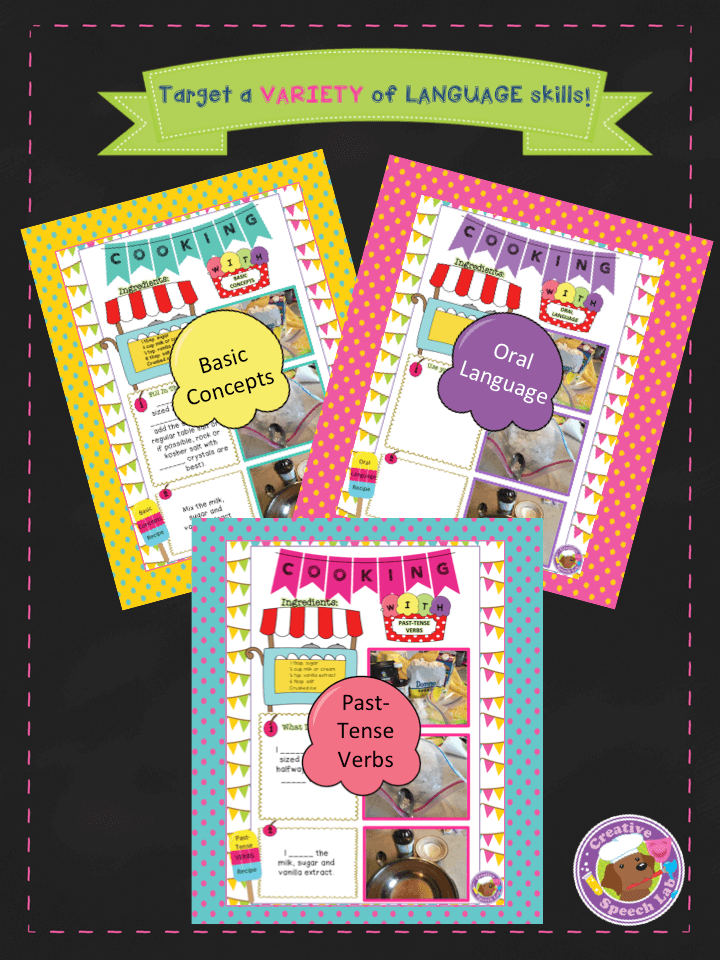 You will also find SIX color-coded articulation versions of the recipe so students working on R, S, L, Sh and Th can practice their sounds as they read aloud! There is an additional version highlighting all five sounds together for students working on multiple targets simultaneously.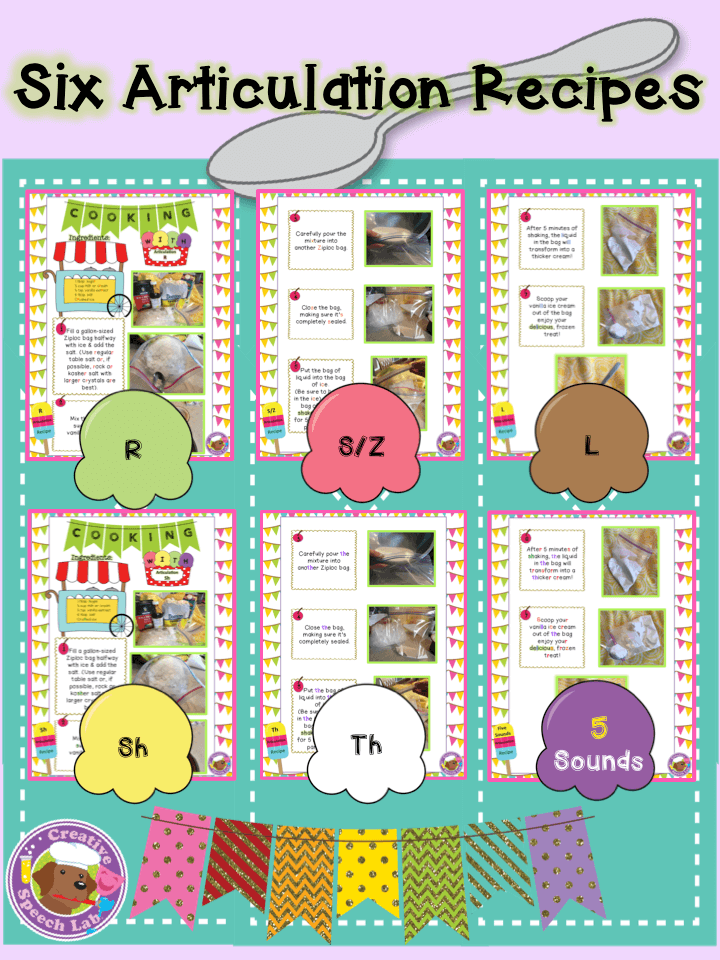 And the fun doesn't stop there! Describe your ice cream with an attributes chart, practice temporal concepts with multiple choice questions about the recipe, and sequence recipe steps with a fun scoop CRAFTIVITY!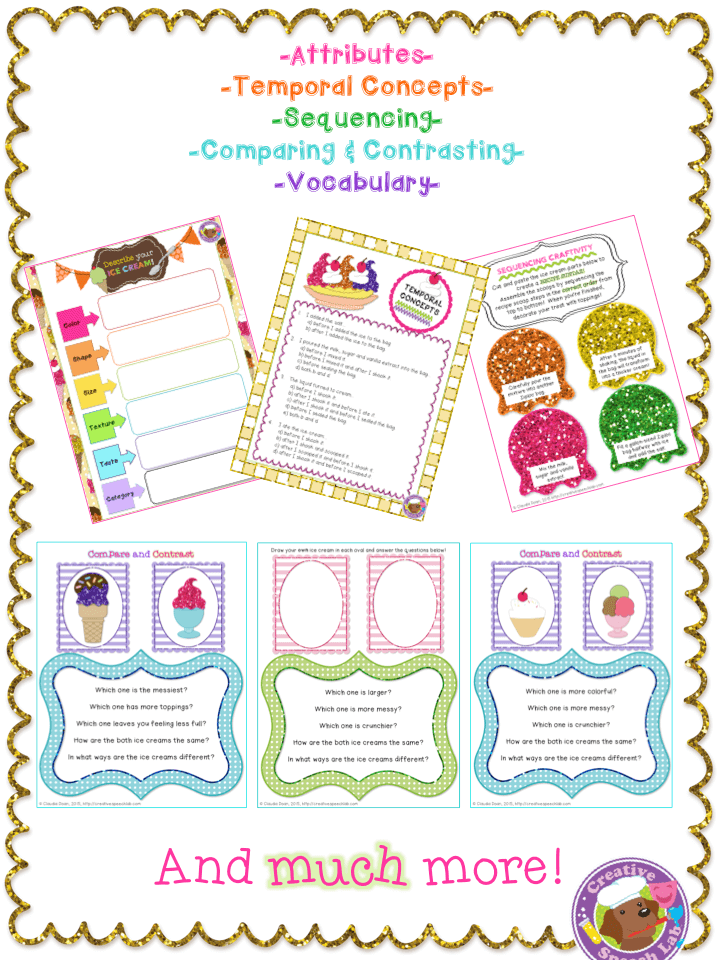 Included are
no-prep
, print-and-go, ice cream-themed coloring pages to practice categorization, synonyms, antonyms, conditional directions and comparatives as well as fun compare-and-contrast ice cream attributes sheets.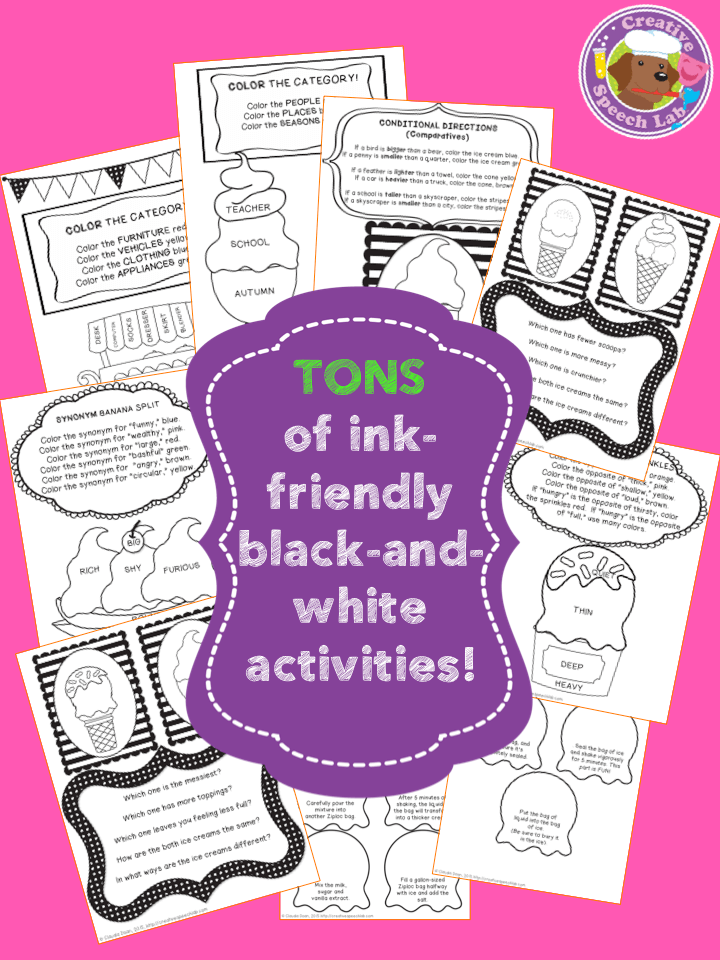 There are a TON of black and white, ink-friendly pages and it's all available here or at my TpT store!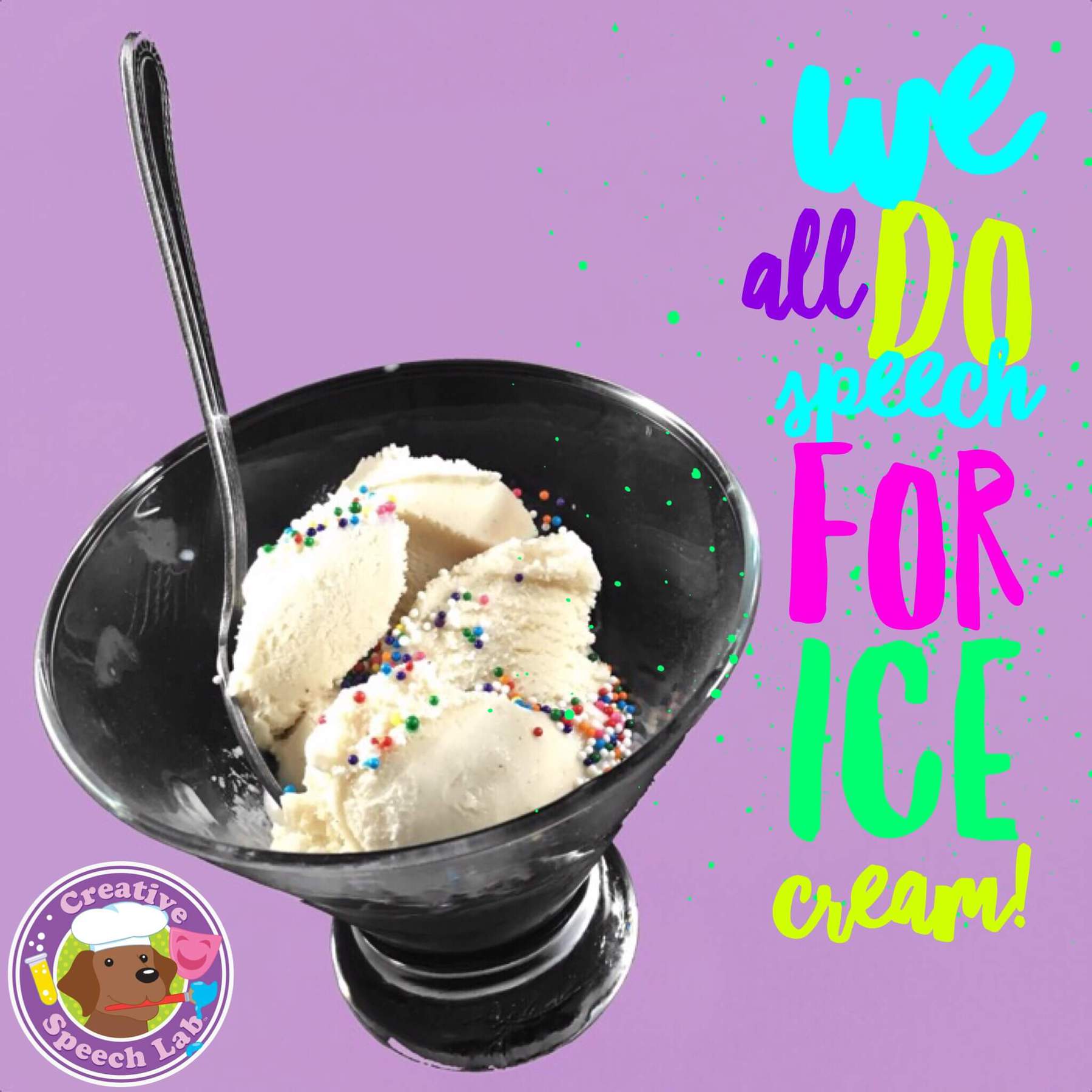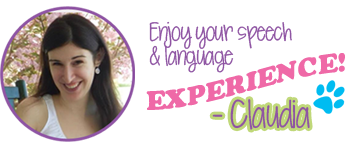 For creative freebies, ideas and inspiration, follow Creative Speech Lab on Teachers Pay Teachers, Facebook, Pinterest, Twitter, Instagram and Bloglovin'.