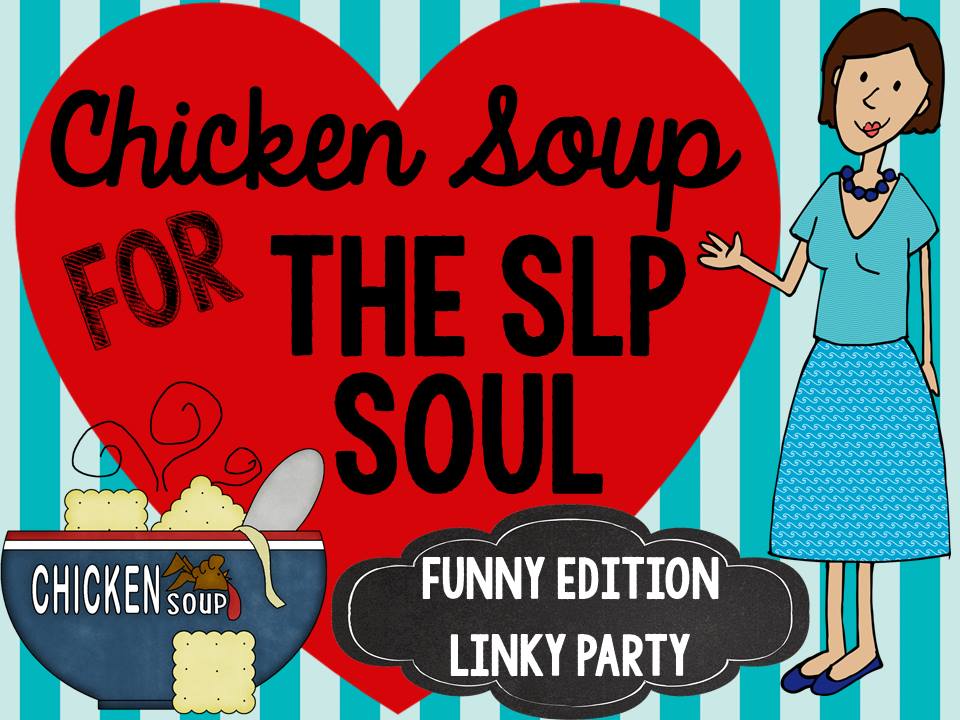 Laughter is the best medicine; especially this time of year! That's why today I'm excited to take part in the Chicken Soup for the SLP Soul Linky hosted by Felice of The Dabbling Speechie who always has great blog post ideas! This edition focuses on humorous stories about our time in therapy and I'm tickled to share one of mine with you.
One day, a teacher approached me with concerns about one of her new students who recently emigrated from Russia with his family. She wondered if he was displaying a language difference (due to English being his second language) or a language impairment.
When I met with this sweet boy, I too noticed some unusual language patterns. When he entered my therapy room, he smiled and said "howdy" with a Russian accent.  I asked him how he liked his new school and he replied, "I reckon it good."
After putting on my SLP detective hat, I finally discovered that this little boy and his family were trying to learn English by watching John Wayne movies! That explained a lot (and I was impressed by how well he picked up the Wild West lingo!)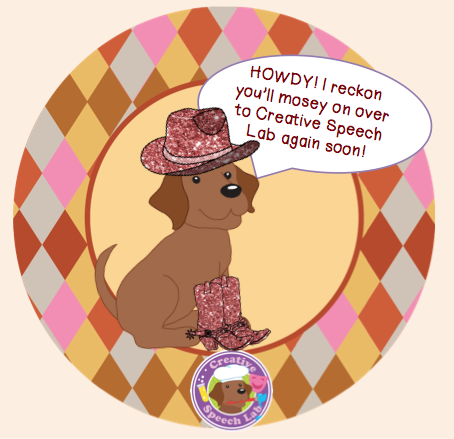 Head back over to the Chicken Soup for the SLP Soul Linky with the Dabbling Speechie for more laughs!
For more fun, freebies and ideas, follow Creative Speech Lab on Facebook, Pinterest, Twitter, Instagram and Bloglovin'.