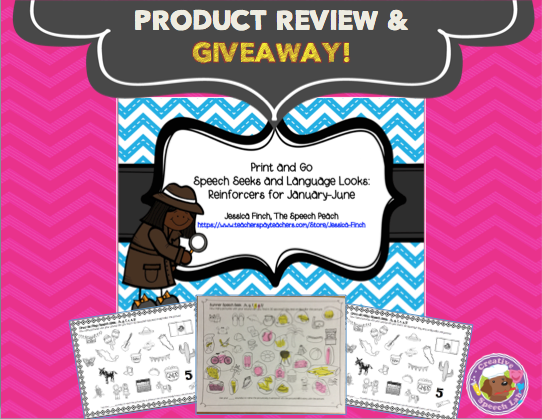 Today I'm reviewing (and giving away!) Print and Go Speech Seeks and Language Looks, which is a clever, versatile and all-encompassing product created by Jessica Finch of The Speech Peach!
What I love most about this engaging product is its versatility.  This product:
-can be used to reinforce or review a variety of speech and language therapy targets;
-can be printed for homework (the kind that kids will find fun!);
-is accessible to a wide age-range as it's filled with clear and appealing pictures;
-covers ten holidays over a six-month period, which keep sessions fresh and exciting (there is an additional set for July-December);
-easily allows you to work at the word, sentence or conversational level;
-is perfect for groups of students working on a variety of skills!
Here's how it works. Each holiday has a "Speech Seek" page displaying a variety of related pictures containing target sounds /r, s, l , k, f/. For added fun, students can try to name as many pictures as possible containing their sounds in 30 seconds!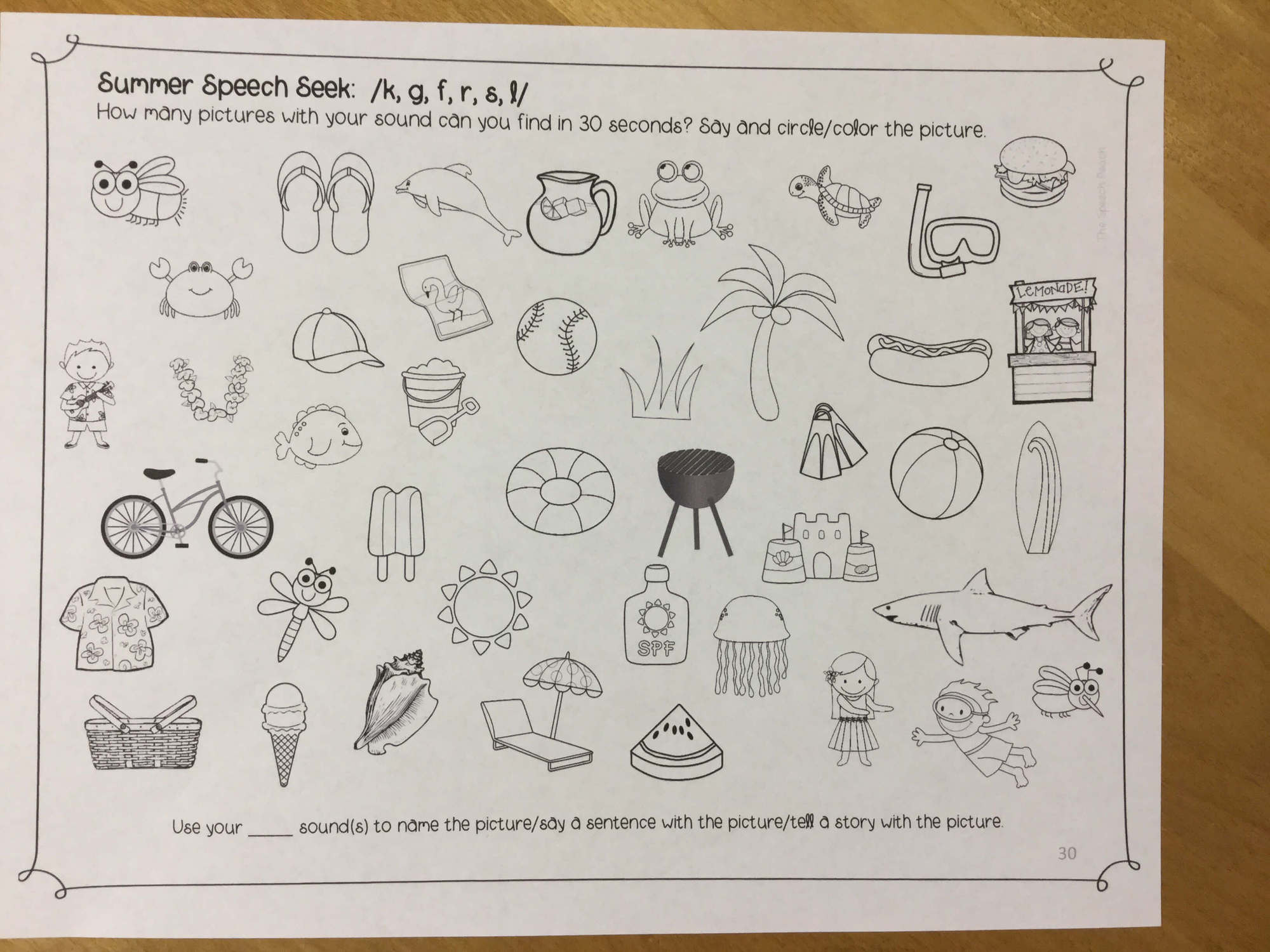 Next, each holiday contains a "Language Look," which displays pictured vocabulary words related to celebrating the holiday. Here, students can also try to name all of the ways to celebrate in 30 seconds.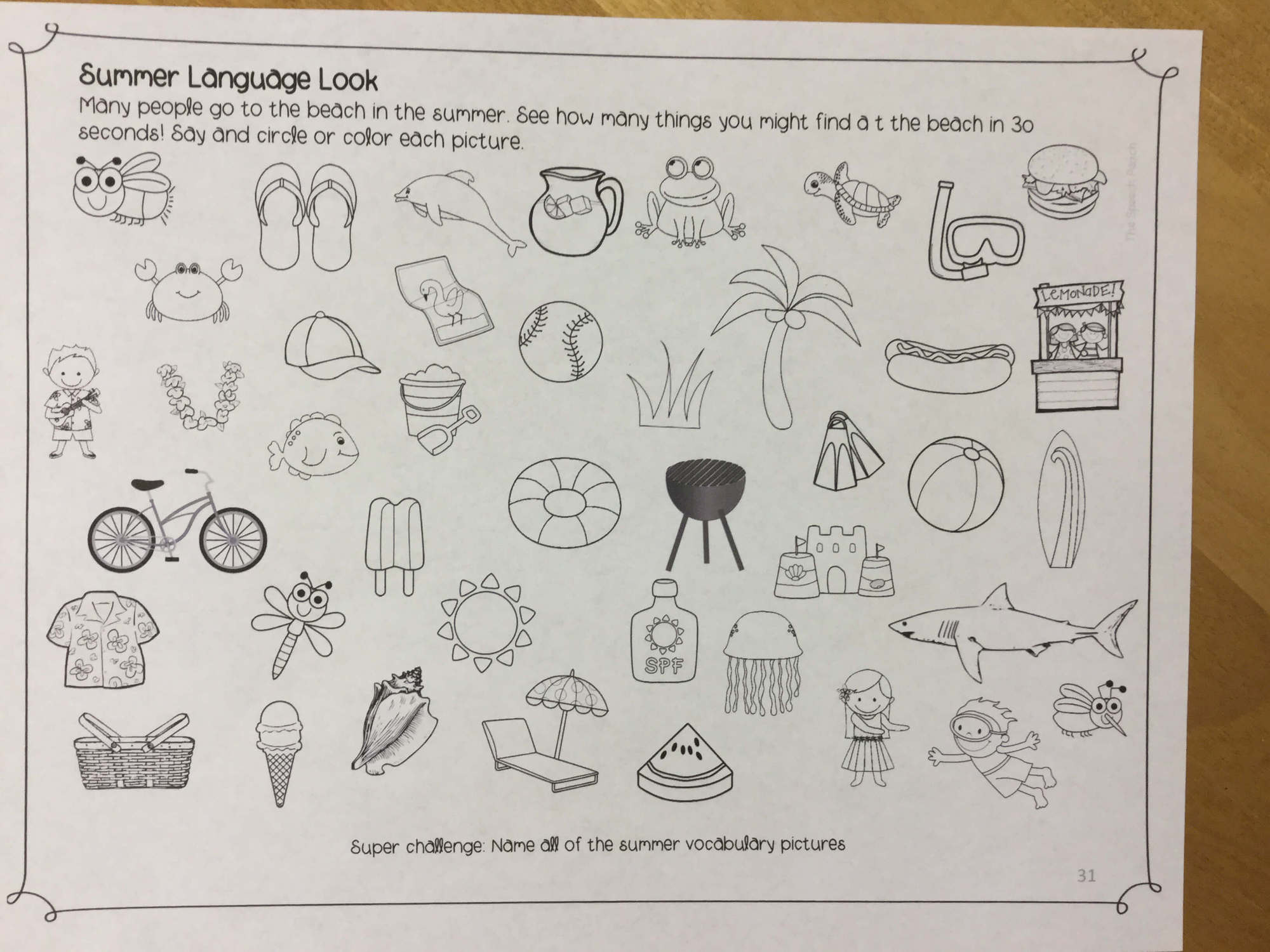 In addition to the interactive speech and language picture activities, there are lists for words organizing each "Speech Seek" word with their target sounds /r/, /s/, /l/, /f/ and /k/ as well as a vocabulary list for each word in the "Language Look!"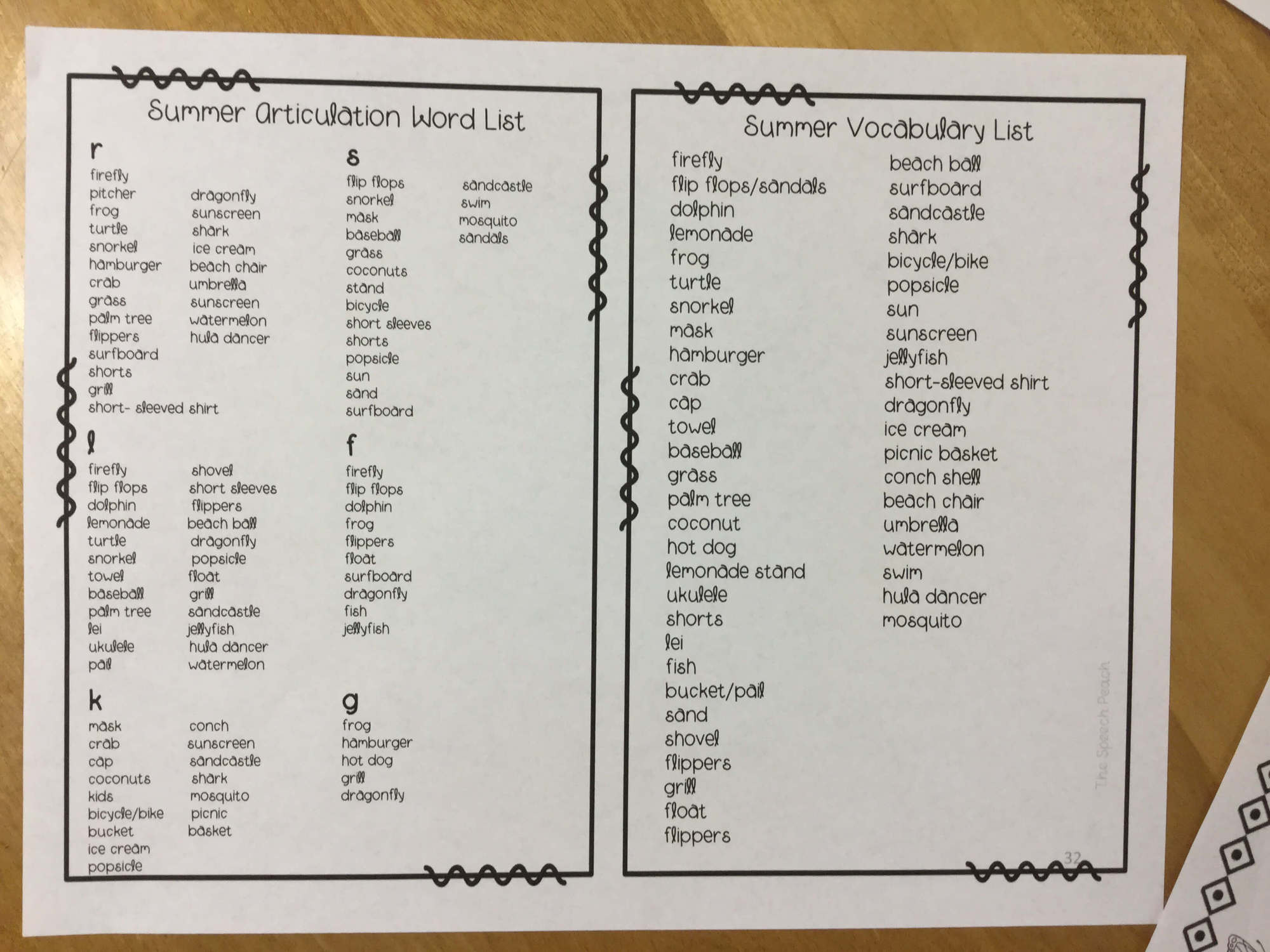 As I used the Summer Speech Seek with one of my students working on /r/ and /s/, he enjoyed identifying target sounds with a highlighter and circling them after practicing correct articulatory placement. This fresh, seasonal and interactive activity was useful, motivating and fun!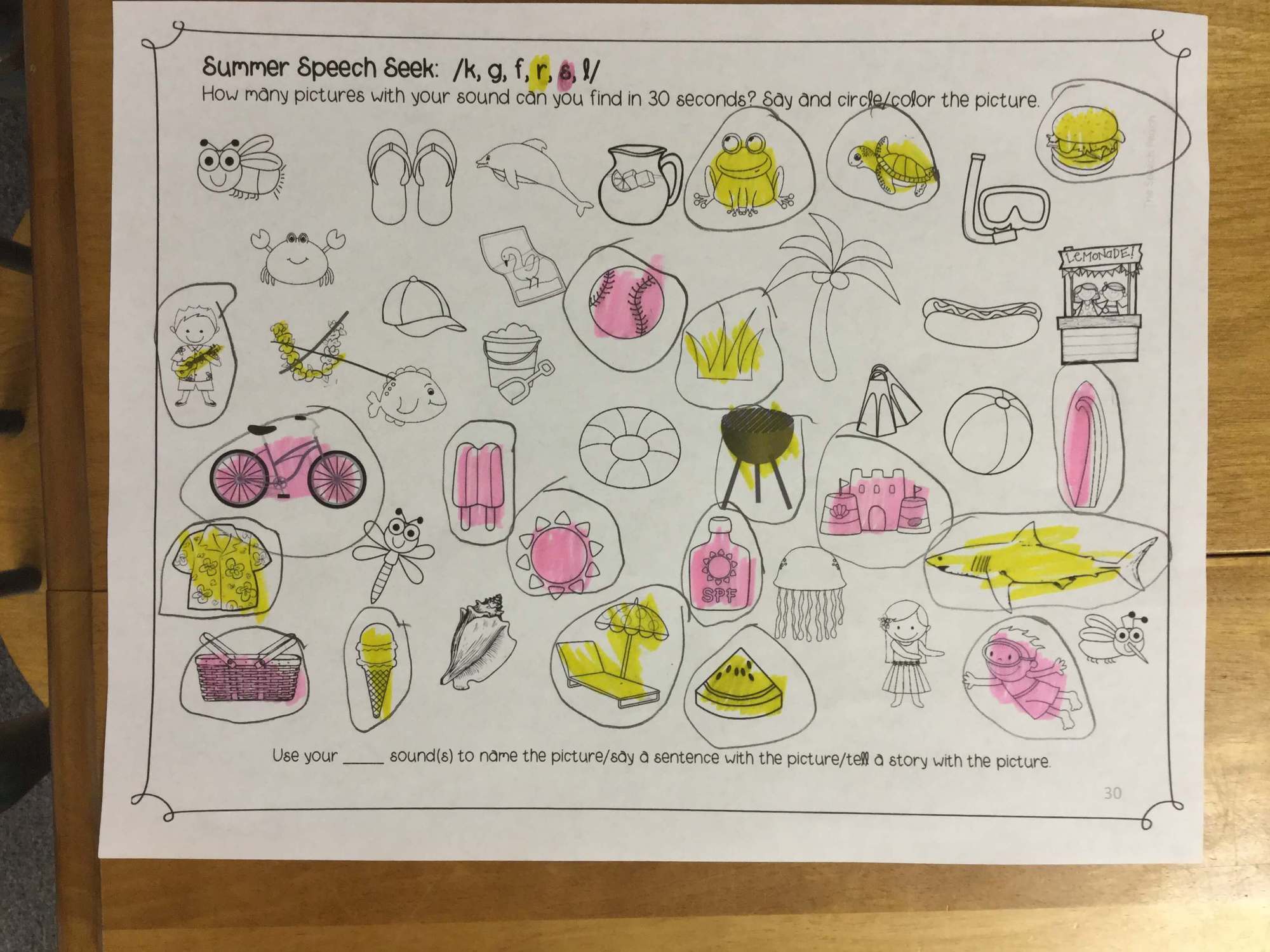 As a therapist, I appreciate how this ink-friendly, black-and-white product is truly print and go with no preparation required. If you have a therapy group with children working on different speech sounds and language skills, they can ALL participate in this fun, seasonal activity together!
Want to WIN this Print and Go Speech Seeks and Language Looks packet containing six months of speech and language fun? Simply leave a comment below! The lucky winner will be announced on Thursday, April 30th at 9pm EST.