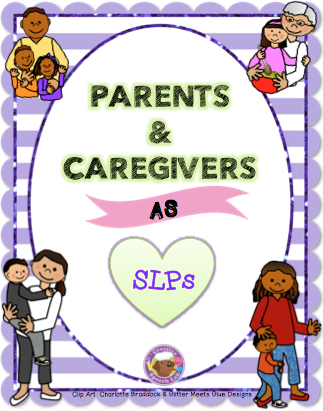 Let's face it.  You thought you were busy before you were a parent or caregiver (and you were) but when that wonderful little person enters the world, the word "busy" takes on an entirely new meaning.
But then everything takes on an entirely new meaning.
At first, perhaps you worried you might become too busy to be the thoughtful, thorough therapist you were before this big life change.  To my surprise (and delight), I'm finding I'm even more conscientious…even more meticulous.  As deeply as I've always cared for the children I work with, I now look at them through a mother's eyes and it has enriched my perspective on the valuable time we spend together, making my job all the more meaningful.
It's easy to feel lost in a sea of paperwork or overwhelmed by back-to-back PPT meetings.  All of this starts to feel a lot less perplexing however, when we think about the intense vulnerability and responsibility that can come with parenting.  With this thought, suddenly PPT meetings transform from a part of the job to an opportunity to connect with families; a chance to show compassion and extend our reach beyond the setting in which we see the children on our caseloads.
You certainly don't have to be a parent to experience these feelings.  Something about caring for any young person in your life connects you to a meaningful web of people inspired to go above and beyond.
In this spirit, I've created a free and simple guide to share with families who may feel overwhelmed at PPT meetings.  I hope it will provide them with some useful information as well as comforting thoughts. You can download it here or at my TpT Store.  Please feel free to share!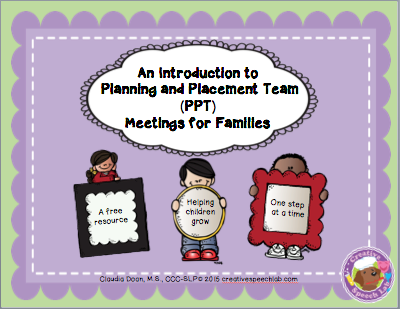 For more tips, freebies and inspiration, follow Creative Speech Lab on Facebook, Pinterest, Twitter, Instagram and Bloglovin'.