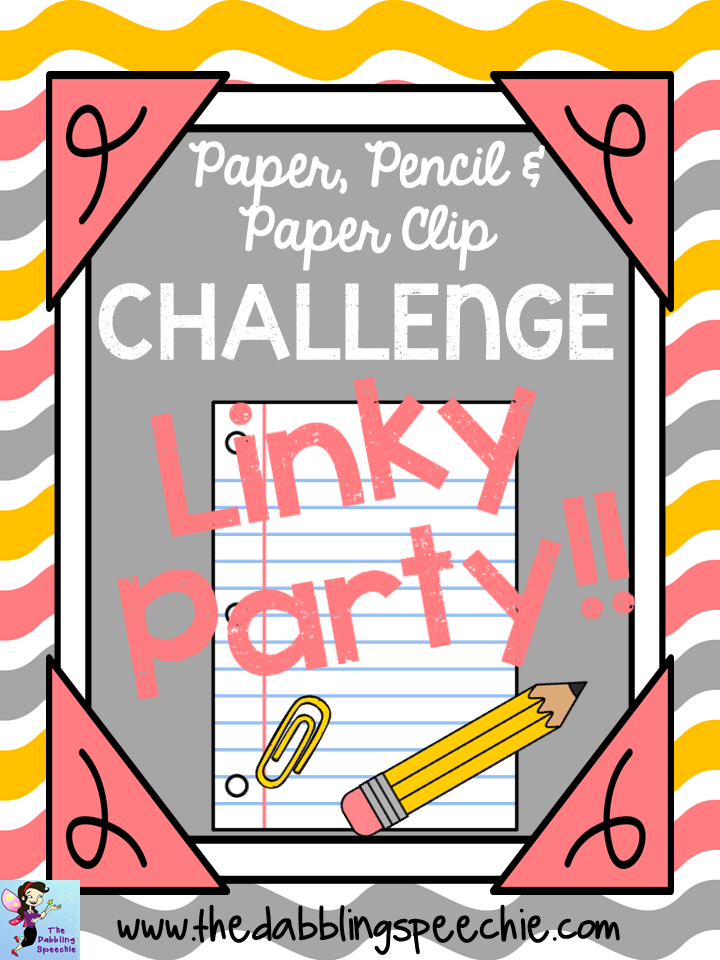 Sometimes less is more. As much as I enjoy using a wide array of materials as a therapist, perhaps my most effective and rewarding moments have been achieved with my good, old-fashioned pencil and paper. That's why I'm especially excited to join the linky party hosted by Felice of The Dabbling Speechie and take on her creative challenge!
My speech and language students love this activity and all you need are (you guessed it) pencils and paper! First, draw a picture similar to the example below.  Be sure to keep the picture hidden from view!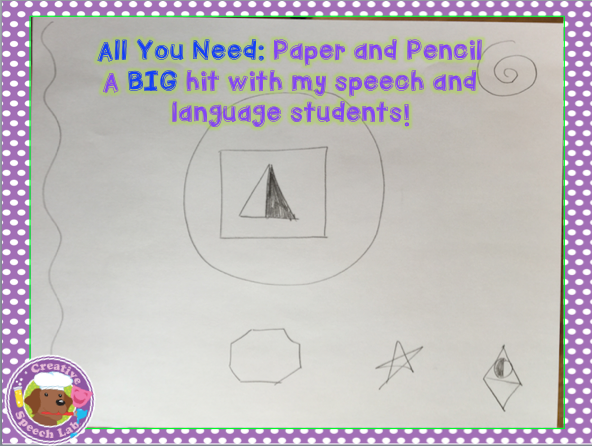 This is essentially a barrier activity that allows students to work on giving and following directions involving positional, spatial and quantitative concepts (in addition to working on articulation, which I will explain later!)
If you're working with a group of students, recruit one of them to be "the teacher."  The teacher is the *only* person allowed to see your drawing and he or she must use a variety of basic concepts to provide verbal directions so the students in the group can follow them and draw the SAME picture.  (If you're working individually with a child, take turns playing the teacher/student).  Have all students take turns giving and following directions.
Although, admittedly, my drawing skills leave much to be desired, this simple picture is full of language potential as you can see from the sample instructions and basic concepts displayed here.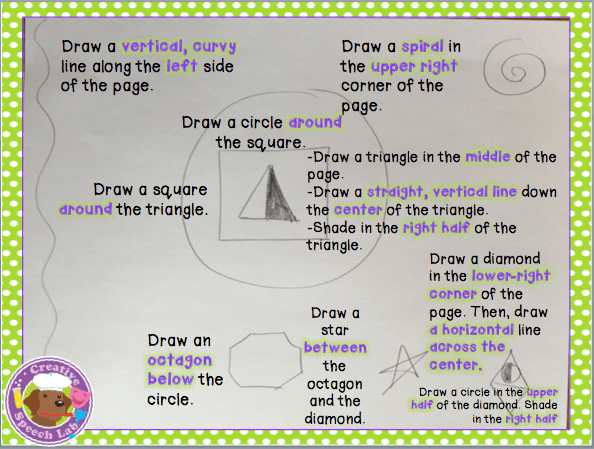 In addition, if you happen to have a student working on producing the /r/, many key words embedded in this activity contain this sound including: draw, rectangle, square, star, circle, right, corner, around, under, center and triangle!
My experience with this activity in groups was so rewarding that I was inspired to create a product in which students play the "art teacher" to give and follow directions to create colorful puppets! Click here to check it out!  (You can also snag it at my TpT store).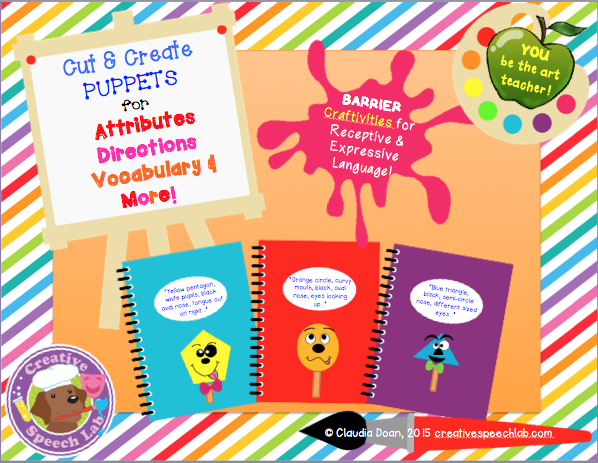 Thanks again to The Dabbling Speechie for this creative and inspiring challenge! I always enjoy reading her blog posts.  Head back over to her linky party to see more great ideas!
For more tips, freebies and creative learning materials, follow Creative Speech Lab on Facebook, Pinterest, Twitter, Instagram and Bloglovin'.